Code Club is well attended again this year with 26 students in Years 7-10 attending on Tuesday afternoon.
Year 13 leaders, Olivia, Sara, Janine and Anna as well as support from Gabbie, Year 11 help out as students learn a variety of skills from scratch and html to python.  Chocolate fish are definitely part of the fun !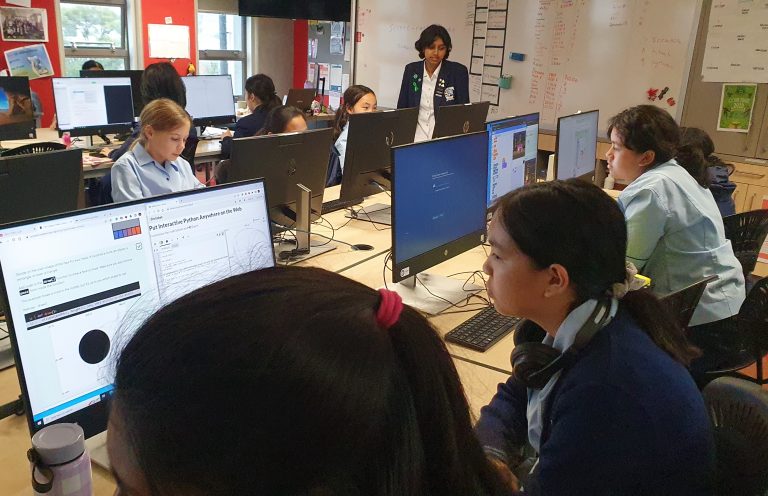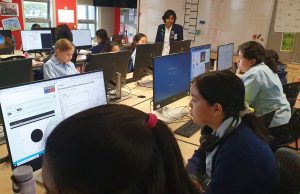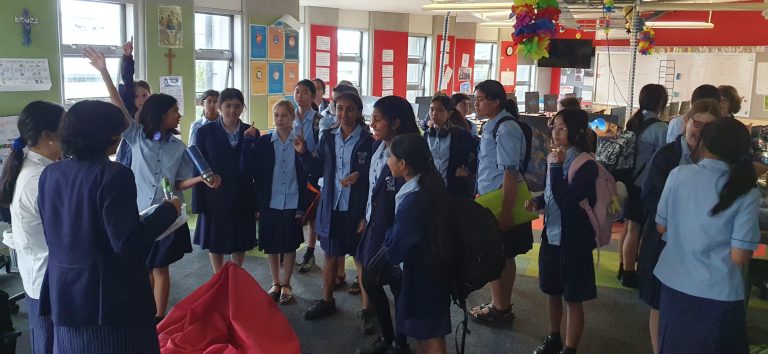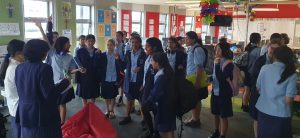 We also have Year 10 helpers this year – Keira, Rihanna, Eliza and Gaelle.  Girls are sharing what they learnt at the end of the session.