Parent Representative – Julie Scott
My name is Julie Scott, and I am the current chair of the Carmel College BOT. I first joined the Board at the beginning of 2019 and became Chair when we transitioned out of Limited Statutory Management later in 2019. My daughter Mia is a student in Year 10 and Emily in Year 8. I attended Carmel myself from 1988-94 and have a strong family connection with the school with my Aunty being a founding student, my sister and now my niece also being students of Carmel. 
Over the past 4 years the current Board have worked closely with the school's leadership team, and the wider Carmel community as we have returned focus to effective governance; restoring the mana of our school within our community; and most recently ensuring the successful appointment of the new Principal of our school. As we transition to new leadership, and with the number of changes occurring in the education sector currently, it is vitally important that there is continuity and stability at governance level and with this in mind I give my full commitment to a further term on our Board. 
Outside of school I am a Nurse Practitioner (Masters in Advanced Nursing) in the Emergency Department at Starship Hospital. As a senior nurse I have been a member of a number of health-related committees and governance groups and I am the chair for the service clinical excellence group, which works in collaboration with the senior leadership team and the Child Health Clinical Excellence and Safecare groups. I lecture at Auckland University across multiple nursing and medical post-graduate papers and I am the primary investigator for an international nursing research project. I provide MDT leadership and mentoring, am involved in clinical nursing and medical education (simulation-based crisis resource management training and in-house teaching) and, with a team, travel to Kiribati yearly to provide medical education and support. 
Carmel College is a unique and special school with a history and a culture to be preserved and cherished. It is the role of the board to work closely and collaboratively with the school's leadership team to ensure the school is constantly striving for educational excellence, and that our students are provided with every opportunity to grow and succeed both academically and personally. It is a privilege to represent the community on the Board and I feel I have the necessary experience, leadership skills and inter-personal skills to continue to represent effectively. I bring a sensible and pragmatic approach to the table and look forward to continuing this mahi for our school and our students should I be re-elected.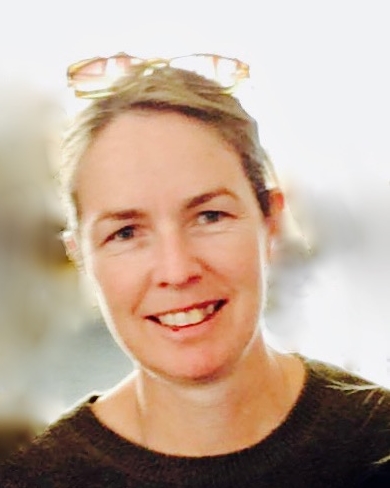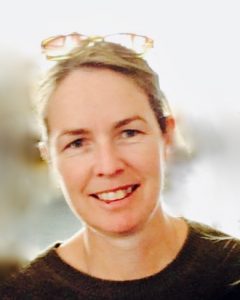 Parent Representative – Andrew Blewden
I'm excited to be standing for the Carmel School Board. My daughters are past and present students, and I would love the opportunity to provide this service to our school community. 
More so than ever before our daughters require a caring and inclusive school environment, underpinned by Catholic values, as they navigate these critical years through an ever-changing world. At the same time, I believe Carmel must also be ready to change, to be adaptable, and visionary in its thinking, so that every student can reach her full potential. 
My key goal on the Board would therefore be to ensure the school's strategic plan enables every student to thrive in these challenging times.  Key to this will be ongoing commitment to academic excellence; upholding the Mercy values and community service; continued investment in sports, music, culture, and the arts; professional development for our valued staff; and above all, fostering an environment that develops curious, independent, and resilient students who share a love for learning.
As a self-employed consultant, I lead organisations through challenging business transformations, introducing new ways of working and technology which enable them to become future focused, agile, and innovative. I believe this experience will be extremely valuable as Carmel continues to build its own future in an education environment which is also undergoing constant change. 
I also see alarming new pressures and expectations placed on our daughters with the growth of social media, combined with the constant disruptions stemming from COVID-19. Another key focus will be to ensure that Carmel continues to develop policies and processes which provide the best possible protections for our daughters, and which promote holistic mental, physical, and spiritual wellbeing for all. 
I have previous Board experience and understand the governance role played by members. I am a previous Trustee Board member at Kenmore Pre-school in Brisbane, the Mairangi Bay Arts Centre, and I currently serve on the Board of Our Seas Our Future (OSOF), a voluntary marine conservation group. 
I am passionate about learning and recently completed a Masters of Business Studies at Massey University. I love all sports and have been the coach of the Carmel Development football squad for six years. I still play football for East Coast Bays and have recently joined the North Shore Tramping Club to rekindle a life-long love of nature and the outdoors.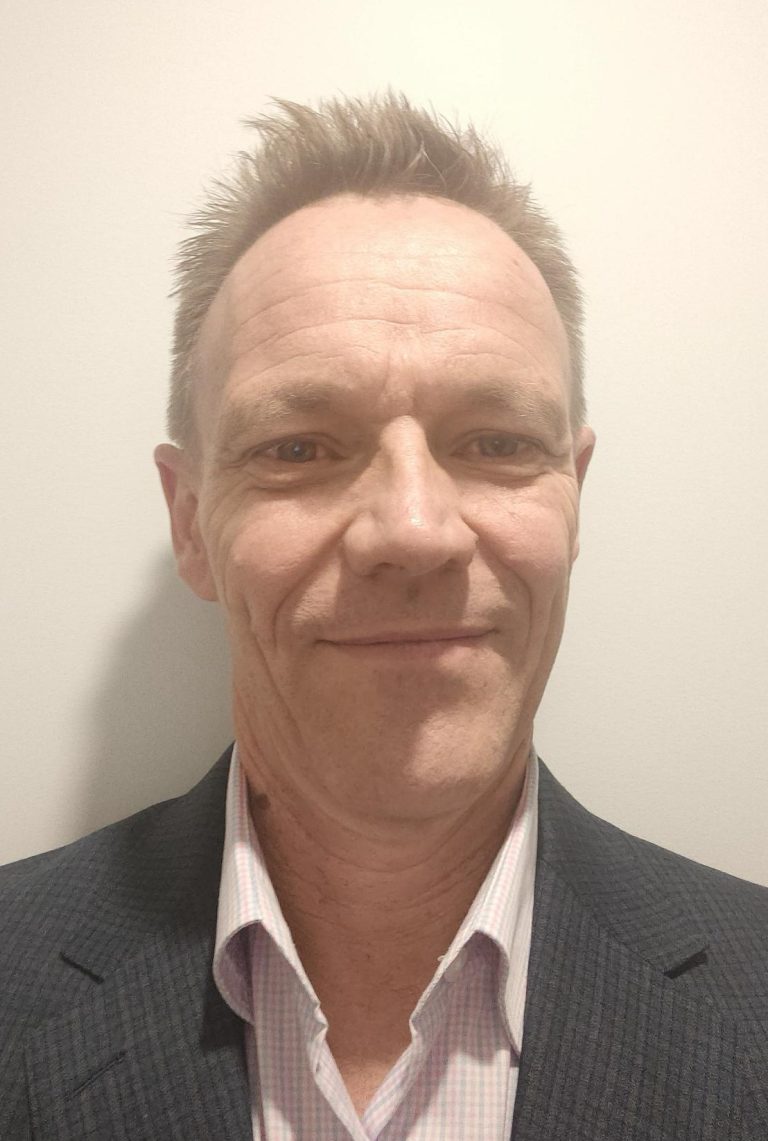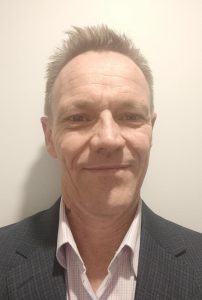 Parent Representative – Joanna Redfern-Hardisty
I am a proud Carmel old girl and would like to join the Carmel Board as I feel the time is right for me to contribute in this manner with both my daughters at Carmel (Riley, Year 10 and Kirra, Year 9) and increased Board experience.
I grew up on the North Shore, attending St John's School in Mairangi Bay then Carmel College – a path both my daughters have followed. We live in Mairangi Bay and are involved in several community groups/clubs including surf lifesaving, touch, football and netball.
I have a Bachelor in Communications Studies, majoring in Public Relations; a Postgraduate Diploma in Business; and a Certificate of Proficiency in Māori Language. I have also completed the Corporate Public Affairs Institute Residential Programme at Australia's Centre for Corporate Public Affairs and the Sport NZ Women in Leadership Programme. 
I have worked with organisations across various sectors, held a number of senior leadership positions and been involved with governance at different levels. I also ran my own public relations business for ten years and sat on the Panacea Arts Charitable Trust which administers and oversees Māpura Studio, a creative space offering visual arts and art therapy programmes for people living with disability. 
As Communications and Marketing Manager at Aktive, the Regional Sports Trust for Auckland, I am on the Executive Team, the Health & Safety Committee and have regular engagement with the Board. I have previously been on Aktive's Commercial Committee and mentored participants in the Women Leadership Development Programme.
A significant part of my work is supporting and encouraging physical activity, with a strong focus on rangatahi (young people). I am also committed to improving opportunities, values and visibility for women and girls, and supporting their potential through active recreation and sport.
I have been involved with coaching and managing several sports teams at primary and secondary school levels. My daughters currently represent Carmel in several sports, as well as participating in various cultural activities.
I am a proud member of Carmel's parent community and whānau committee, and believe we are part of a special school with a unique history and culture, underpinned by Mercy values. I also believe that by working together we can support Carmel to ensure our students are provided with every opportunity to grow and succeed both academically and personally and maintain the special character of the school.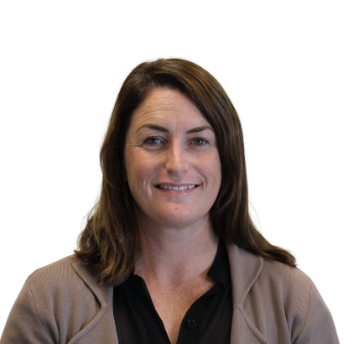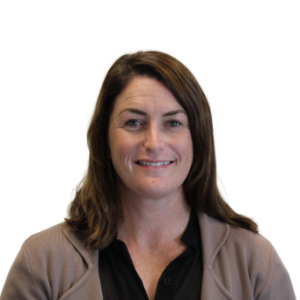 Parent Representative – Michael Chinnery
My name is Michael Chinnery and for the last 3 years I have served as a parent representative on the Carmel College Board of Trustees. Prior to this I served a term on the St Marys Northcote BOT. I now wish to stand for a second term on the Carmel BOT in the upcoming elections. 
My three daughters are Carmel girls. My eldest daughter Bella left Carmel in 2020, Sophia is in Year 10 and Liliana is in Year 9. My wife Leanne has worked in fundraising for the college as a member of Art Fusions committee and also as a member of the PTFA. 
My career background includes working in financial control and CFO roles for the past 20 years in hotels, tourism and property development. Post Covid I had pivoted and moved into a new role as Group CFO for Synergy Positioning Ltd. A trans-Tasman company involved in supply of digital positioning equipment in the construction industry. My responsibilities include the financial management of all the business units, in New Zealand and Australia. 
During my time on the Board, I have served as the Chair of the finance committee. 
My spare time is mainly filled with family time and working on our family olive grove and olive oil business in Mangawhai. 
I'm motivated in bringing a continued financial oversight to the Board and using my skills and pragmatism from my past experiences to make a positive contribution to the Board for all our girls future.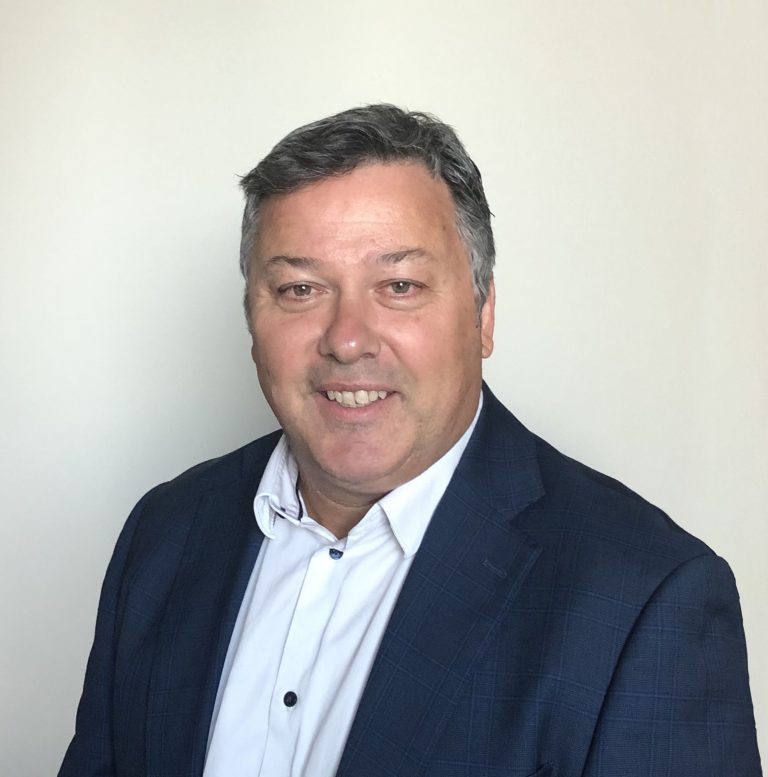 Parent Representative – Kerry Jones
Hi, I'm Kerry Jones, a current Parent Representative on the Carmel College Board of Trustees. Having served one three-year term so far, I would like to be considered for re-election as a Board Member to enable myself to continue to serve the community on the Carmel College Board of Trustees. The Board has achieved a lot in the last three years, and I would like to continue on with the work and to help with the continuity to support the new Principal and ensure the smooth running of the College.
I have four lovely daughters, my two eldest have completed their time at Carmel. Niamh, our third daughter is currently in Year 11 at Carmel whilst our youngest daughter, Tegan, has just started at Carmel this year in Year 7.
During my term on the Board, I have served on the Property Sub-Committee, the Policy Sub-Committee, the Health & Safety Sub-Committee, and the New Principal Sub-Committee. I have achieved a wealth of knowledge and experience of the governance of the school and have worked throughout to uphold the special character of the school for both the current and future students. 
It has made me very proud to see the hard work and effort that the students put into their learning, their achievements and the high regard that they have for Carmel College, this, along with the dedication of the teachers is a big driver to ensure that the policies, procedures and support are in place to allow this to continue to happen.
My background is in Construction Project Management of new and refurbishment of commercial buildings. I have over 30 years' experience in the property and construction industry including international experience gained from working in the UK, the Middle East and Ireland. 
Giving back to the community is important to me and that is why I have been involved in the Carmel College Community. When my two eldest daughters did their Year 12 camps I went on these camps as a parent helper and found this very rewarding and I'm sure my third daughter will be looking for me to go on her Year 12 camp next year as well! 
With my skillset and experience I feel that I will be able to continue to bring valuable knowledge and experience to the Board.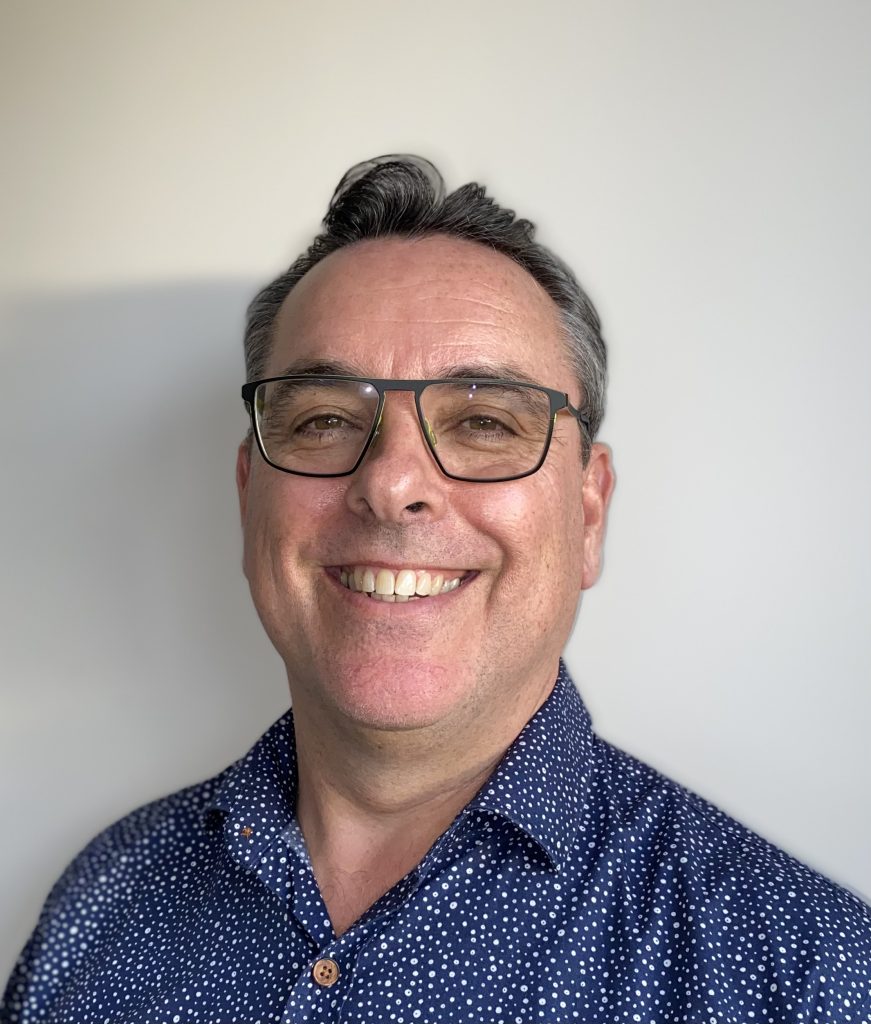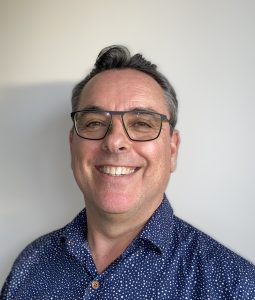 Staff Representative – Catherine Mackisack
I am now completing my term as staff trustee on the BOT and would like to continue for another term. Not only have I really enjoyed coming to understand the broader functions and concerns that make up the overarching picture of our school, but I believe that my best contribution to Carmel will come with the continuity and experience that I can provide during a time of change of Board members and with a new Principal.
I have taught at Carmel for over 17 years and am very familiar with the workings of the school and the culture of both the staff and students.  I have also been a Carmel parent and so have seen the school from a different perspective. This knowledge of Carmel from these two perspectives has supported me in the role.
I understand that the role of the staff trustee is to present to the Board of Trustees the views of the staff and to report back to the staff. I understand the difference between governance and management.
Skills I have to contribute to this position on the Board of Trustees are:
The confidence and ability to represent all views of the staff and speak with a staff perspective as well as giving my own views. During my present term I

have listened and presented different points of view to the Board.  When there are issues raised which are directly related to staff, I have canvassed a variety of opinions to get a closer stronger feeling for staff thinking. 

An ability to work productively within a group

An in-depth understanding of the culture and special character within this school
The current Board has dealt with several extraordinary circumstances including issues around the challenges that COVID presented and the appointment of a new Principal.
One of the consequences of the borders closing was the staff members were unable to go on sabbatical.  The Board chose to use the money to allow each staff member to have a paid day off for well-being.
Going forward, there will be new challenges such as those created by the proposed NCEA curriculum changes and the impact that will have on the school. I now feel that I have the confidence to contribute fully to Board discussions from a teacher's perspective and at the same time, understand the Board's responsibility to consider all aspects of issues so that the whole school community benefits.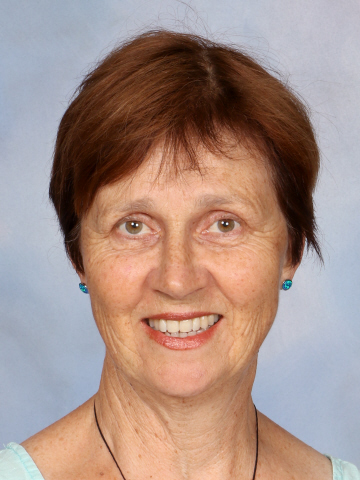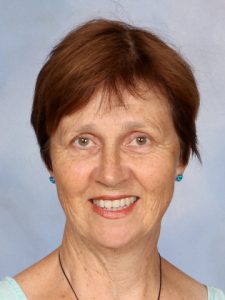 Student Representative – Hannah Macdonald (2023)
I am the student representative on the Board of Trustees for 2023.  I have attended Carmel since Year 7 and throughout these years I have been involved in many aspects of school life such as being a Tuakana leader, being involved in several committees for Pink day, Carmel day, Pink shirt day, etc.  as well as many different sporting groups (netball both playing and coaching, Judo and orienteering).  Through this involvement, I have interacted with girls of all ages and developed a well-rounded understanding of many different aspects of school life, fully immersing myself in what it means to be a student at Carmel College. 
At Carmel, everyone works together to build our community, and as the student representative, I will endeavour to make sure our student body is represented in every decision that will impact our school life.  My aim is to create a stronger connection between the Board of Trustees and the students by acting as a bridge and ensuring everyone's voice can be heard so that Carmel is a place where all girls are safe, accepted and able to reach their full potential and grow with mercy.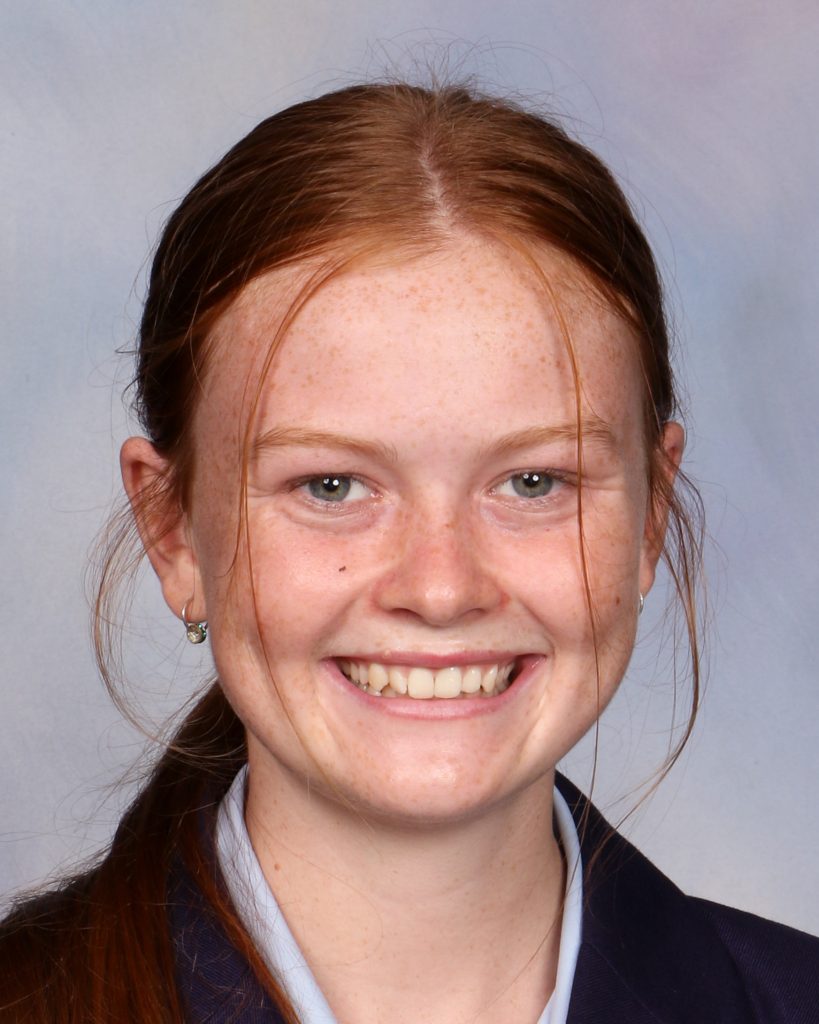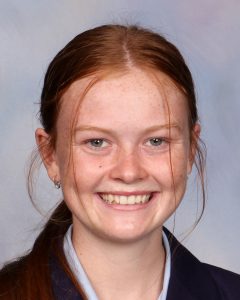 Proprietor Representative – Grant O'Donoghue
Hello, my name is Grant O'Donoghue and I am on the Carmel BOT as a Proprietor's representative.  
A little about me – I grew up on the shore, attending St John's in Mairangi Bay then onto Rosmini College.  Upon leaving school I joined the automotive trade and have been in the industry ever since.  For several years now I have owned and operated small businesses in town and on the north shore.  My wife, Audra, is a secondary school teacher.  Our daughter, Abby, is a Year 9 student this year at Carmel and our son, Isaac, has just begun his studies at Rosmini.
As parents, we value a Catholic education and both of our children attend St Mary's Northcote for their primary years.  We recently moved to Millwater and are slowly getting to know our new neighbourhood and parish on the Hibiscus Coast.
I am looking forward to serving the school in this role because I think I can bring a sensible approach to discussion and an open mind towards the future of the college.  Above all else, every decision made will always be with the best interest of our daughters at the forefront.  The Catholic school system on the shore has always been highly regarded and I am invested in doing my part to support the school and community in any way that I can, to help continue that legacy of excellence.
Proprietor Representative – Peter Beckett
Married to Renee with three teenage children and currently living on the Hibiscus Coast.  One of my daughters, Caitlyn, graduated Carmel 2021 and is about to start Auckland Uni, whilst my youngest Elizabeth is in Year 8 at Carmel.  My son, Zachary, has just finished his Year 11 NCEA exams at Rosmini.
I have a background in educational Governance, having been on the BOT of Stella Maris for six years, prior to being approached to join Carmel College's Proprietor's Board (CCAL) in 2016.  I joined the Carmel Board of Trustees in 2018 as a Proprietor's representative, and have been active on the finance and special character sub-committees.
I have worked at ASB Bank most of my professional career, in a variety of Commercial and Property Finance lending roles.  I have an interest in good Board Governance and have been delighted to be able to expand my experience through involvement with both CCAL Board and Carmel BOT. I have a passion for what Carmel and its Mercy values instill in the young women that attend the school, and I look forward to helping take Carmel College through its next chapter under the guidance of our new Principal.
I am an 'old girl' who is extremely thankful for my secondary education at Carmel College and the leadership opportunities I enjoyed in my time as a student, who now has the privilege of being entrusted to lead the school community of Carmel College. I know that I flourished in a school where core Mercy values are central to everyday life of the college, and for me these values undeniably shaped and empowered me to become the person I am today. 
Since leaving Carmel College and beginning my teaching career I have been extremely fortunate to have taught in a number of different school communities, where I have been able to develop as an educational leader. 
Outside of Carmel I am a mother to three beautiful children and am supported in my role as a mother and educator by my wider family who also value what our Carmel College community is for so many young women.  Our vision is for our young woman to be empowered through their Catholic education in the Mercy tradition to act justly, love tenderly and walk humbly with our God while pursuing their personal excellence and with the confidence to challenge and shape the future.