When we went into Lockdown the first time, most families became smaller as everyone had to stick to their bubbles. Ours became bigger because we have Yuki – our Japanese homestay student and my 'big sister' until the end of the year.
I've never had a homestay sister before, but they are so much fun. I have learnt a lot about Yuki's home and her country. I even know more about basketball as Yuki plays for Carmel's top team. When Yuki first joined our family, she was quiet and now she is almost as talkative as me!!
Ella Wolfe P3MP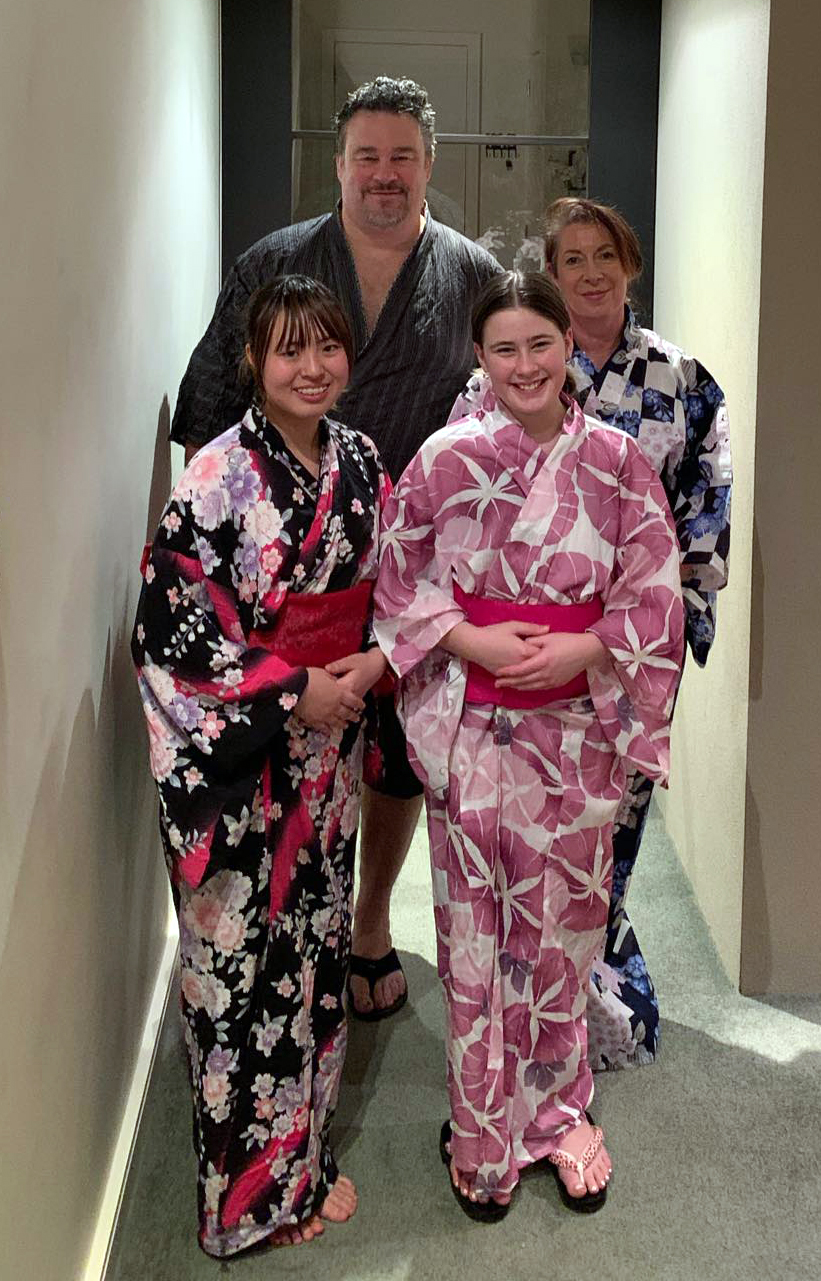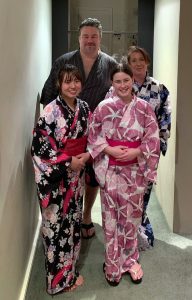 Pictured here and above are the Wolfe family with Yuki wearing kimonos which were sent from Yuki's mother along with other gifts sent in appreciation for the experience the family are giving her daughter.