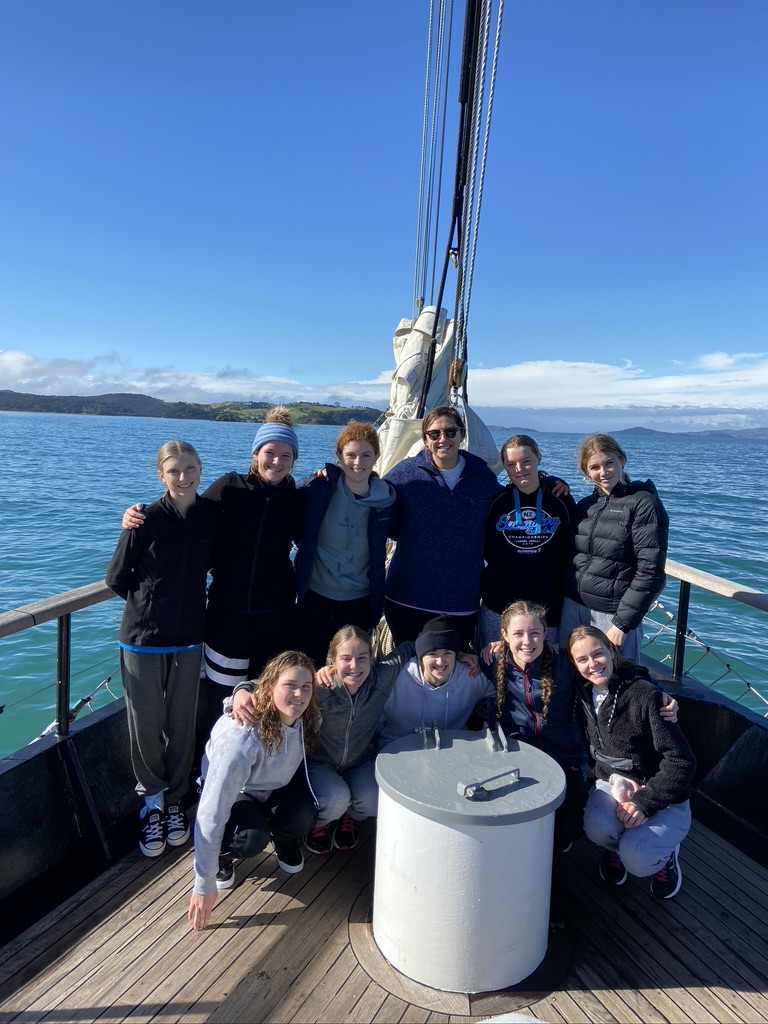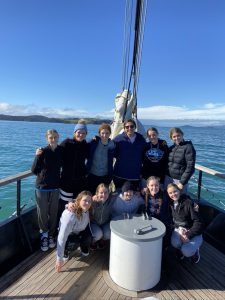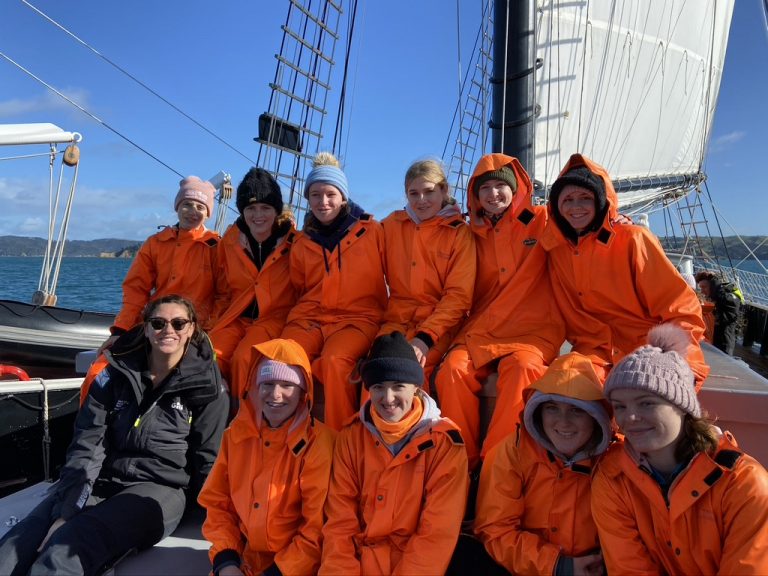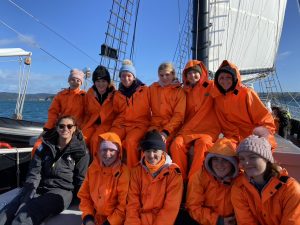 At the end of July, 10 lucky Year 10 students and their teacher, Mrs Stephens, embarked on an adventure on the Spirit of NZ.  We spent five days on a sailing ship and journeyed around the Hauraki Gulf with three other schools.  Along the way, we competed to win the Spirit Trophy and made many new lifelong friends, as well as creating stronger bonds with the other Carmel girls we went with.  To get points to win the Spirit Trophy we had to compete in activities against the other schools. This helped us learn many new skills, such as leadership skills, communication skills and teamwork skills.  In the activities like the deck games, no one or only one was allowed to speak.  Although it was challenging, it helped us build our leadership skills.  Other challenges, such as sailing and rafting improved our communication skills and teamwork skills.  We also learned many other useful things including knot tying, boat safety and even how to sail a ship!
We all challenged ourselves and tried new things we never thought we would do. Some of the highlights were the Tarzan swing, climbing the mast and the knot competition.  We even came to enjoy the freezing 6.30 am ocean swim in the dark. We ended the week coming 2nd place with only two points separating us and first place!
Overall, Spirit of Adventure was an incredible experience that we were lucky enough to go on.  We formed new friendships, learned many new skills and consistently challenged ourselves to do our best.  It was a once in a lifetime experience and we will always remember the memories that we made.
Amelia Lord and Sophie Farrand, Year 10