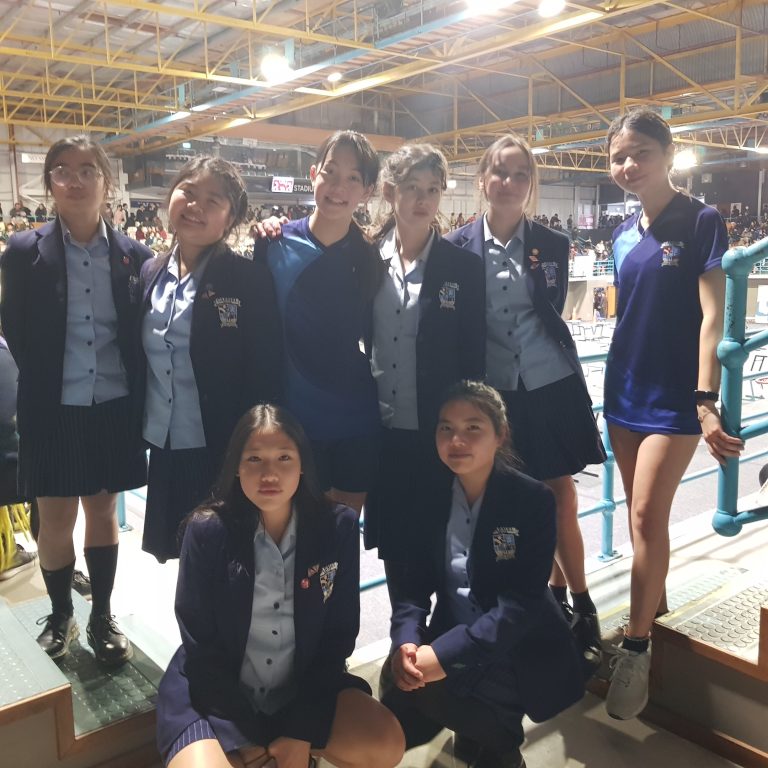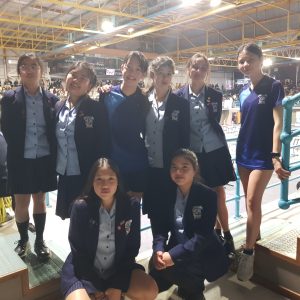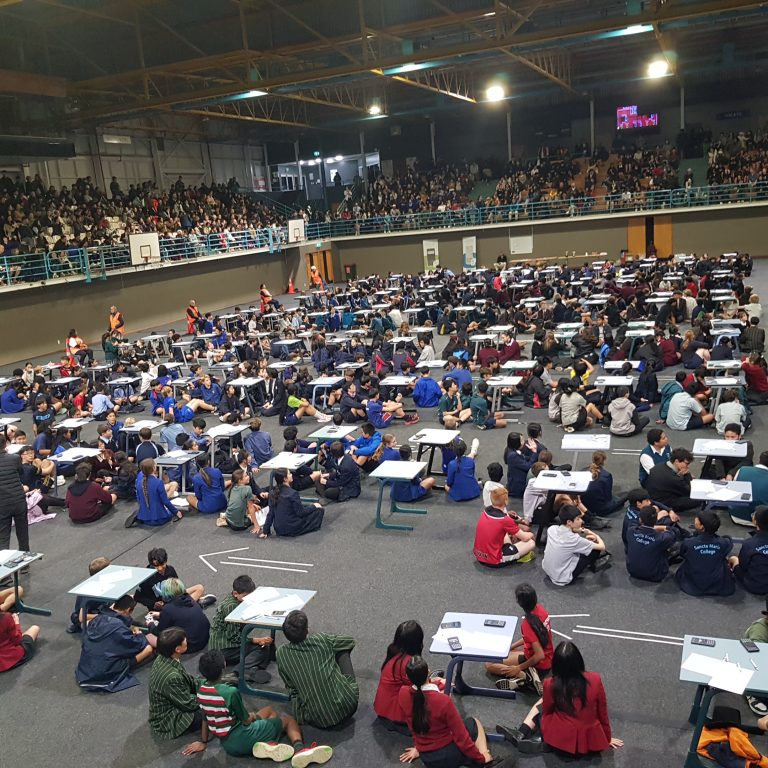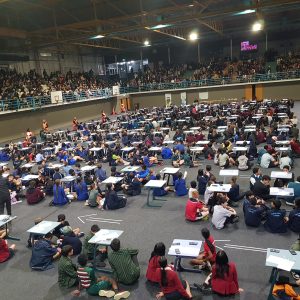 The annual Mathex competition was held at Kohimarama Barfoot & Thompson Stadium on 23 August.
Two teams from Year 9 and and two teams from Year 10 attended the competition.  Around 65 different teams from the wider Auckland region participated for each year level.  The runners had to take the answer attempts for each question to the judge and then signal to the team whether it was correct or wrong.  There were 20 questions to solve in 30 minutes and the whole event was such a great experience for everyone.  The whole stadium was filled with noise including countless footsteps from the runners, thumping and cheering on the sidelines from the spectators and the audience's encouragement, the hosts' constant remarks of who was in the lead, and the buzz right and left.
Thank you to all the parents, teachers (Ms Zeng and Mrs Roser) and supporters that made the night possible for us.  We are very grateful to them for being flexible with transport for the teams, and for their continued support throughout the whole event.
Team members:
| | |
| --- | --- |
| Dulcie | Boulle |
| Emma | Chen |
| Ayla | Crawford |
| Emmarose | de Guzman |
| Felicity | Fang |
| Alisha | Gonsalves |
| Aimee | Kim |
| Romy | Lee |
| Yu Na | Lim |
| Viola | Lu |
| Amber | Lynch |
| Ros | Rodriguez |
| Madeline | Susanto |
| Kiki | Timlin |
| Maya | Timlin |
| Caroline | Wang |
| Nakisha | Wood |
Written by Year 10 (Team 'A') – Ayla Crawford, Romy Lee, Yuna Lim, Viola Lu