When signing up to play sport this year, please note that vaccine passports will be required by all outside providers in order to participate in any organised sport or recreation activities.
If you have any queries, please contact Annie Sadlier (asadlier@carmel.school.nz).
If you have any queries about signups and trials, please contact Claire Magness (cmagness@carmel.school.nz).
Lunchtime Activities run by our Sports Council
Every lunchtime for the next two weeks there are sports activities on the field or in the gym for all to join. These are all organised by our students in the Sports Council.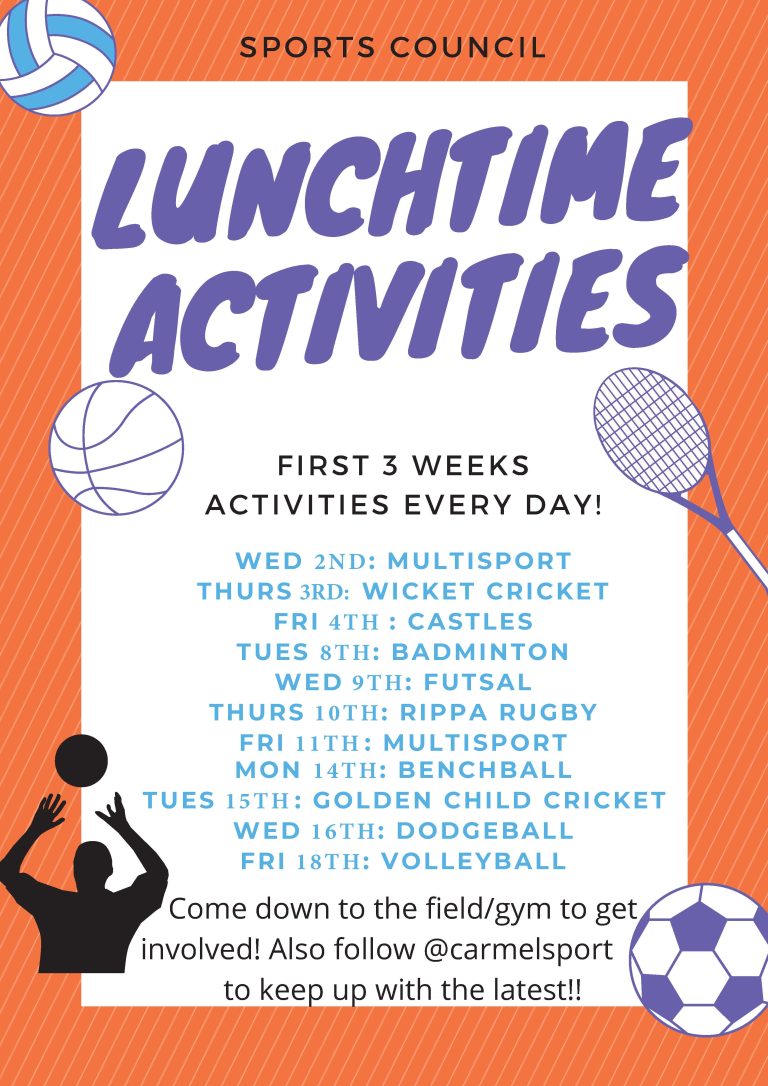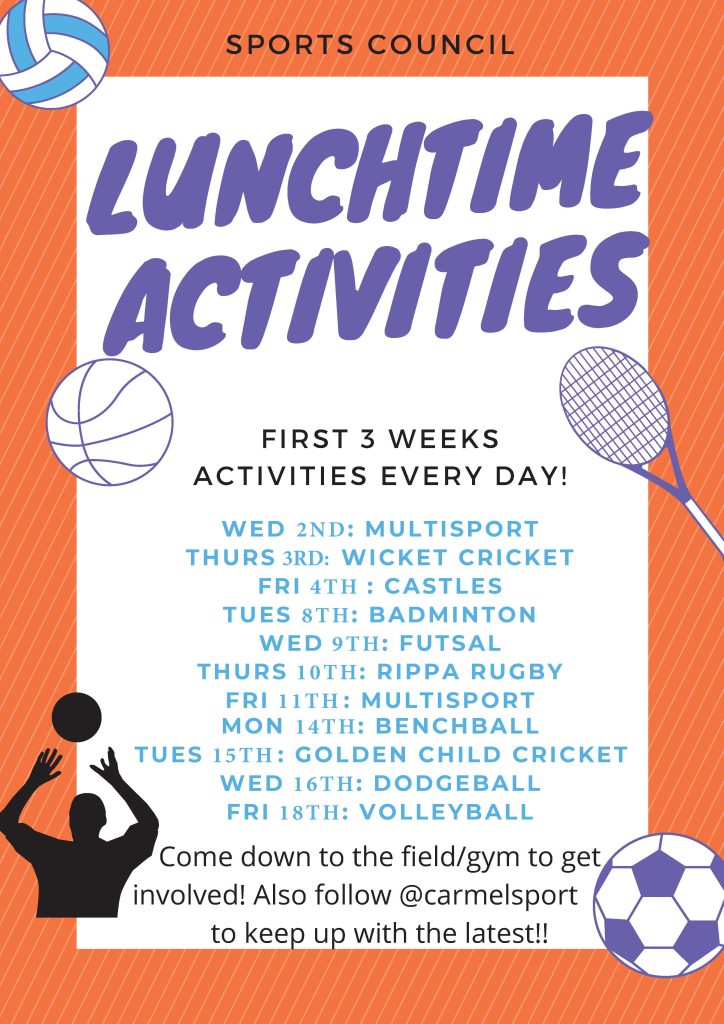 Upcoming Events 
Wednesday 9 February – Senior Volleyball North Harbour season starts
Thursday 10 February – Social Volleyball starts in the Carmel Gym
Friday 11 February – Senior Waterpolo season starts; Senior Volleyball Auckland League starts
Sunday 13 February – Year 7/8 Basketball trials
Monday 14 February – Dragon Boating training starts; Senior Tag Tournament trials; Premier Touch season starts
Tuesday 15 February – Year 9-13 High Jump at lunchtime
Thursday 17 February – WHOLE SCHOOL ATHLETICS DAY