Due to Covid Alert levels our 2021 Scholars Assembly had to be cancelled. Unfortunately we are unable to reschedule this in the planned format with parents and last year's Year 13 students present. Recognition of our student's academic excellence in 2020 will now be done at school assemblies.
Students who achieved Scholarships and those who were Carmel's Top Level 3 Academic Scholars can be seen below along with our 2020 Dux and Proxime Accessit
Congratulations to these students who achieved academic excellence.
Our 2020 Level 1 and Level 2 students who achieved academic excellence will be recognised next week at assembly and in the newsletter.
2020 DUX: Caitlin Blewden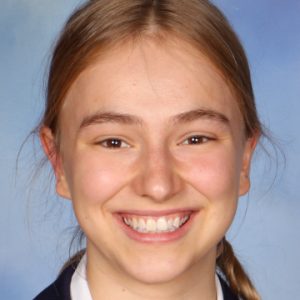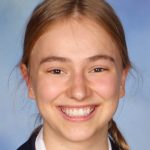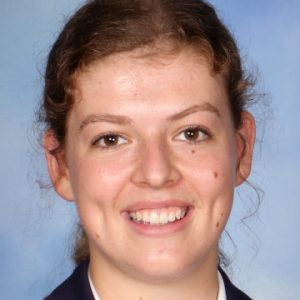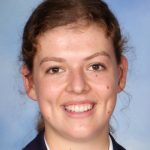 2020 Proxime Accessit: Madeleine Lord
NZQA Scholar Recipients 2020
| | | |
| --- | --- | --- |
| Charlotte | Bedford | Scholarship in Technology |
| Caitlin | Blewden | Scholarships in English and History |
| Malaika | Brownlie-Armstrong | Scholarships in Biology and English |
| Min Seo | Chang | Scholarship in Physics |
| Lauren | Collett | Scholarship in Biology |
| Ella | Cook | Outstanding Scholarship in Technology |
| Shinjini | Dutta Choudhury | Scholarship in Chemistry |
| Xin Ping | Lau | Scholarship in Physics |
| Danyela | Maitland | Scholarship in Technology |
| Charlotte | Marsh | Scholarship in Technology |
| Danielle | Meek | Scholarship in English |
| Charli | Nicholls | Scholarship in Technology |
| Janella | Paloso | Scholarship in Technology |
| Siena | Seeto | Scholarship in Chemistry |
| Grace | Sheridan | Scholarship in Religious Studies |
| Veronique | Simmonds | Scholarship in English |
| Leah | Sinton | Scholarship in Religious Studies |
| Juliet | Spence | Scholarships in Geography and Religious Studies |
| Emma | Spence | Outstanding Scholarships in Accounting and Geography and Scholarships in Economics and Religious Studies |
| Jana | Vicente | Scholarship in Accounting |
| Mikaela | Vivian | Scholarship in English |
| Lucy | White | Scholarship in Health and Physical Education |
| Chloe | Wright | Scholarship in Technology |
Level 3 Top Scholars 2020
| | |
| --- | --- |
| Caitlin | Blewden |
| Malaika | Brownlie-Armstrong |
| Min Seo | Chang |
| Scarlet | Deen |
| Shinjini | Dutta Choudhury |
| Holly | Jones |
| Xin Ping | Lau |
| Michelle | Lie |
| Madeleine | Lord |
| Kate | Maloney |
| Ella | Rea-Rankin |
| Charlotte | Regtien |
| Emma | Spence |
| Juliet | Spence |
| Julia | Strachan |
| Sylvia | Sun |
| Sophie | Zhao |