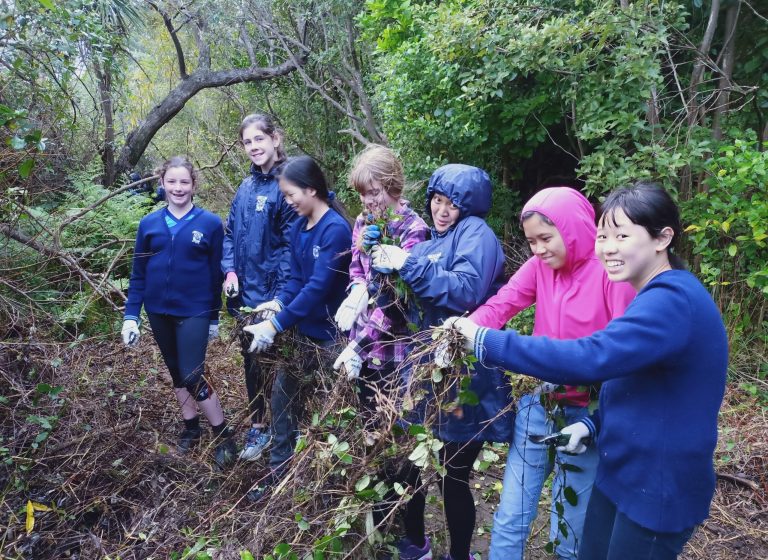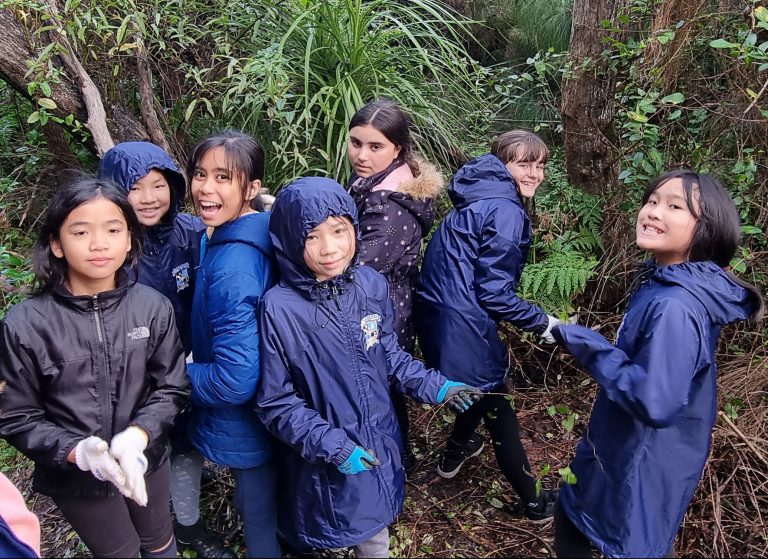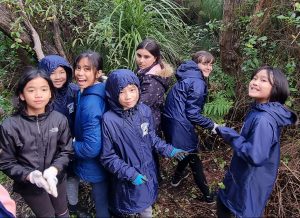 A group of around 20 Year 7-9 students volunteered for the first Adopt-A-Park activity for the year. Adopt-A-Park is an after-school club where we volunteer at a local park to help get rid of weeds and plant grasses so we can protect our native ecosystem.
After arriving at Sylvan Park, we met the amazing Park Ranger, Anna, who taught us about two common weeds found along Lake Pupuke's waterline. We then got to work!  Putting on our gloves and rain jackets, we pulled the roots out of the ground. It wasn't so easy though! The weeds were not coming out without a fight! So we grabbed some secateurs and cut our way through. We cleared away the Periwinkle and Japanese Honeysuckle weeds – both of which spread quickly and kill native trees and plants.
We were all pleased to think that the work that we did will help save our beautiful native plants.
Meila Oosterdijk and Madeline Susanto, Year 8