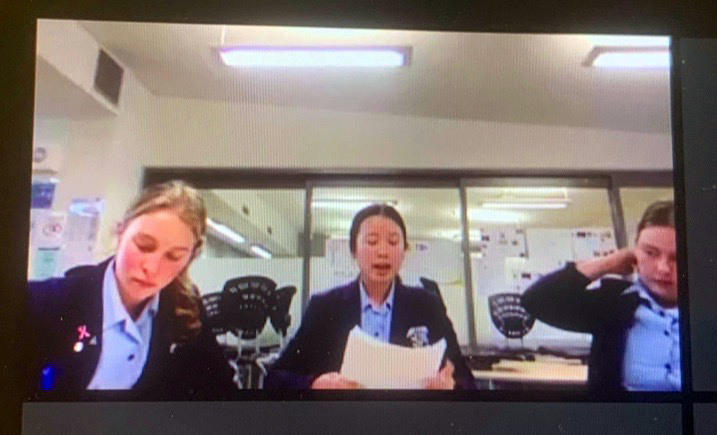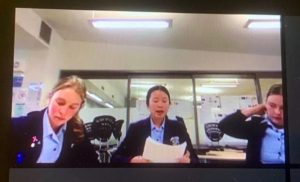 If you had told me one year ago that our Debating team would be the Grand Champions of the Advanced Open grade in Auckland, I would have said you were crazy. Not only has Carmel's debating success this year been extraordinary but it has also been unprecedented. Every single Carmel debating team won over 50% of their debates, an incredible achievement in itself.
Not only this but we had six out of our ten teams make it into the highly competitive Octo-Finals in their respective grades.
In the Junior Open grade, we had one team consisting of Adrianna Beck, Amelia Lord, Salina Xiao, Victoria de Silva and Maia O'Callaghan make it to the quarter-finals. This is a brilliant achievement, especially considering it was their first year debating.
In our Senior Open grade, we had two teams make it to the Octo-Finals. One of these teams consisting of Grace Chapman, Calista Ngadi, Juliana Vos, Analise Collis and Seraphina Kim even made it all the way to the grand finals. On Tuesday night they debated the moot: "This house believes that environmental groups should focus on changing consumer behaviour over lobbying government and companies". They went up against tough competition from Ormiston and just missed out on the win. However, to come second in Auckland out of 60 teams is an outstanding accomplishment.
In our Advanced Open grade, consisting of 55 teams, we had three out of four teams make it to the Octo-Finals. One of these teams consisting of Siena Seeto, Annabel Rhodes, Ally Basa, Dana Carlos and myself also managed to make it to the grand final. After overcoming Rosmini and Epsom Girls Grammar we went up against a super-strong team from Selwyn debating the moot: "In times of pandemics, this house would require all media coverage of the pandemic to be approved by a government agency". After a very intense debate, we came out victorious becoming grand champions for 2020.
This success across debating at Carmel is a testament to the immense talent and hard work present amongst all our debaters this year. However, this success is also attributed to the incredible hard work and passion of one of our Heads of Arts and Culture, Siena Seeto, and the greatest debating coach ever, Mrs Sahinkaya as well as the entire English department. Without all these people we would have never been able to achieve these amazing results. Debating has been such an important part of so many of our lives at Carmel and although we are sad the season is over, there is no doubt that it ended in the best possible way.
Watch us find out the result here: https://www.youtube.com/watch?v=HEaKX7yUL_Q&feature=youtu.be
Juliet Spence, Year 13