We are delighted to share the outstanding success of the recent Art Competition organised by the Physical Education and Health Department. The competition aimed to explore the concept of hauora, a Māori philosophy of holistic wellbeing, through the creative expressions of our talented students. We are thrilled to announce the winners of the competition and acknowledge their exceptional artistic talents.
The Art Competition: Embracing Hauora through Artistry
Students were tasked with designing four posters, each reflecting an aspect of hauora: taha tinana (physical wellbeing), taha hinengaro (mental and emotional wellbeing), taha whānau (social wellbeing), and taha wairua (spiritual wellbeing).
The competition aimed to inspire the participants to delve into the depths of their creativity while contemplating the significance of hauora in their lives and the lives of our Carmel community. The submissions showcased a remarkable display of talent, passion and dedication, leaving the judges with a challenging but delightful task of selecting the winners.
Meet Our Outstanding Winners
Selafina Lemeki (Overall Winner)

Selafina's artwork truly exemplified the essence of hauora, creatively intertwining elements of nature, family and self-discovery. Her art beautifully captured the interconnectedness of physical, mental and spiritual aspects of wellbeing, leaving a lasting impact on the judges.

Vivi Wright (Second Place)

Vivi's posters portrayed the harmony of hauora through vibrant colors and intricate patterns. Her attention to detail and thoughtful symbolism left a profound impression on the judges, earning her well-deserved recognition.

Adena Carswell (Third Place)

Adena's artwork was a reflection of the deep understanding of hauora and its connection to self-awareness and growth. Her unique perspective and skillful execution made her stand out in the competition.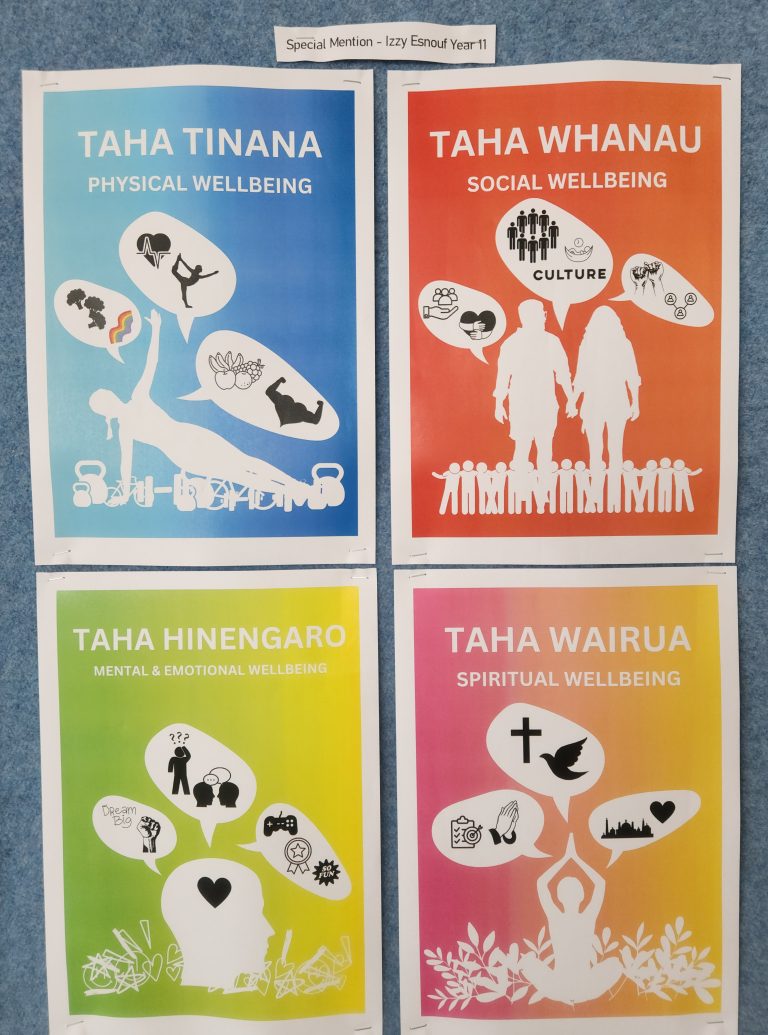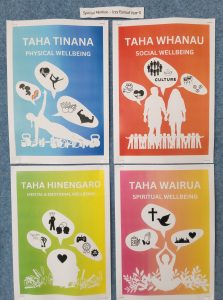 Special Mention: we also extend a special mention to Izzy Esnouf, whose art demonstrated great potential and creativity, with clear links to the concept of Hauora.
We extend our gratitude to all the participants who poured their heart and soul into their artwork. Each submission showcased immense talent and creativity, making the judging process both enjoyable and challenging. All submissions can be seen on the mezzanine floor above the gym.
Congratulations once again to our winners and participants!