Ash Wednesday Liturgy
Thanks to Fr Marchellino who joined us for our full school Carmel College Ash Wednesday liturgy. Everyone received ashes on their forehead as a sign of repentance as we enter the season of Lent, journeying towards Easter. The ashes come with the words 'Turn away from sin, be faithful to the Gospel'. There will be activities in Religious Studies classes and also in Atawahi classes to help everyone to understand the meaning of Lent.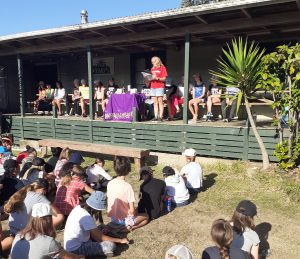 On Wednesday at camp the Year 8 students participated in an Ash Wednesday liturgy. We lit a Carmel Candle to remind us  of Christ's presence among us and a student from each of our six houses lit a candle and said a prayer. It was very lovely and a nice time to reflect and celebrate Ash Wednesday.
Molly Claxton