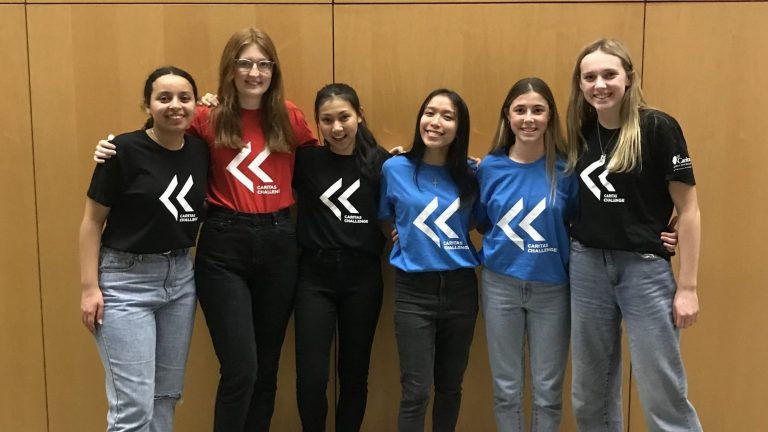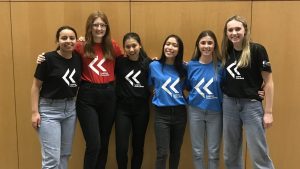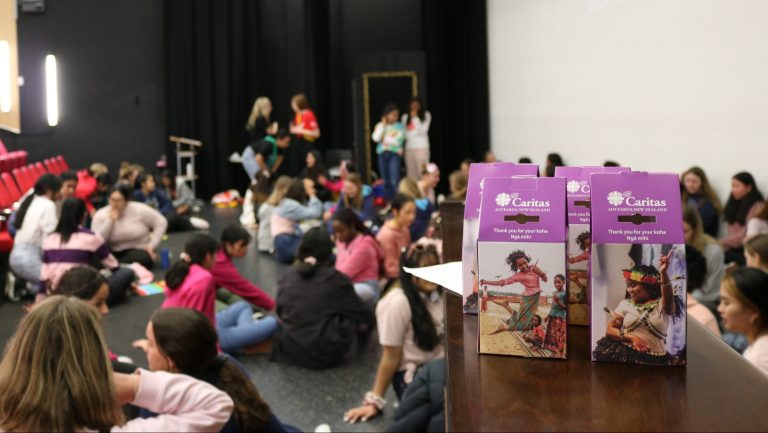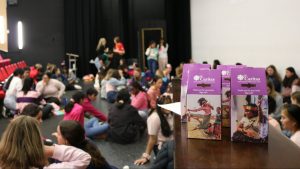 Last Friday, over 70 girls took part in the 2020 Caritas Challenge!
We started the evening with an introductory balloon game to allow the students to work together. We then had a slideshow explaining the poverty in South Sudan which was then highlighted through our  rotational workshops to allow the students to form a better understanding of life in South Sudan. 
These workshops consisted of 3 activities: shelter building activity (from cardboard and tape), a water relay race and a deep talk session. The activities educated the girls about the challenges that South Sudan faces and taught them about the importance of teamwork and clear communication. 
Serving Daal and fruit, instead of the usual pizza this year, made everyone realise how we take our food for granted and allowed them to indulge in the South Sudanese culture. We had a Sudan simulation game which helped the girls understand further the daily struggles South Sudanese families face due to famine, droughts and conflicts. 
This year's Caritas Challenge was an immense success! The evening was full of new experiences, fun activities, and tough challenges. It was an amazing night, with lots of smiles and laughter.
Julia Selwanis