Last week Carmel continued with an annual tradition that began in 2004 which acknowledges some special people in our school community. These are people who, through their actions, live our Mercy values. The following are the Carmel Day award winners for 2019;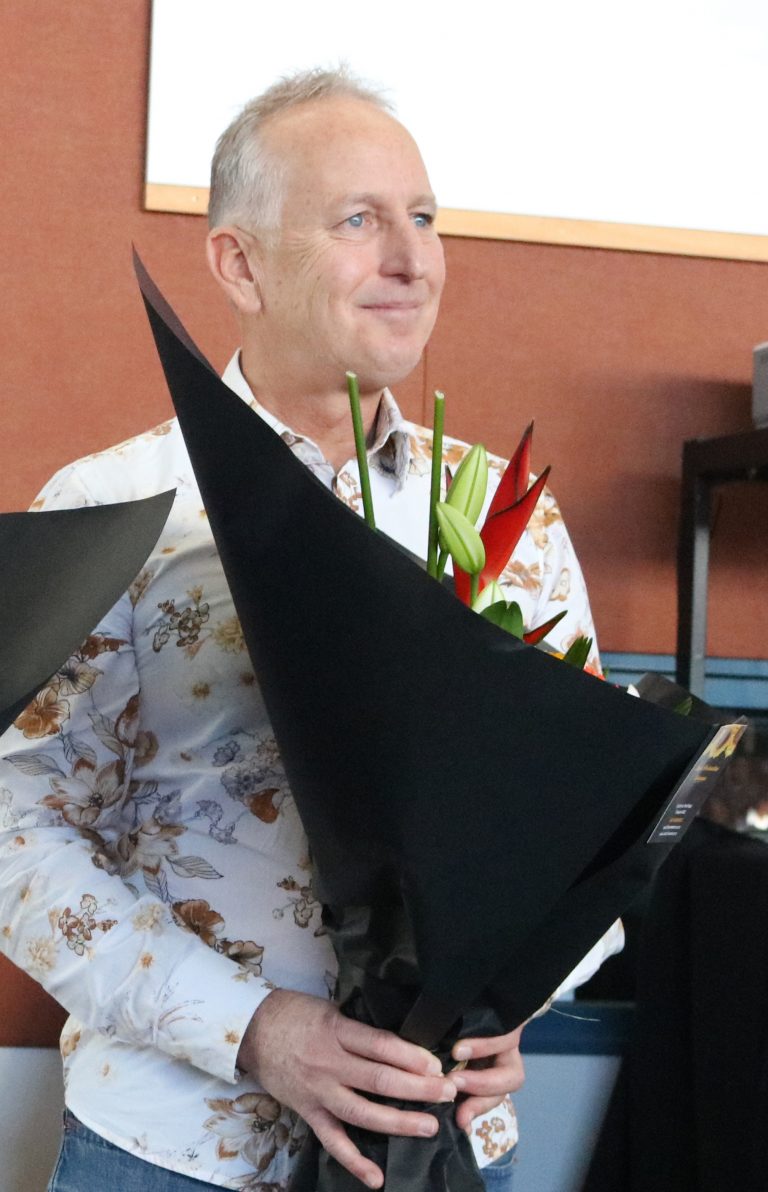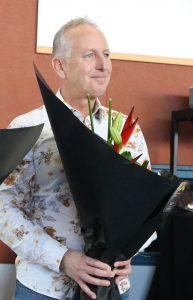 Community – Mark Nielsen and Domnic Lobo
Mark and Domnic have been the backbone of the PTFA over a number of years. This dynamic duo readily volunteer for any job, support all PTFA activities and are always positive, organised and totally reliable – whatever they say they will do is always done and with a willing smile. They are our reliable bacon buttie BBqers for our Parent/Daughter breakfast.
Mark is the Chairperson of the PTFA and runs the PTFA raffle that has raised considerable funds to support our students and their learning.
Domnic is an ex-treasurer, has been very involved on the ArtFusions committee, dedicating many hours to running our premier fund raiser, year after year. Domnic's expertise is in sourcing the much needed sponsorship to support this event.
Mark and Domnic, we acknowledge with much gratitude, the many hours that you have given in service to the college. Thank you.
Mark is pictured here. Domnic was absent.
Staff – Glen Child
Glen is literally and figuratively a one man band. He started his teaching career here at Carmel and we are so blessed to have his many amazing skills. He is so generous with his time – running, literally, a wide range of music groups yet he always has time for the individual student who needs some extra tuition or just encouragement. When anything technical breaks down in the theatre, he is there to put it right. Ask him to assist in any area, he readily agrees and you know that it will all be done, on time, set up and ready to go.
We would like to acknowledge and sincerely thank Mr Glen Child for his wholehearted service to college and the music that brings joy to us all.
Student  – Gabrielle Lobo
Catherine McAuley instructed her sisters to be 'shining lamps, giving light to all around us'. This is Gabby. Her infectious smile radiates welcome to all around her. Gabby is one of the Heads of Liturgy and she has role modelled her faith in the many ways she has given service: being a Eucharistic Minister, member of the Stations of the Cross liturgy, Young Vinnies, PTFA student representative and as a Caritas leader. In the wider school, she has been of service through the Body Image group, the Faith Cafe, Z Club, De Paul House homework club and being a Maths Buddy. She has shared her singing talents with over 6 different choirs or groups. Gabrielle, thank you for your years of service and we know that you will be a Mercy woman who is prepared to make a positive difference in the wider world.
Gabrielle Lobo and Glen Child are pictured above.