At our Carmel Day Mass each year, we take the opportunity to acknowledge members of the Carmel community who have contributed to building on the tradition of our lived Core Mercy values that are based on Gospel teachings.  The award winners this year are as follows: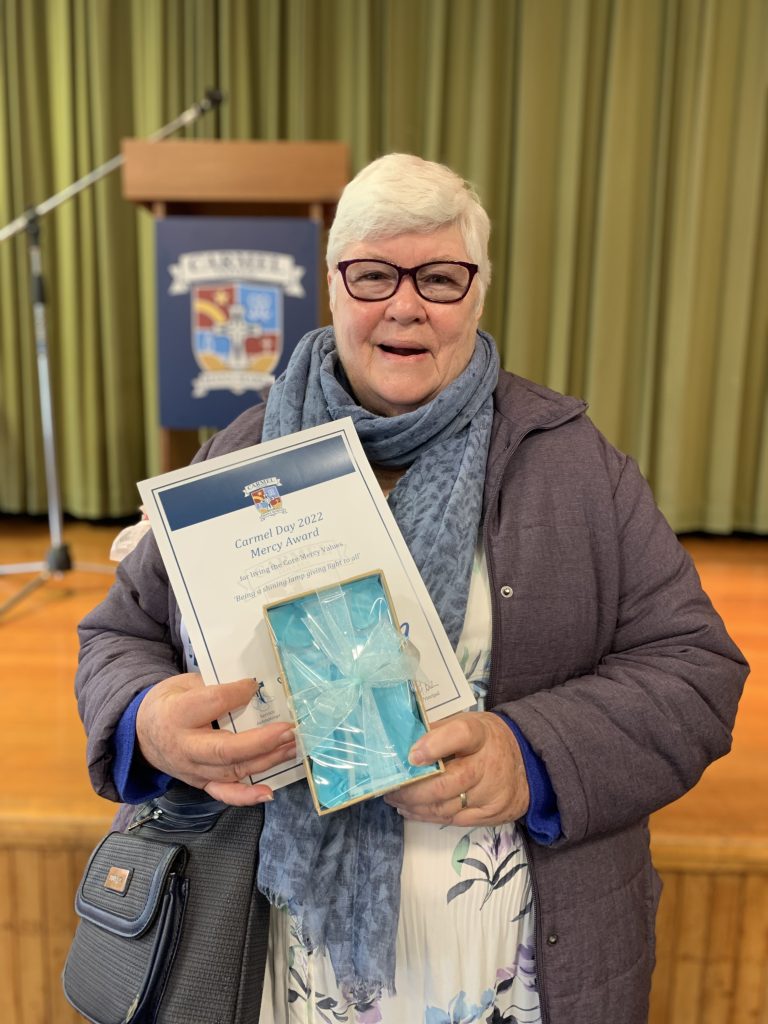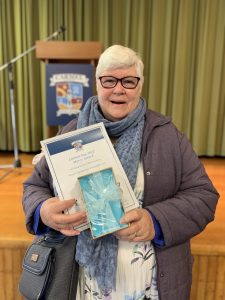 Community Award – Sr Rosemary Revell
Sr Rosemary has been doing double duty, serving on both our Board of Trustees and our Proprietor's Board.  She is also the chair of our Special Character committee.  Her many years of service in these governance roles have always been undertaken with due diligence, considered decision making and lots of laughter.  Thank you for ensuring our Special Character permeates all levels of our college.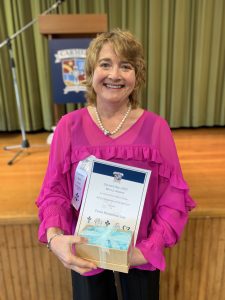 Community Award – Fiona Mackenzie-Sole
Fiona is one of those generous people who work tirelessly for others.  Over the years, she has put in many long hours of work for the PTFA, helping them to raise additional funds for things like the shade area by the gym, the trophy cabinet and the school van.  And, Fiona does all of this with a warm smile, no matter how tired she is.  Thank you sincerely for making Carmel an even better learning community.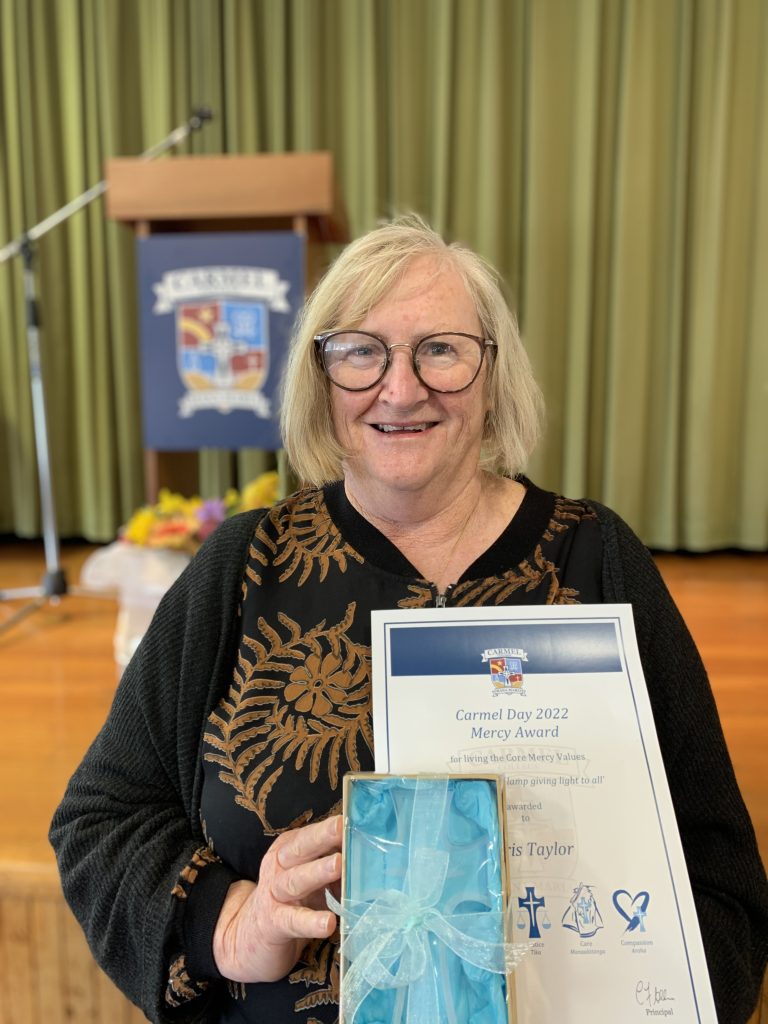 Staff Award – Chris Taylor
Chris has been our faithful librarian for the past 25 years.  She has made the library a vibrant hub of literacy for both students and staff.  Her warm and inviting manner make this space a welcoming hive of activities.  Her book choices keep us all glued to the written word.  Thank you for your many years of devoted service to the college.