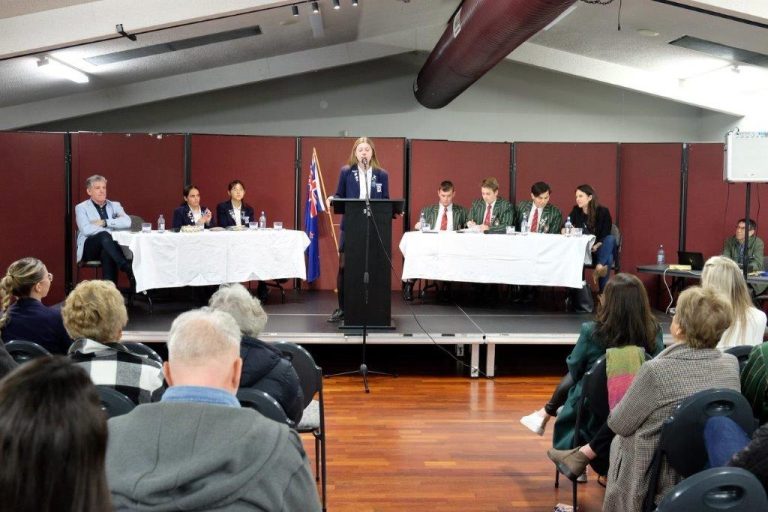 The Carmel Premier Advanced team consisting of Shana Singh-Anderson, Lia Cho and Layla James competed against Westlake Boys' in the Rotary Charity Debate.  Joined by celebrity guests, Erica Stanford and Michael Cooper, Carmel affirmed "This House believes reality TV has done more harm than good."
It was a great evening which showcased the speaking talents of the debaters. Congratulations to Westlake Boys' and Erica Stanford who were able to prove that reality TV had not done more harm than good and so were victorious on the night and won the David Nottage trophy.
It has been a busy year for the Premier Advanced team who has been debating in the Auckland Schools Debating competition.  They have one more debate to go in the group stage of the competition.
Thanks to Pravina Singh who has been their committed coach and most passionate supporter this year.