Welcome to Bishop Steve Lowe
Last Saturday was the installation of Bishop Steve Lowe, the new Bishop for Auckland. One of our Head Girls attended the Mass at the Cathedral and another 15 Special Character girls attended the livestream at school in the theatre. We are looking forward to having Bishop Steve at Carmel in the future.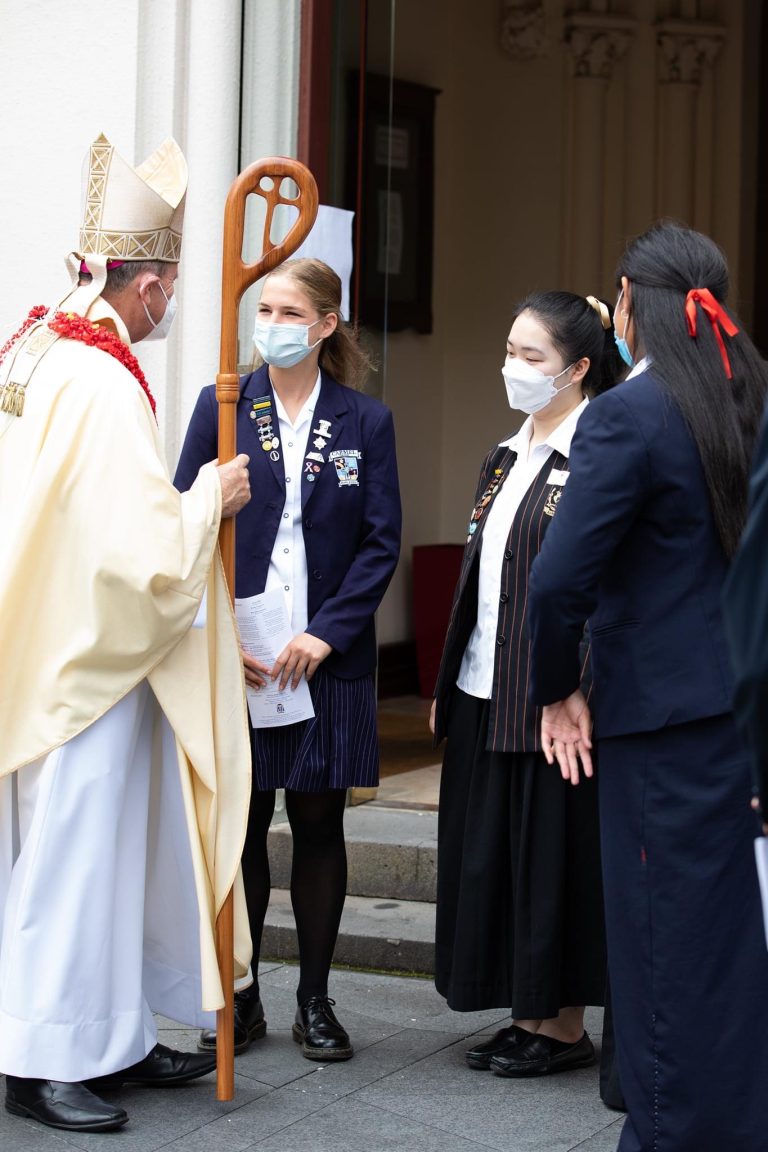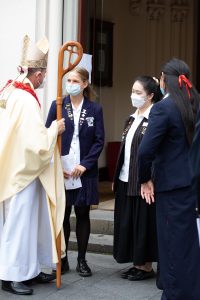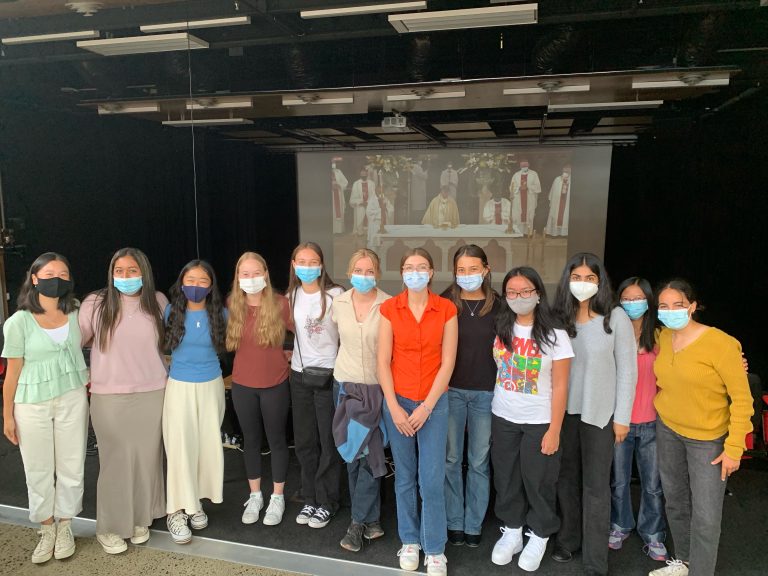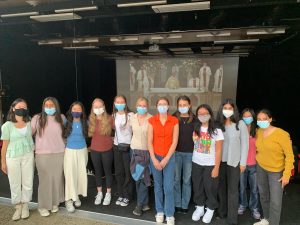 Year 7 Retreat
Last week all our Year 7 students participated in their first Carmel retreat, learning about what it means to be a Mercy Woman at Carmel. The day began with a teaching Mass celebrated by our Chaplain, Fr Marchellino and then the girls participated in a range of activities. Year 13 House leaders prepared packs for each of the students and led games at lunchtime.