Sacramental Mass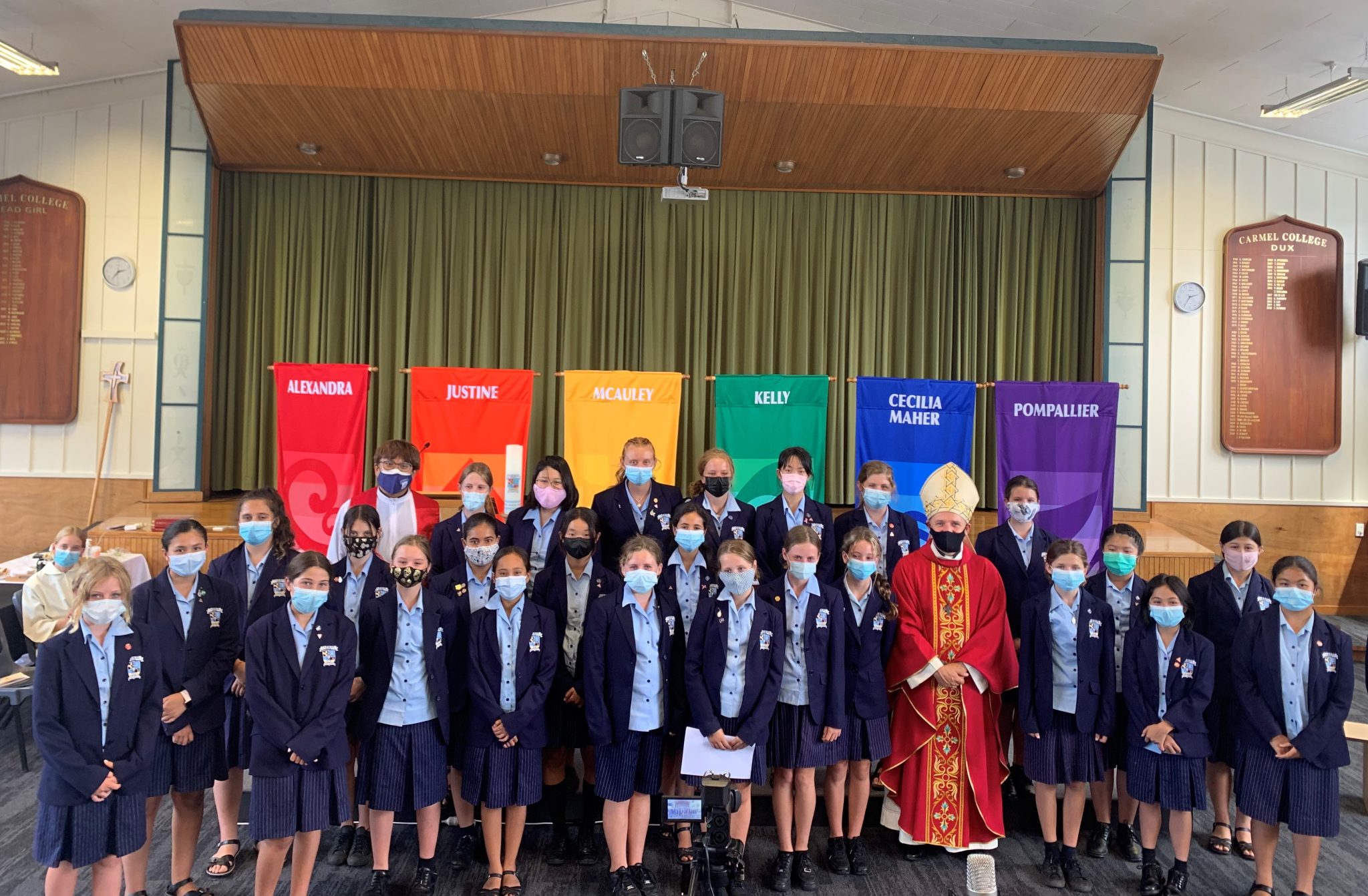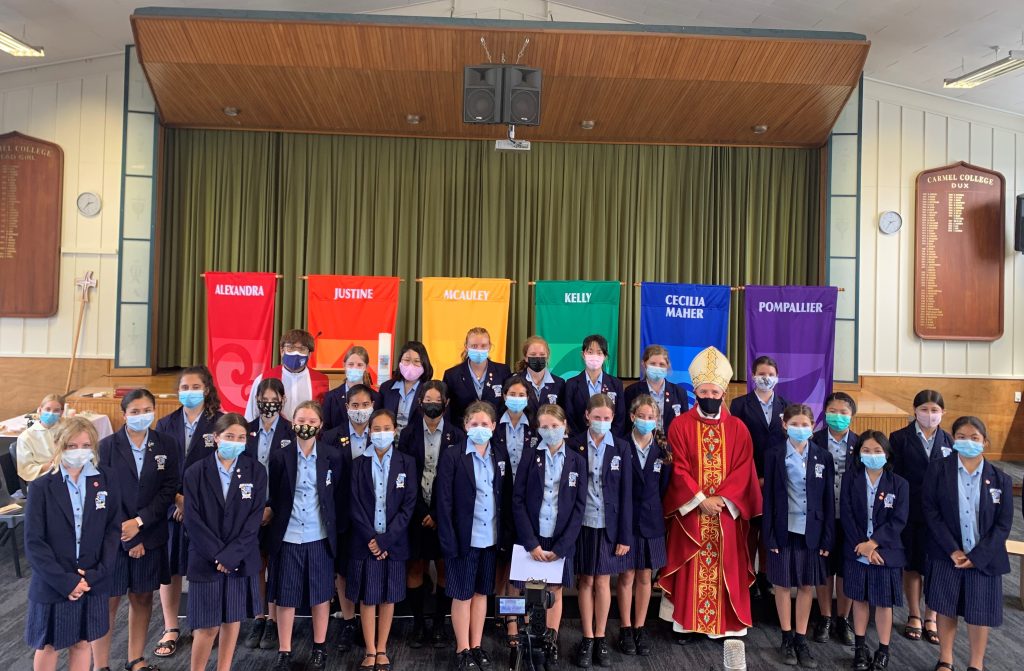 Our Year 7 Sacramental Mass was  postponed from August last year.  We were delighted to be able to reschedule it for this week. Fr Marchellino and Bishop Michael celebrated two Masses on Tuesday, 1 March for our (now Year 8) girls to receive First Holy Communion and Confirmation. It was lovely to have parents and sponsors with us to celebrate this very important stage in our shared Catholic faith and also those who joined us in the livestream.  Senior Carmel students also stepped in to be sponsors to the younger girls.
Congratulations to the following girls:
| | | |
| --- | --- | --- |
| Bianca Adelinger-Smith | Elizabeth Paige Beckett | Kate Bolland |
| Bianca Jasmin Craig | Emmarose De Guzman | Andrea Gestopa |
| Kevana Giddy | Emma Hempstead | Petra Jacobs |
| Emilia Kubes | Jiah Lee | Emily Theresa Meale |
| Danira Ng Lam | Isabel Paku | Adriana Cecilia Quevedo |
| Rebecca Robertson | Elsie Rose Ryan | Annalina Rose Schutz |
| Ashlyn Stevenson | Alice Marie Strudwick | Isabella Sun |
| Klarion Beatrix Tablizo | Paerangi Gabriel Takiari | Marleny Terrazas |
| Meera Maria Thomas | Melissa Anne van Blerk | Caroline Zixin Wang |
| Michelle Adele Warner | Vivienne Wright | |
Ash Wednesday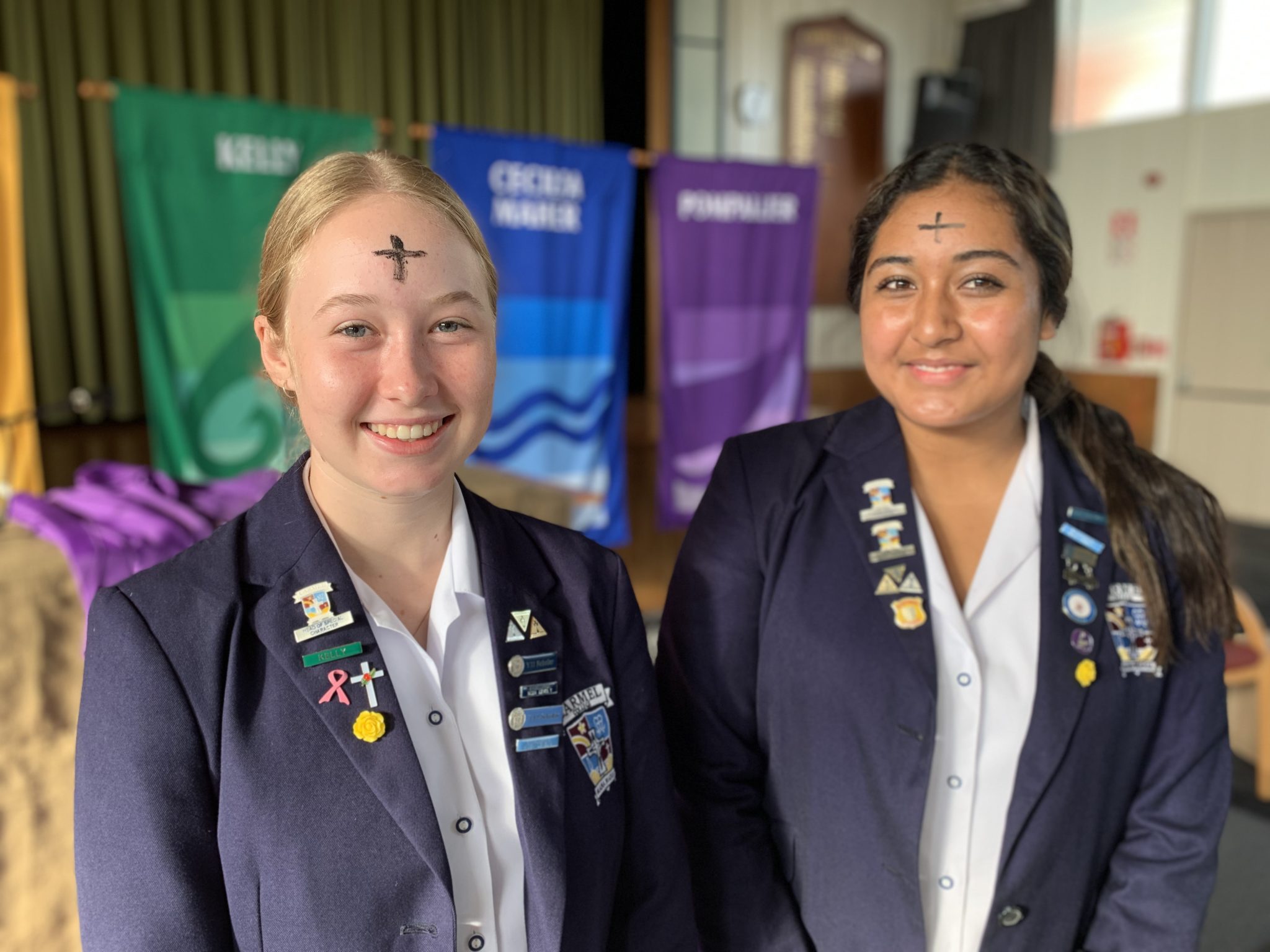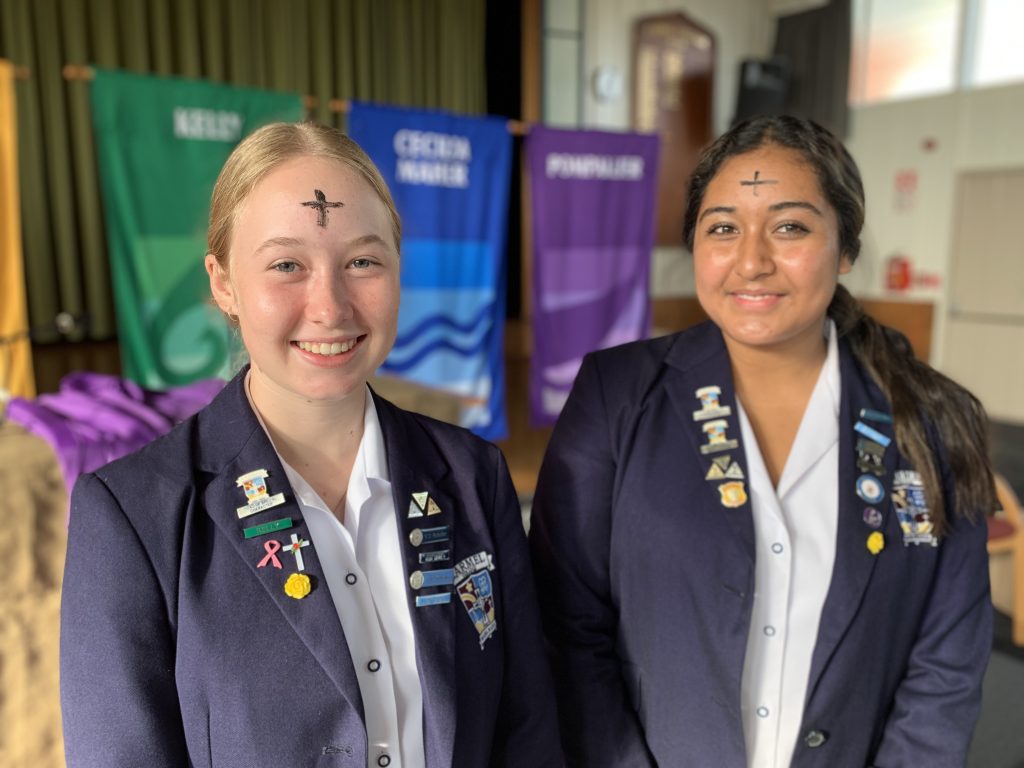 Ash Wednesday marks the beginning of Lent, the 40 days of preparation leading to Easter. Each year at Carmel we have a school liturgy to distribute the ashes which come from the burned palms of last year's Palm Sunday.  Here at Carmel, we are not letting COVID restrictions stop us from finding creative and safe ways to still gather (remotely) and celebrate our Catholic faith so, with support from staff and our wonderful girls, we have managed to have a very good liturgy to mark Ash Wednesday.
All Year 8 girls came together in the hall for the liturgy which was livestreamed out to the 24 buddy Atawhai groups around the school. Senior girls took the blessed ashes out to each of the 24 groups, where girls were waiting to receive them. It was a very good effort from our community to bring it all together to ensure a meaningful experience of Ash Wednesday for all.