For English translation please see below this message:
新西兰育儿教育交流群
本群旨在给宝爸宝妈们提供一个交流育儿和孩子教育的平台并分享经验和建议。群友间也可以约亲子活动或举行聚会。
我发现很多我们华人家长其实并不是很了解新西兰的教育体系,除了问身边的朋友也找不到其他途径去了解,因此我建了这个群,希望能为大家在新西兰的中小学教育方面的疑问解惑。
也非常欢迎幼儿园学生的家长。
请勿在群内发广告。
大家请扫描我的二维码,我拉你进群。
我的微信:shanezhannz
我的二维码: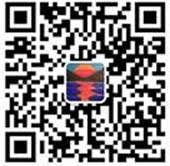 New Zealand School Parents Community
This group aims to provide a platform for parents to share parenting and children education and experiences and suggestions. We encourage everyone to setup play dates and social.
I have found that many of our Chinese parents don't really understand New Zealand's education system. The only way for many parents to get knowledge was to ask friends who themselves may not know. Therefore, I built this group and hoped that we can share information and find answers to questions about primary and secondary education in New Zealand.
Parents of children in early education are also welcome.
Please do not advertise in the group.
To join, please scan my QR code and I will pull you into the group.
My wechatid: shanezhannz
My QR code: