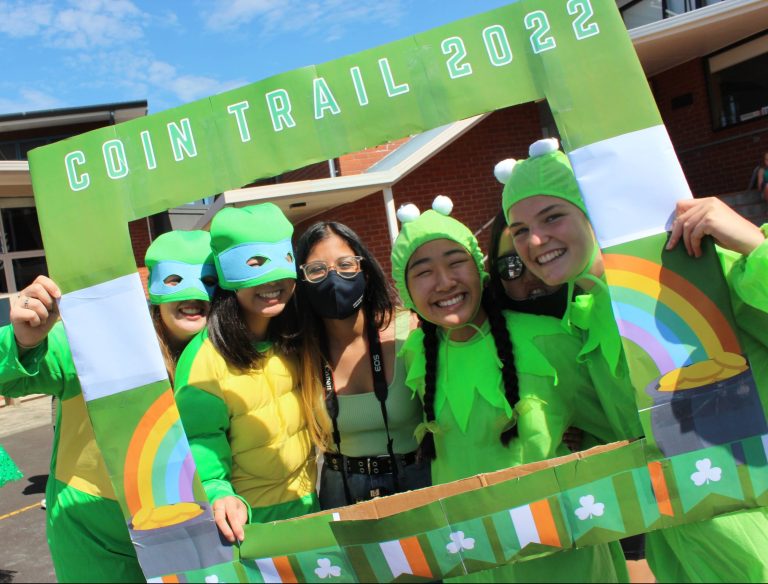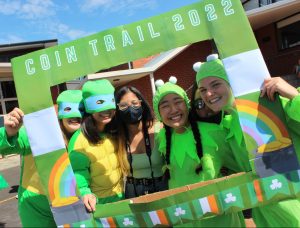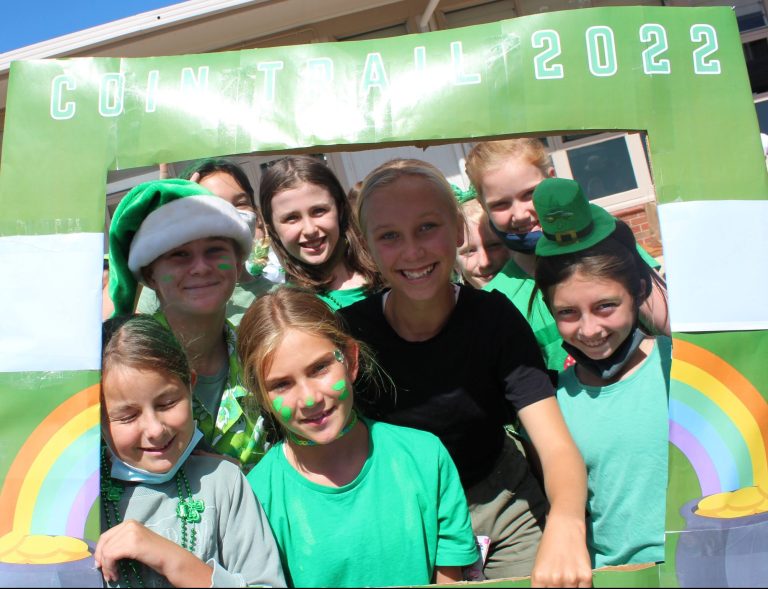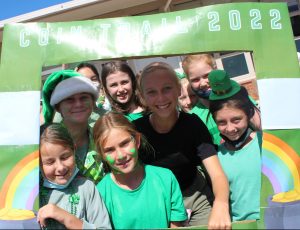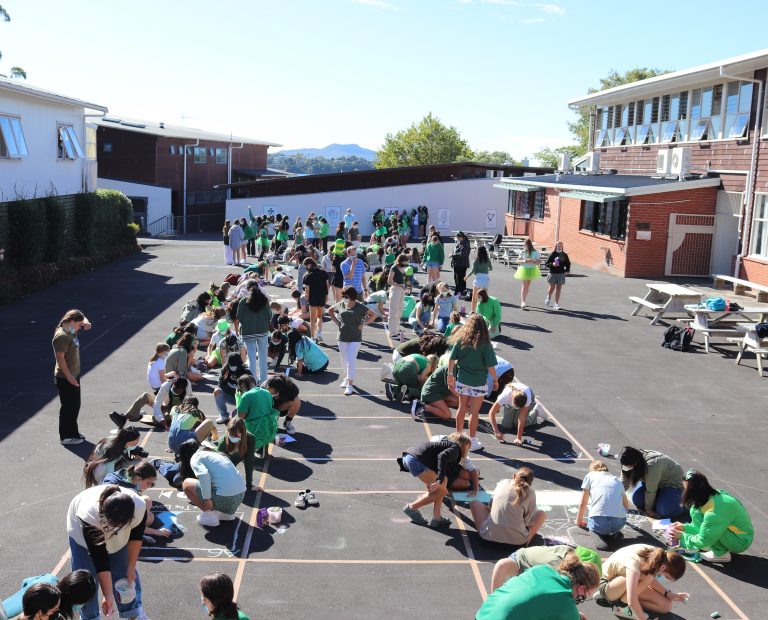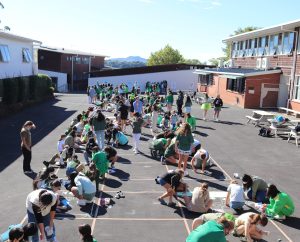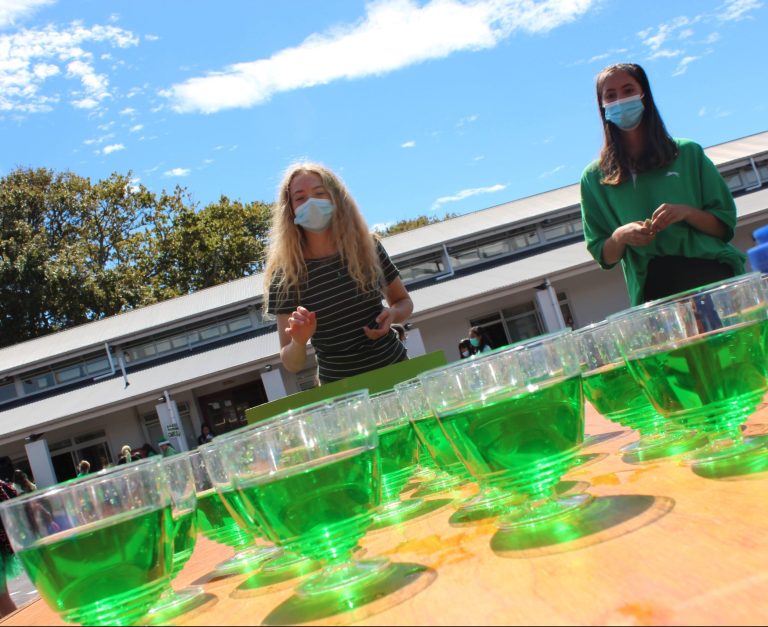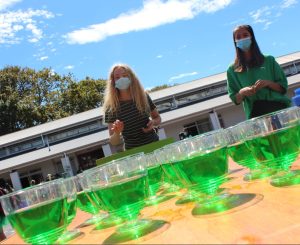 Last Thursday, we held our annual school Coin Trail event. Each year Coin Trail falls on St Patrick's day. After weeks of fundraising, the students and classes participate by dressing up in their brightest green and take part in an inter-Atawhai class chalk design competition. The girls are able to get creative and design their own square to display their total donations and illustrate our core Mercy value of Tika-Justice.
All the money raised by the students was then counted up and incorporated into the full school Coin Trail donation to Caritas NZ. This year all the money students and families have kindly donated will be providing relief to Tonga after the volcanic eruption and tsunami they faced in January.
Our St Patrick's Day celebration then continued with themed lunchtime stalls, selling treats and hosting games. The stalls proved to be a hit among the students, providing a fun time and extra profit for our donation.
Coin Trail is always a highlight of the school year for each student. We love to see the girls showing such enthusiasm and school spirit throughout the day. This year we also really appreciate the generosity and kindness everybody has shown to this important cause.  Our 2022 whole school donation was $7722.60.
The day itself was a success thanks to all who donated, and the committee and staff members that contributed or helped us to organise the event. We could not be happier with the total participation and money raised.
Thank you again for standing in solidarity with Tonga.
Analise Collis and Janice Sutjiadi, Heads of Arts and Culture