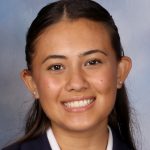 ProCare, a leading healthcare provider, is pleased to announce new members to its Youth Advisory Group (YAG).
A big congratulations to Skyler Anderson, Year 12.
The 11 young people who make up the group provide guidance to ProCare, based on lived experience, to help improve health outcomes for children and young people across Tāmaki Makaurau. The group also helps guide implementation of ProCare's Population Health Strategy.
The ProCare YAG initially started in 2020 as a pilot and has since been implemented permanently. The group will act as ambassadors for young Aucklanders by meeting regularly to provide insight into how young people think and feel about life in New Zealand, with a particular focus on how they like to interact with primary care and mental health services.
You can find the full blog post here https://www.procare.co.nz/news/2022/procare-announces-new-members-to-youth-advisory-group/