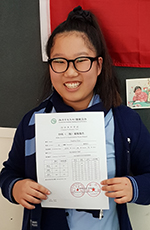 Sophie Choi, a Year 10 student studying Mandarin at Carmel entered the Chinese Proficiency Exam (also known as the HSK exam) offered by the Confucius Institute earlier this term. The Confucius Institute is a public educational organisation affiliated with the Ministry of Education of China, whose stated aim is to promote Chinese language and culture. Sophie prepared for the exam and sat it in her own time. She opted to sit the Level 2 exam which requires candidates to be familiar with at least 300 Chinese words. She performed really well, achieving close to full marks in the exam. She is Carmel's first student to sit the HSK examination in Chinese and we hope more students will opt to give it a go. Well done, Sophie.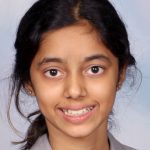 Nadia Braganza, Year 9, played in the Auckland Girls Chess championship on Friday and won the joint 1st prize in the under 14 category as well as being the winner in the Open section (i.e. across the under 14, under 16 and under 18 categories). She played 6 games (won 4 and drew 2). There were around 150 girls who took part in the competition.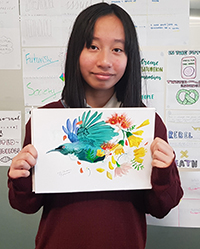 Jillian Aquino, Year 9, came 2nd in the Pop-Up Globe 'Taking Flight' national art competition for the theatre's new ceiling.  Her entry had to depict a New Zealand native bird in flight. The specially designed and engineered canvas ceiling will be installed in time for the theatre's winter festival in July 2019, featuring a gorgeous 'heavens' design surrounded by NZ native birds flying up towards the sky. Jillian won a $100 ticket voucher.