Over the course of the Auckland L4 lockdown we held a Creative Arts Culture competition for students who are passionate about the creative arts to explore the themes of identity, culture or family/community. We received an overwhelming amount of outstanding submissions which made our decisions very difficult. We are pleased to announce that the following students submitted the top three works of art and will therefore be receiving prizes.
Below are their respective entries and a summary of their piece and how it relates to the theme.
We would like to thank all the students who submitted artwork, for their hard work and for sharing their talent. The outstanding and creative entries will also be published on the Carmel Connected website HERE. 
1st place – Maia O'Callaghan, Year 10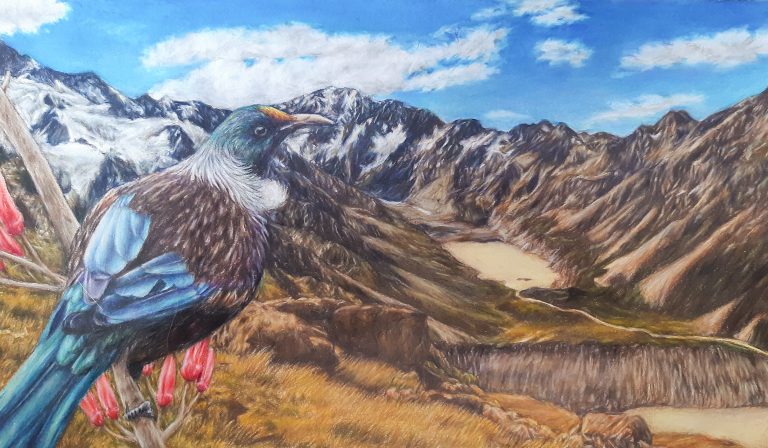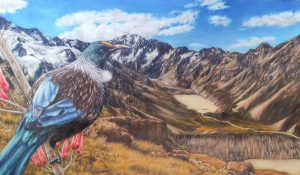 In New Zealand, we have a lot of beautiful nature, and I think that the nature that surrounds me is a part of my identity. I love New Zealand's beautiful birds and I enjoy travelling New Zealand with my family to see the unique wildlife.  This coloured pencil drawing shows a tui perched on a flax branch with Mt Cook in the background. It took about 2 weeks and around 40-50 hours of work. 
2nd place –  Sindy Feng, Year 13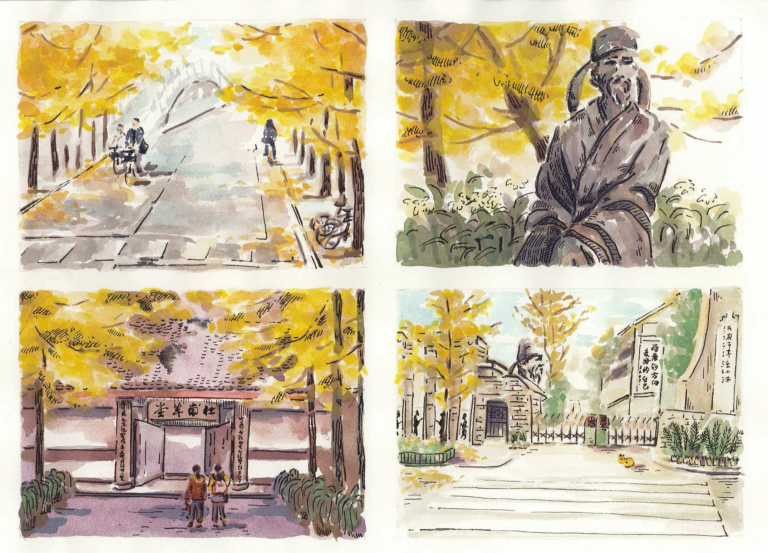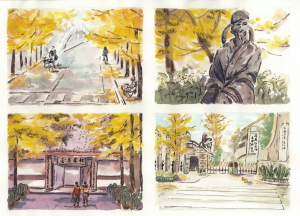 Ginkgo trees fill up a big part of my childhood memory. Every day I would walk across the streets with Ginkgo trees on both sides from home to school and back, sometimes with my grandparents, and sometimes with my friends. This was one of the happiest times in my life. Especially in autumn, when the sun shines onto the golden leaves, I felt contented and pure joy. I've been missing them after coming to NZ.  Every autumn, I think of the passionate colour which makes me cherish where I come from more.
3rd place – Joanna Duszczyk, Year 9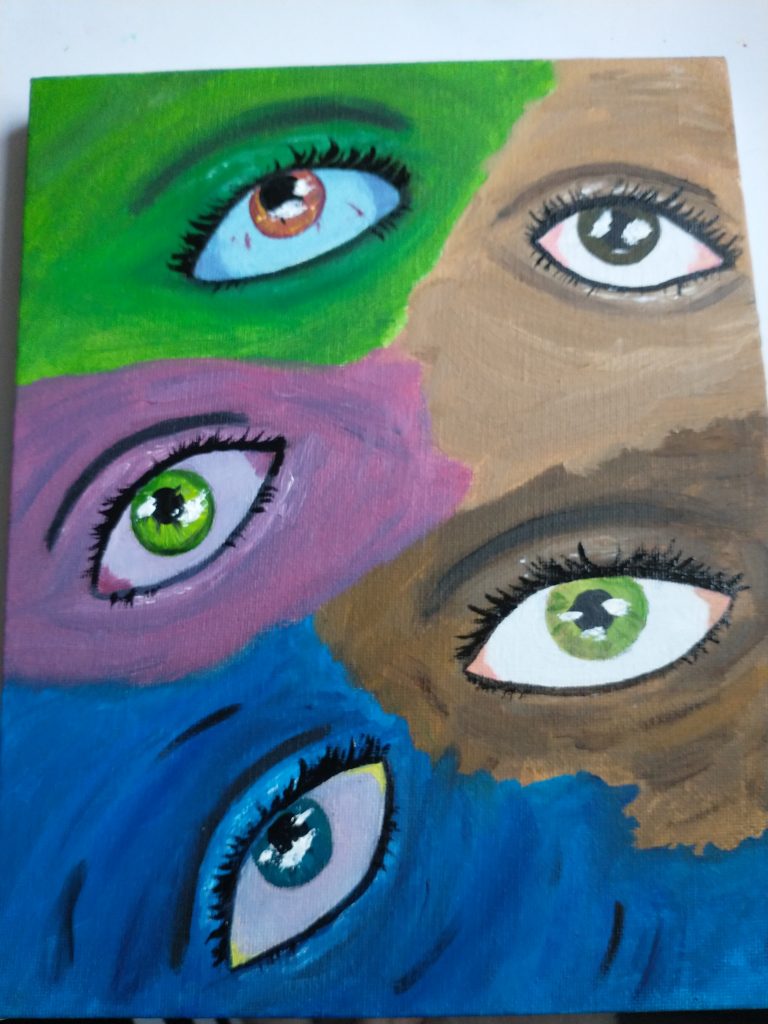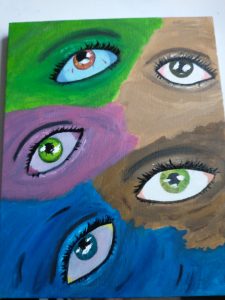 I believe that eyes are the window to the soul. In our souls, we keep everything dear to us. The different colours show that everyone has different souls, identities, cultures and things they love.