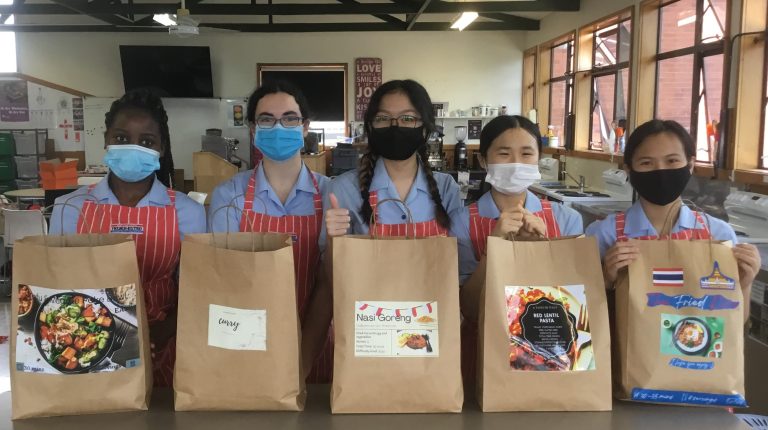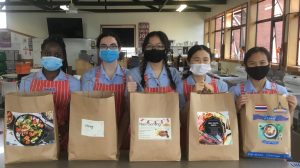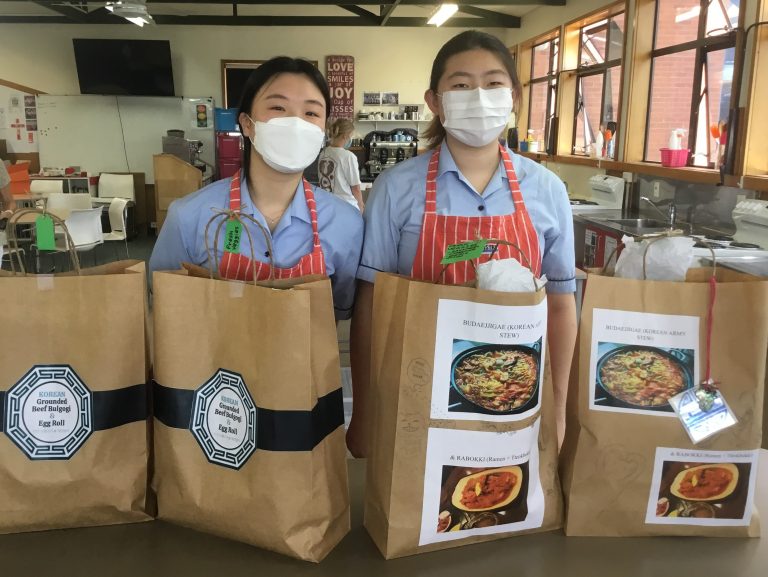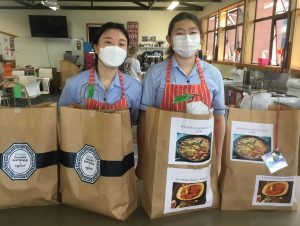 Despite lockdown, the Year 11 Food Technology class continued to develop a shelf stable meal kit for a family of 4 or 5 who are receiving help from De Paul House. The kits are inspired by ingredients commonly donated to the food bank – think about all those tins of tuna and baked beans that are donated during the food drives we have at school. How do you mix it up and keep your meals interesting? This is the challenge the girls faced!
Some of them decided to showcase their own culture, introducing new flavours and techniques; while others focused on coming up with new ways of using typical ingredients, or providing yummy recipes for those items people may not have used before, like tins of brown lentils.
From Korean bulgogi beef to red lentil pasta, we had a wide range of tastes and ages catered for. So on Monday morning, those who could make it, were able to come into school to assemble their meal kits. This was a lot of fun and great for the girls to see all their hard work come to fruition. The kits were delivered on Monday afternoon and gratefully received by De Paul House staff who promptly started delivering them to the families.
Here is what was on the menu:
• Tofu and Veggie Poke Bowl by Lavender Irankunda
• Coconut Lentil Curry by Kate Sluyter
• Nasi Goreng by Ariadne Gunawan
• Red Lentil Pasta by Valerie Widjaja
• Thai Fried Rice by Alyza So
• Korean Grounded Beef Bulgogi & Egg Roll by Anna Cho
• Budaejjigae & Rabokki by Serene Suh