A heartfelt plea from the management of De Paul House: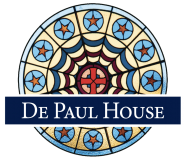 Dear Staff and Pupils
COVID 19 Level 3 lockdown extended
Further to the announcement on 18 October Auckland is now facing another 2 weeks at level 3 lockdown. During lockdown we have continued to work at housing families. We have rehoused 5 families to their own home and continue to offer places for vulnerable families in our transitional housing. Our biggest project in this time has been the furnishing, after significant shipping delays, of 11 brand new two-bedroom apartments. Last week saw the final family move in. One of the children on entering the apartment excitedly said to their mother, "Look Mum we even have a
heater!" This was more exciting than having their own bedroom.
We are now in preparation to take over management of a further 10 houses ranging from one-bedroom to five-bedroom in Northcote. These are being refurbished by the Catholic Diocese of Auckland. Our challenge is to fit them out to be fully self-contained in kitchen, bathroom and bedroom.
We are short $10,000 to be able to finish the fit out. So, we are putting the call out to our wonderful team of followers and supporters to ask if you can support our appeal for funds to finish the fit out.
Once fully tenanted up to 10 homeless families, 20 adults and 36 children will be rehoused into comfortable, warm homes. This brings the total units that De Paul House is managing to 56.
Our account for online payments is BNZ 02-0278-0059429-02. Or arrange a credit card payment by calling 09 480 5959 or via our website or follow this link:
https://www.depaulhouse.org.nz/donations/
Please ref : housing and your Donor number 018996
We would greatly appreciate any help you can extend to ensure De Paul House can continue to be a strong support to homeless and vulnerable families, especially in these challenging times. All funds received will be used to directly support families in need.
Sincerely
Jan Rutledge
General Manager