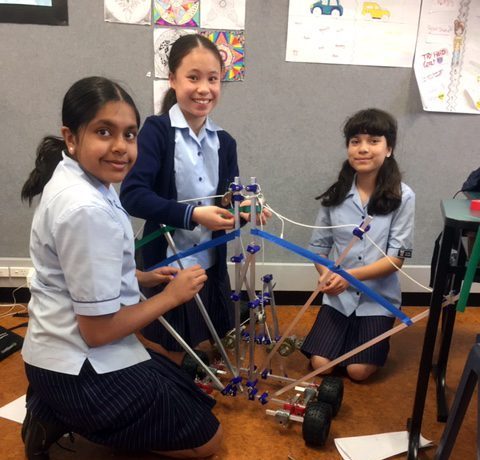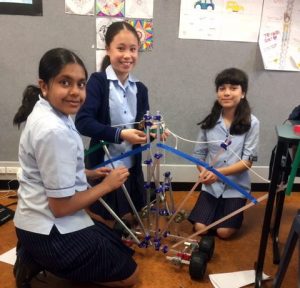 E-pro 8 2020 was amazing. A group of ready students gathered together every Wednesday lunchtime for three weeks, working to build a robotic creature masterpiece. We were firstly separated into numerous groups, ranging from two to four people, and were given the task of creating a moving creature out of the materials supplied. We had poles, wheels, spinning devices, screws, bolts and more, all of which I, at first, had absolutely no faith would transform. 
After a good, long thinking session, we set to work. All of a sudden awesome creatures were blossoming around the room. Imagination was out of control from that point on. Just when we thought we were finished, a problem would come up. It took a lot of perseverance and patience, but in the end all of our creations were exceptional. There was everything from bees to elephants!
The next step was to create a page, basically bragging about how great your invention was and what the features were. The results are being analysed as we speak, but all of the girls did amazingly regardless of the places. For those looking for something fun to do, I think it's safe to say that E-pro 8 might be just the thing you're looking for. All of the lunchtimes and catch up periods were worth it, because in the end, we all had the satisfaction of knowing we had created something brilliant!
Imogen O'Rourke, Year 8