Last night, our Year 8 students dazzled their parents and whanau with their incredible talents and dedication at the Eco Fashion Show.  This memorable event marked the culmination of three months of hard work, creativity and collaboration, as students designed and crafted their own eco-friendly garments.  The show not only showcased their fashion sense, but also highlighted the vital importance of sustainable choices in the world of fashion.
The journey to this memorable evening began with an educational exploration of the environmental and social impacts of fast fashion.  Our Year 8 students delved into the complexities of the fashion industry, gaining an understanding of how our clothing choices can significantly affect the environment and the lives of those working in garment manufacturing.
Armed with knowledge and fueled by passion, our students embarked on a journey.  They dedicated hours to researching sustainable materials, developing sewing techniques, and brainstorming innovative design ideas for entries in four categories – Book Theme, Red Carpet, Sci-Fi and Wearable Art.
As the models walked down the runway, it was impossible not to be captivated by the creativity and skill that had gone into each piece.  From upcycled clothes to repurposed sheets, the diversity of sustainable fashion was on full display. 
The entries were judged by Liz Walker, Deputy Principal and keen sewer and knitter, and Kushlagh Thompson, who has a background in technology design.  Their task was challenging, as the level of talent and perseverance displayed by our students was truly impressive. 
Here are the winners for each category:
Book Theme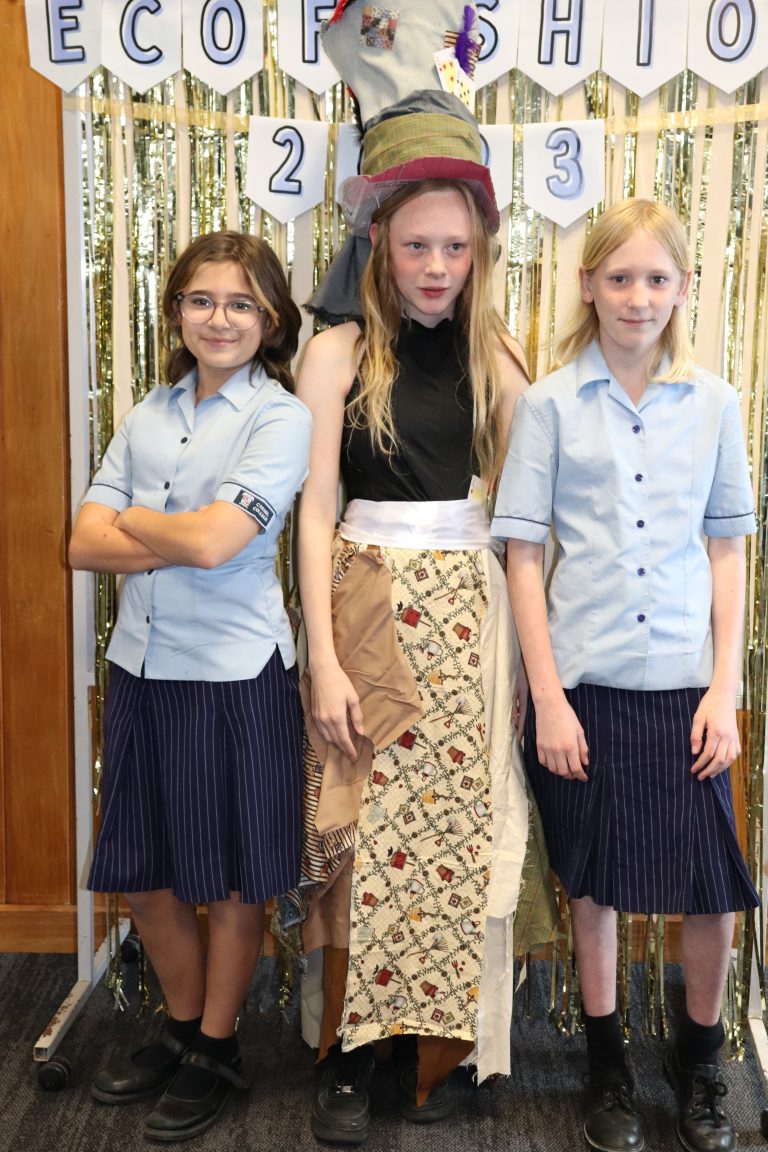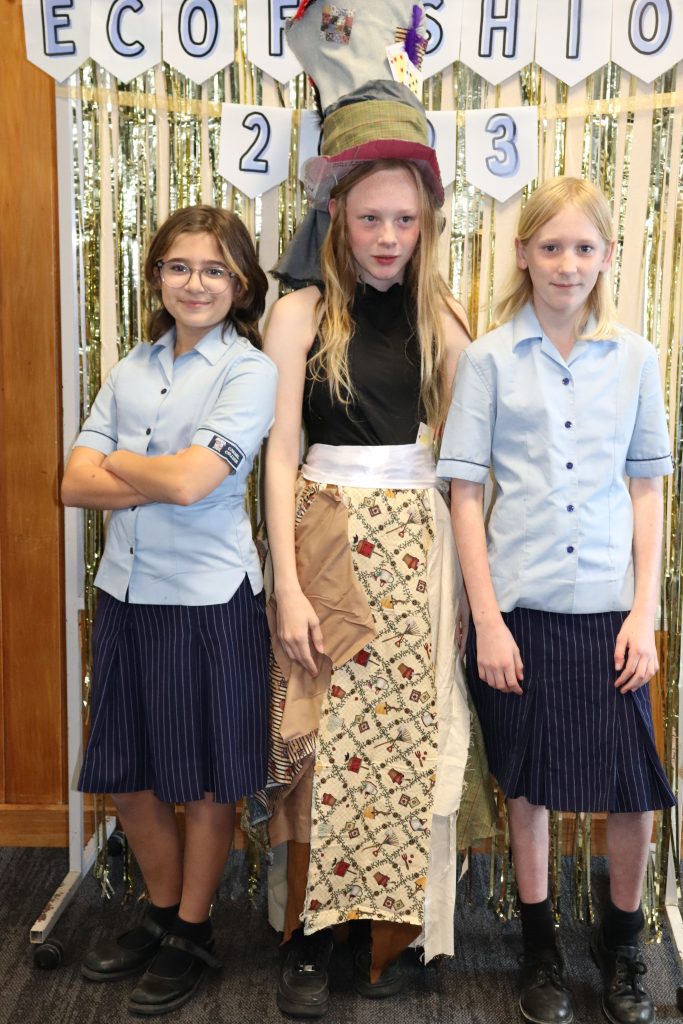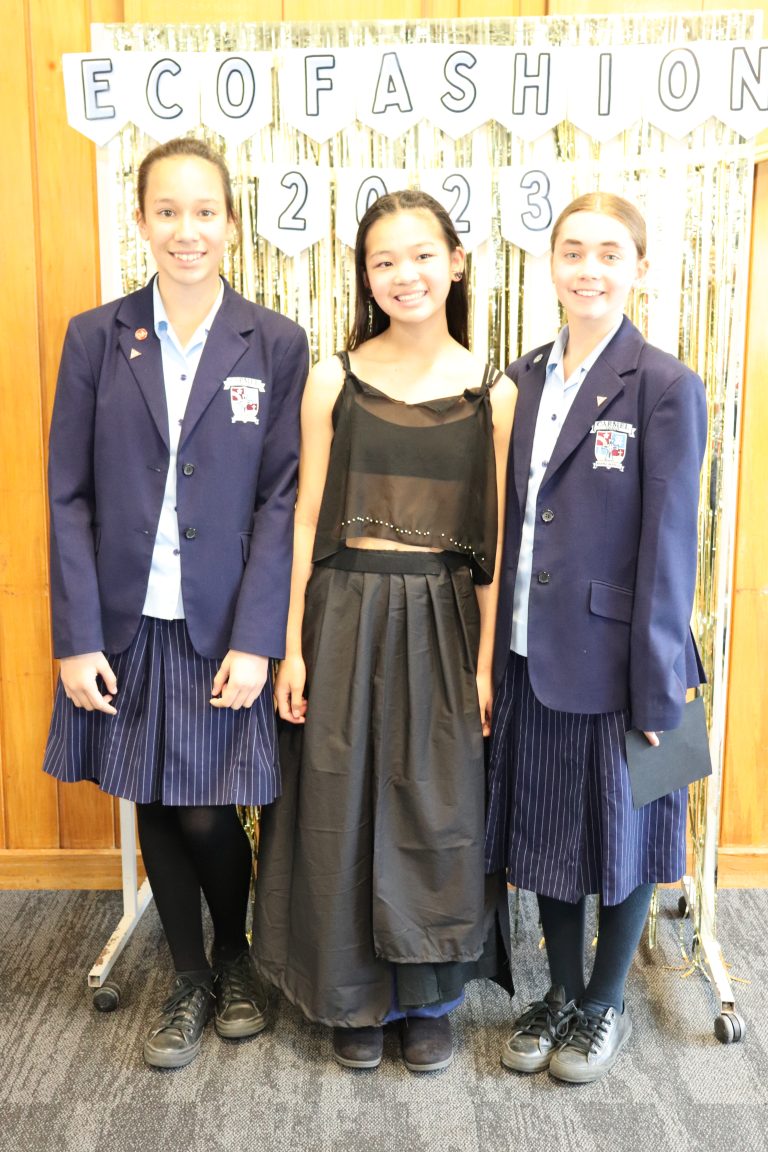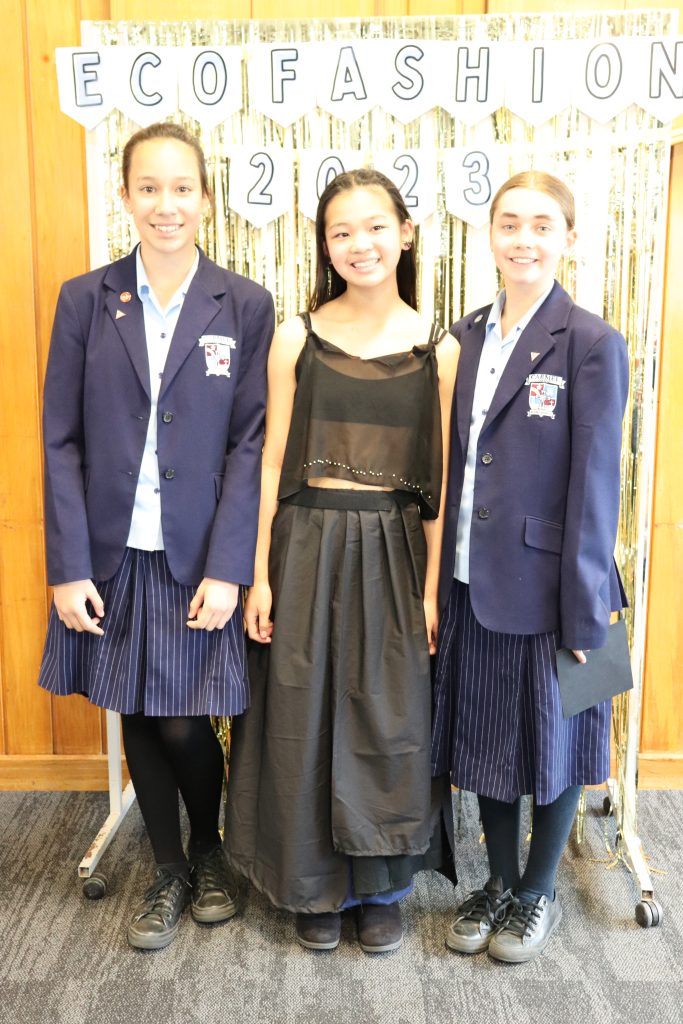 1st Place – Group 6 'Mad Hatter' – Milla Cameron, Scarlett Taylor, Alma Leal Diez and Isabella Brodie

2nd Place – Group 5 'Charlotte' – Emily Chong, Amelia Devlin and Elyse Llewellin
Red Carpet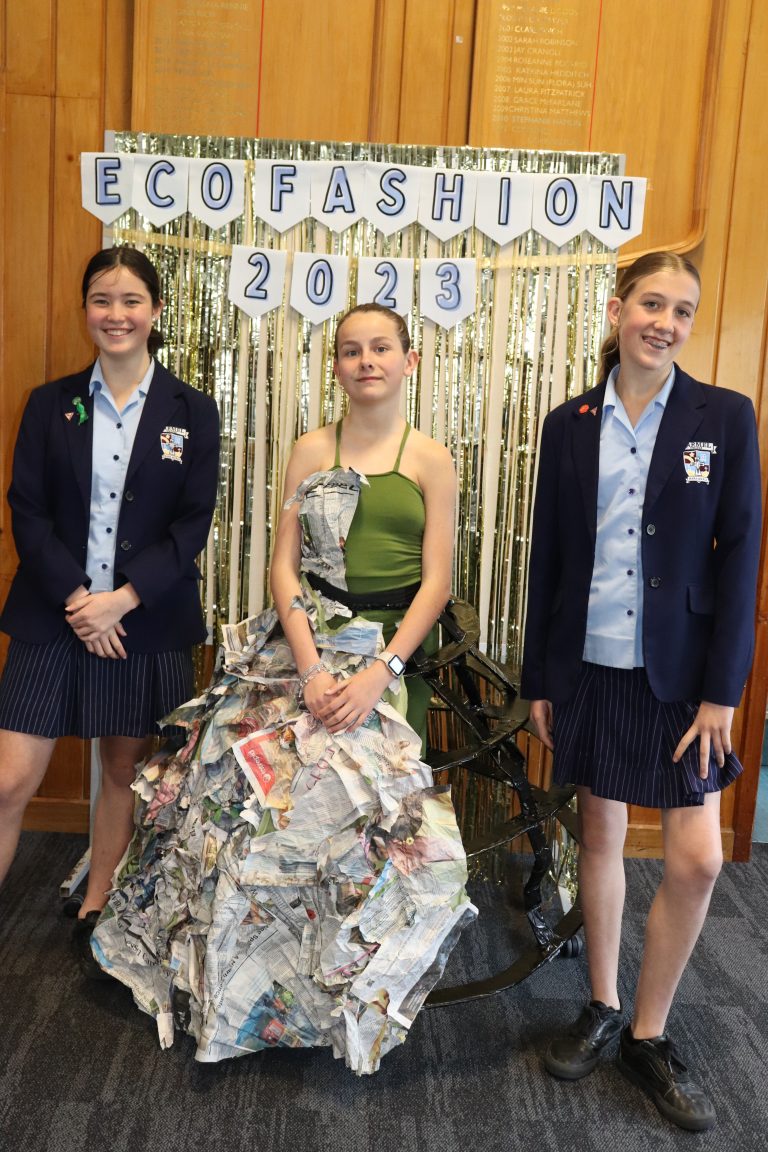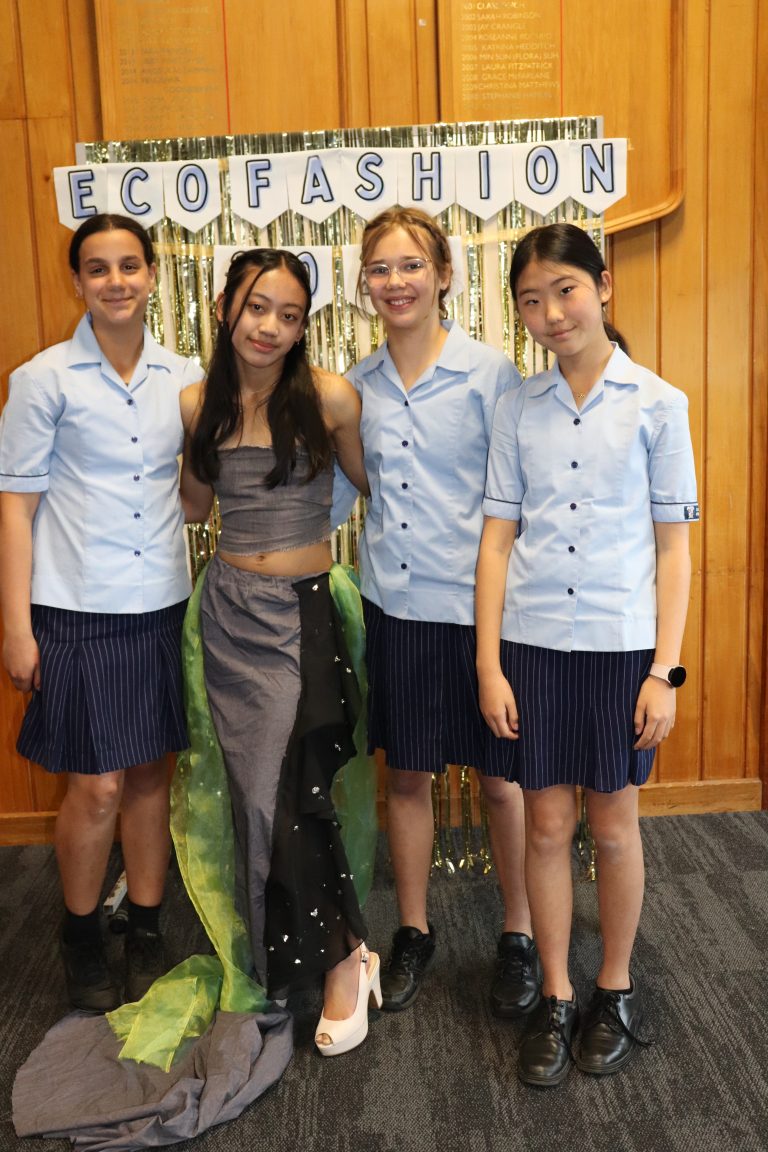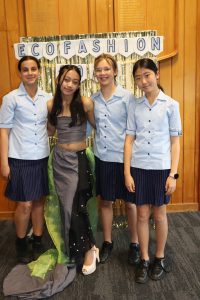 1st Place  – Group 10 – 'Revolution' – Katie George, Chloe Barrett and Elliott Hou

2nd Place – Group 2 – 'Antarctican Sunset' – India Burke, Gia Castro, Haerin Yoo and Ece Dalgic
Sci-Fi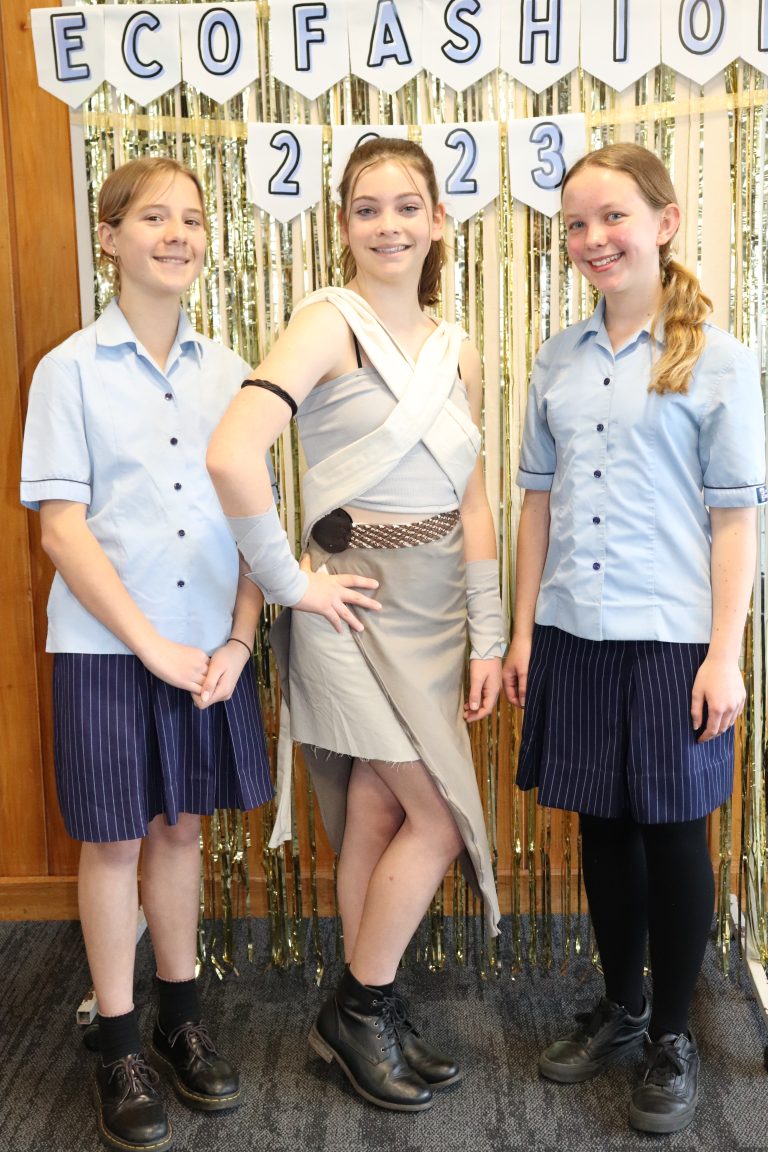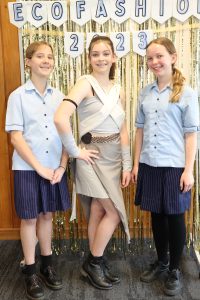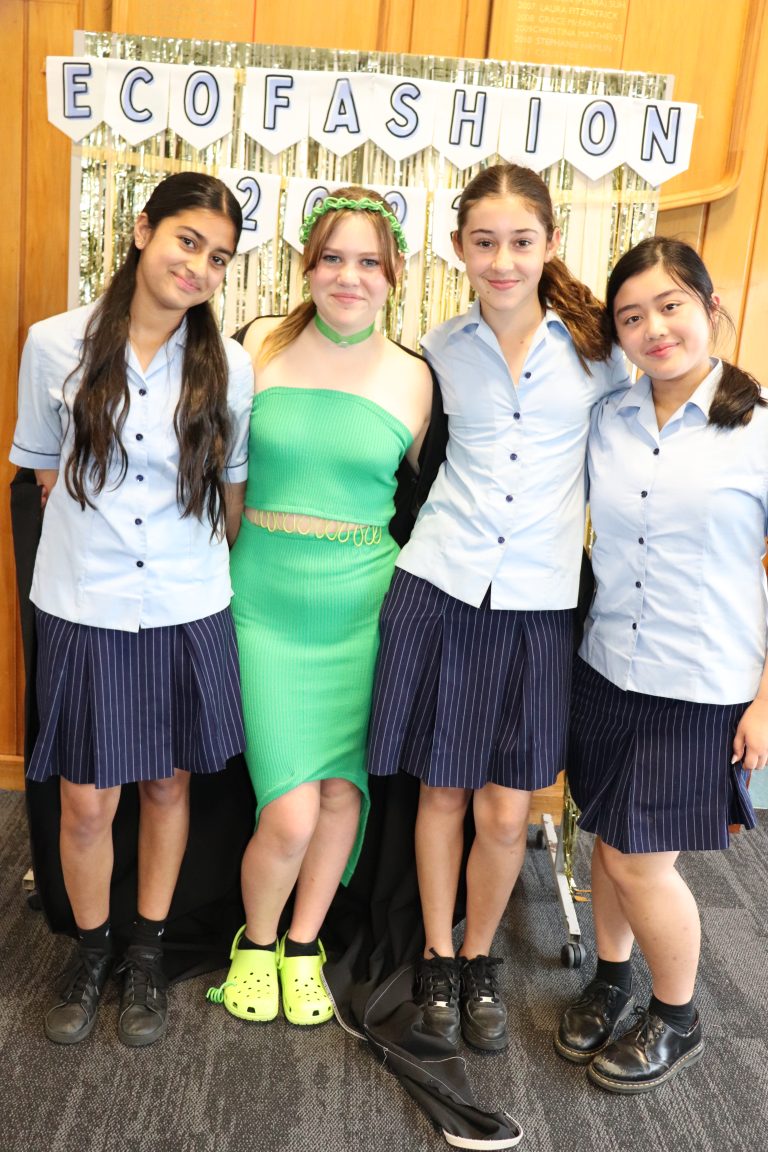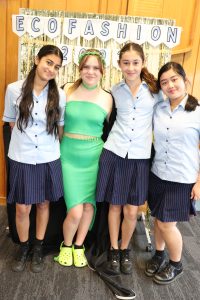 1st Place – Group 6 – 'Waaka Rangi' – Ashley Smith, Piper Harrison and Chiara Albrecht

2nd Place – Group 8 – 'The Alien Queen' – Violet Behrent, Mia Williams, Shreya Maherchandani and Carla Manlutac
Wearable Art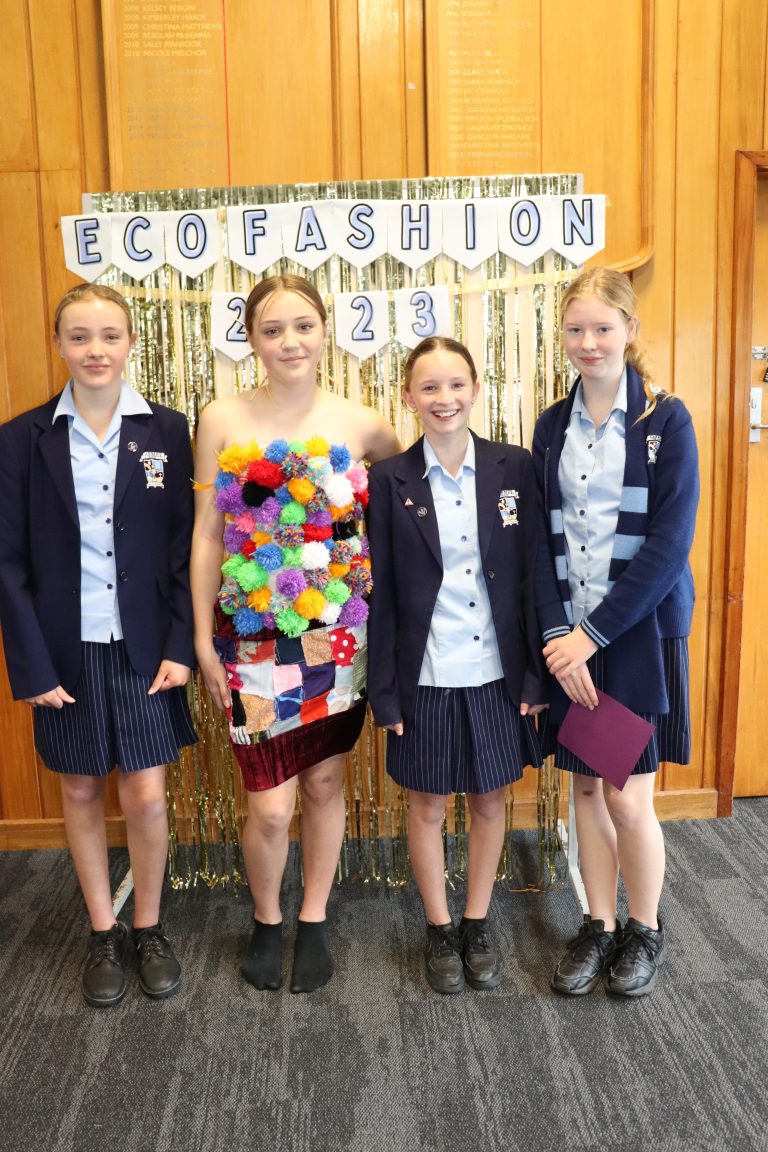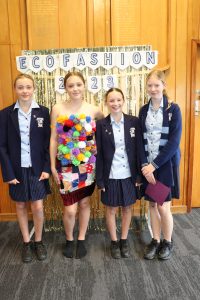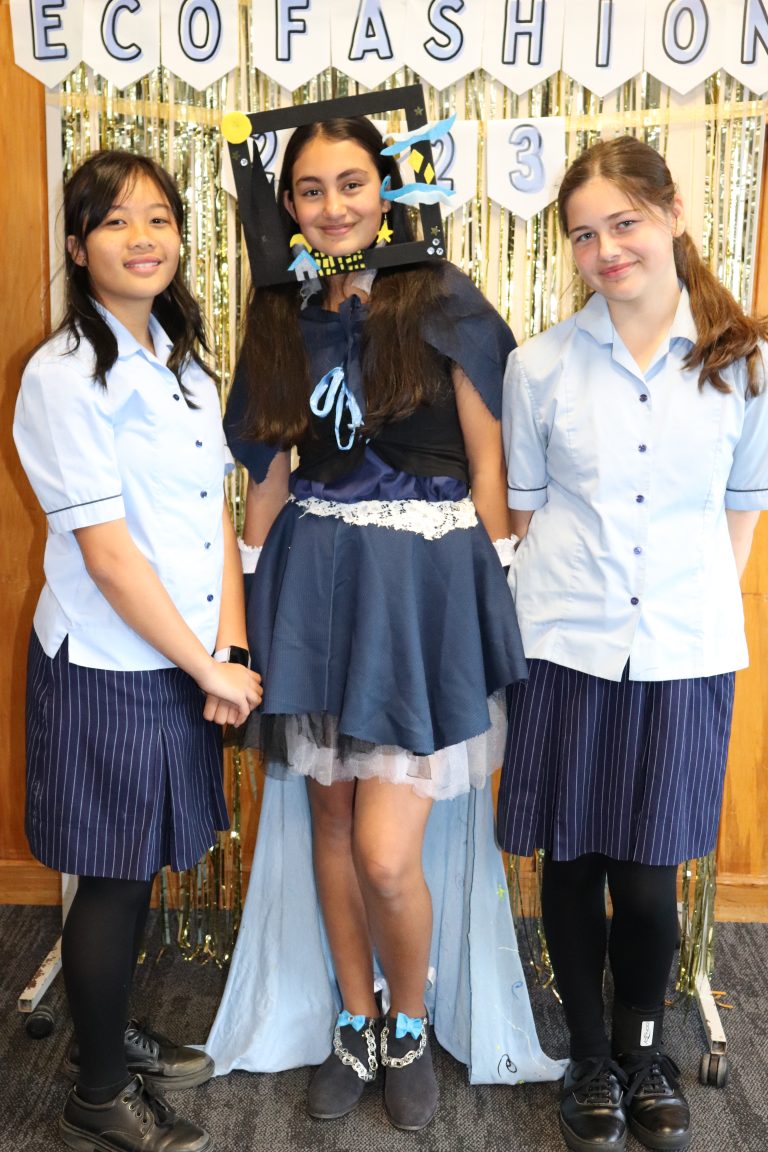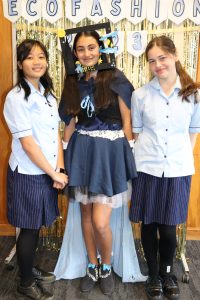 1st Place –  Group 6 'The Admirable Art Teacher' – Delilah Drew Ross, Pearl Glasgow, Sophie Spence and Elizabeth Cameron

2nd Place – Group 7 – 'The Starry Sight' – Shanel Digges, Trisha Agustin and Liela Patterson
The overall winners were Group 10 in the Red Carpet category.