Tena koutou katoa. Nga mihi nui atawhai.
When Fr. Marchellino asked a group of Carmel Old Girls about what was their best memory of their days at the college, the unanimous response was Carmel Day!!
And, from the enthusiastic cheers, clapping and shouts of encouragement all afternoon last Friday, these memories will be continued on through many more generations of Old Girls.
We started the day with our first, post-Lockdown whole school Mass. Our liturgical ceremony finished with the awarding of the annual Carmel Day awards, singing Happy Birthday to Sr Monica who was celebrating her 91st birthday with us and a very stirring rendition of 'Shout to the Lord'.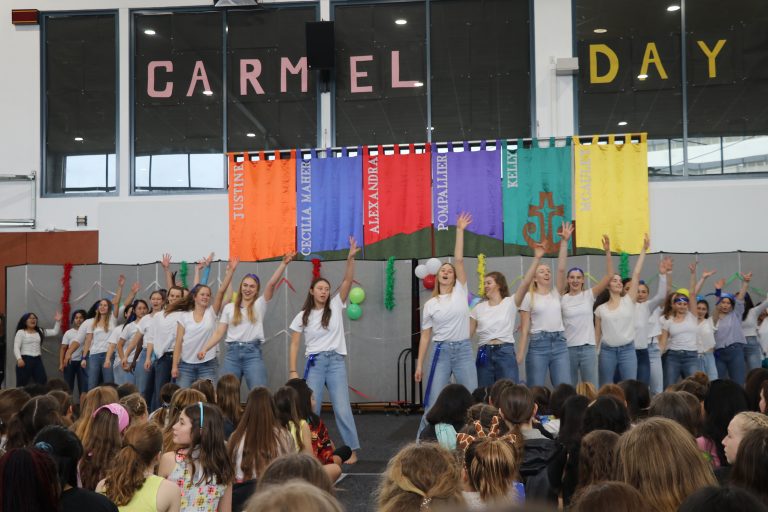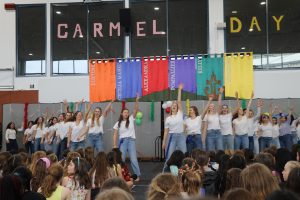 There was a break for final rehearsals and then we all gathered again in the gym which had now been transformed into a concert venue. This involved each House performing their much rehearsed dance routines before a panel of 'celebrity' judges, with fanciful costuming and makeup and teachers coerced into making good natured fools of themselves. Mr Bassett's badly applied make up was a show stopper as was Mr Hawtrey's voluminous skirt and wig.
This day is a real community building activity. The weeks of pre-concert rehearsals builds connections through all the year levels and enables so many of our multi-talented students to choreograph a large group of students and teachers into a cohesive dance routine.
And, from a totally unbiased point of view, the teachers' attempts at a range of TikTok dances was a highlight of the day.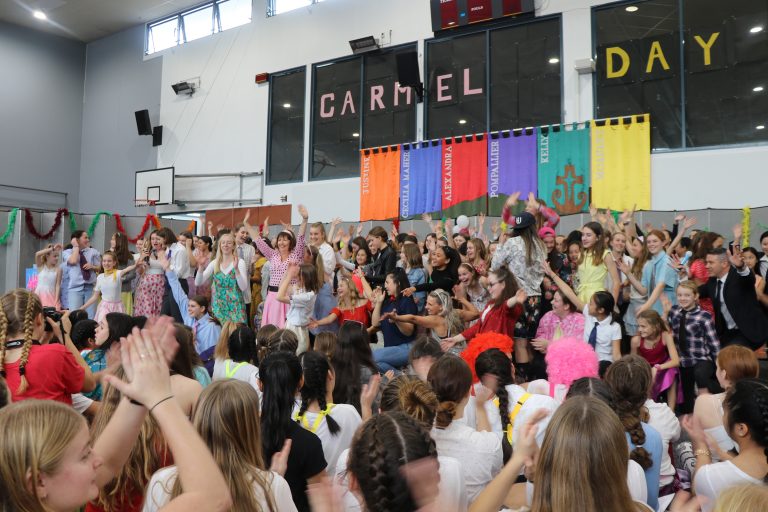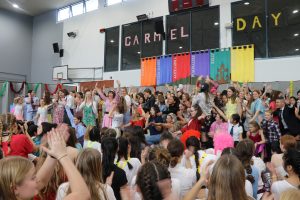 So, as this day of celebration leads us towards the end of this unusually long term and into a well-deserved term break, I want to sincerely thank all of our students and staff for the way they have responded to this term's unprecedented interruptions. We continue to support all our learners, especially those who are struggling, as we all adjust to this new normal.
Remember to be kind to yourselves and each other during the term break. Enjoy.
(Photography courtesy of Emma Spence)