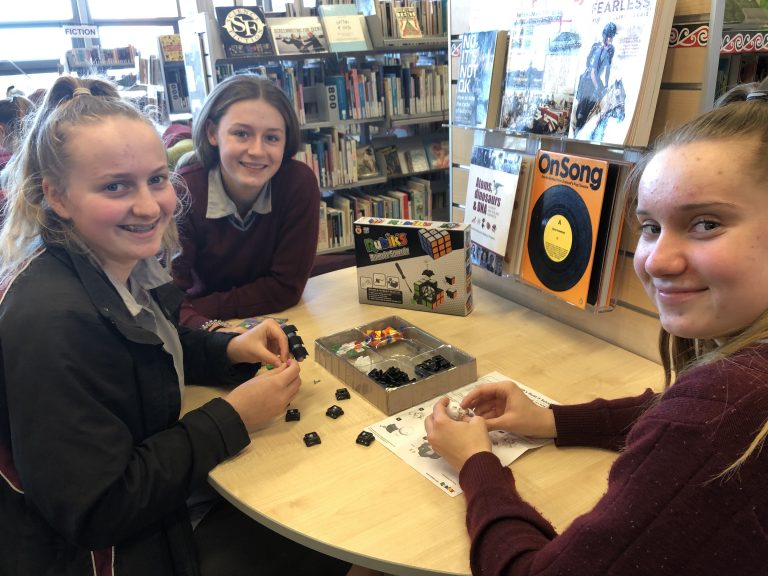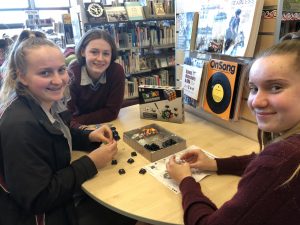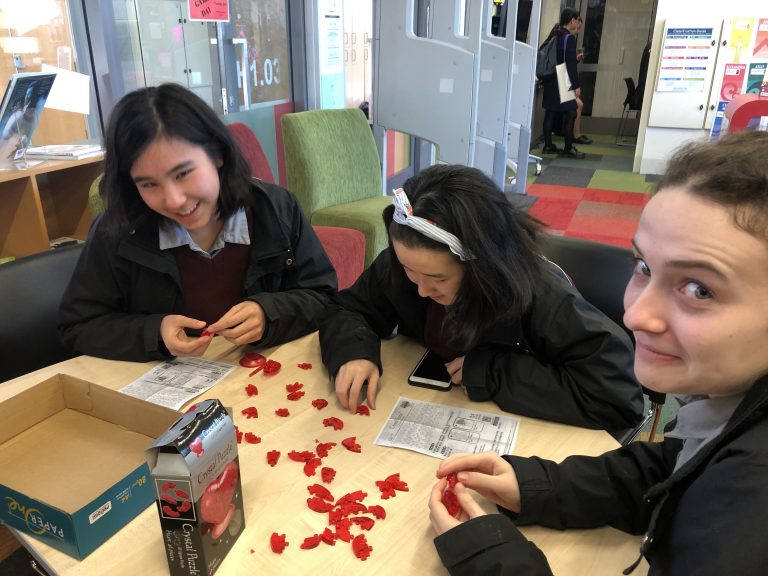 Tuesday was the first of three weeks of Games Days in the Library at lunch.
Students chose from a number of activities and puzzles including:
Chess; Cards; Dominoes; Bananagrams; Rummy-O; Cats' cradle string games; making Rubik's Cubes; constructing toy cars; jigsaw or crystal 3-D puzzles.
The atmosphere was inclusive and fun. Our Head Librarians, students and teachers joined younger students to help them learn new games, follow written instructions and master tools.
Those who came will be back to join in again next Tuesday. Come and join them.
Thanks to all those who helped run this event and those who made it a success through their participation.