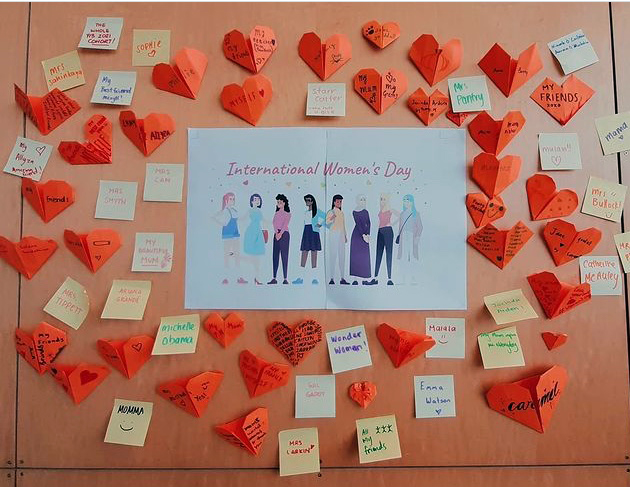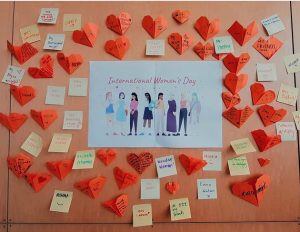 March 8th was International Womens' Day; a day that celebrates all the inspirational women in our lives and raises awareness for the equality of women. Zonta Club along with the Head Librarians decided to embrace this day with a range of activities in the Library. 
It was amazing to see a number of girls come along and write down the name of women they found inspirational or empowering. This was done with either post it notes or origami hearts. There was also a book display with a range of strong females. 
As young women, we believe it is very important to reflect on the women who have impacted us positively and to educate others on how they are able to create positive change for all women.
This day was important to recognise all the wonderful women in our lives. It's important to celebrate women through innovation, sport, education, the art's, healthcare and indeed all workspaces. Through this, women can thrive, be more visible and develop women empowerment worldwide.
The theme for International Women's day 2021 was 'Choose to Challenge.' This reminds us that we can all choose to challenge and call-out gender bias and inequality. We can all seek out and celebrate women's achievements. Collectively we can all help create an inclusive world. 
From challenge comes change, so let's all choose to challenge!
Come to the library to check out both the origami and post-it wall and the book display! You can also check out @zontaatcarmel for our #ChooseToChallenge collage!
Charlotte Pipes and Charisse Carlos, ZONTA Leaders, Year 13