KBB Music Festival
The Carmel College Orchestra recently performed at the KBB Music Festival.  Last year this festival didn't take place due to Covid, so it was really exciting to take part and share the pieces we have been learning this year.  We played 3 pieces: Egmont Overture, Slavonic Dance and Smooth.  The standard of musicianship was stunning and it was inspiring to hear the other schools perform.  We'd like to thank our Musical Director, Beverley Brockelbank and also the musicians from the APO Orchestra who have mentored us this year.  View the video of our performance HERE.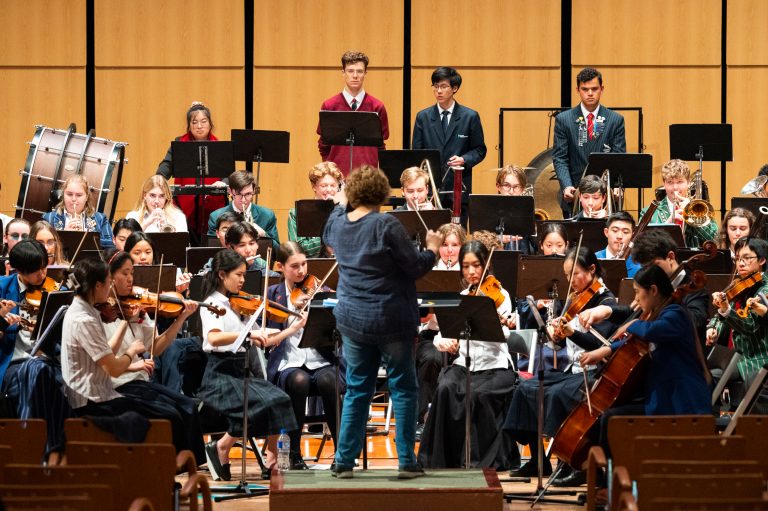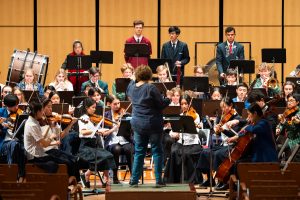 KBB Honours Symphony Orchestra
On Friday, 13 August I participated in the KBB Honours Symphony Orchestra which took place at the Holy Trinity Cathedral in Parnell.  The Honours Orchestra and Jazz Band perform as part of the KBB Music Festival to an audience of family, friends and the general public.  This part of the festival brings together students from participating schools across Auckland. To be the only student from Carmel College was a privilege and it was a really enjoyable experience.  We played Jupiter from Holst's The Planets, and we also played Take the A Train by Ellington/Strayhorn with the KBB Honours Jazz Band.
Annabel O'Rourke, Year 12