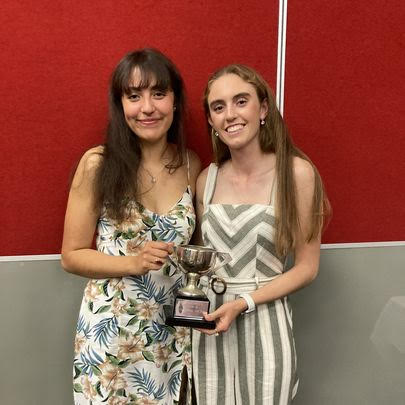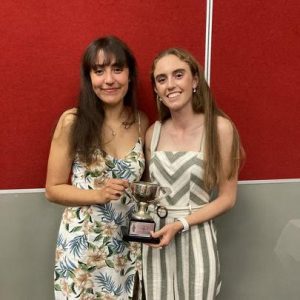 Caitlyn Beckett, Year 13, pictured here on the right, has achieved great success as a lifeguard this season.
Caitlyn's club surf boat rowing team achieved Bronze for the U19 women's New Zealand surf boat champs.
Caitlyn was nominated by the club to attend the SLSNR Youth Development Camp which took place over the April school holidays at Motutapu Island. The Camp is designed to target young lifeguards who are enthusiastic about the values associated with surf club life and focuses on personal and leadership development.
And at the Orewa Surf Life Saving Awards evening recently, Caitlyn was awarded the U19 Lifesaver of the Year along with a scholarship for being one of the top 12 lifeguards who volunteered in excess of 50 hours service to patrolling during the surf season.
Following this achievement, Caitlyn was also nominated for the U19 Lifesaver of the year for the Northern Region Awards which takes place in June.
We congratulate her on her service, leadership and athletic success as a Surf Lifeguard this year.