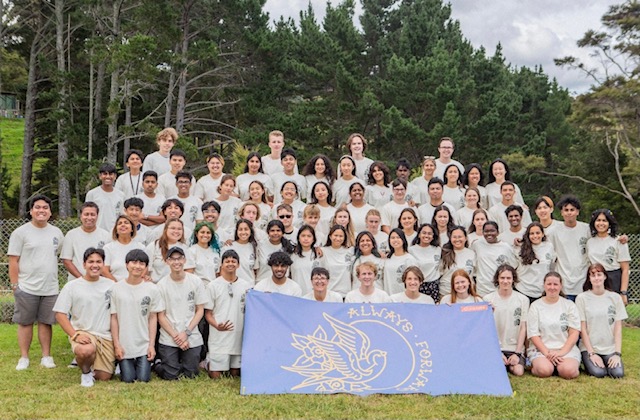 In the last week of January, around 20 girls from Carmel between Years 8 to 13 attended St Joseph's Lifeteen Summer Camp.
The theme of this year's camp was 'Always Forward', which made it a fitting way to start the year after a very abnormal last few years. St Joseph's Lifeteen Camp was a thrilling week of fun, prayer and praise for many teens during the summer holidays. From the moment that we arrived at Sonshine Ranch we were welcomed with infectious enthusiasm and kindness by the Summer Missionaries, which was felt throughout our time there. A strong sense of community and familiarity was created as the campers were from Carmel and other high schools across Auckland. Through the daily masses, adoration, praise and worship, and proclaim sessions, we were encouraged to engage with our faith in a new way. Hearing the experiences and wisdom of Priests and members of the parish was truly inspiring and supported us in strengthening our relationship with God. 
We truly connected as a group as we laughed, cried and prayed together. We pushed ourselves out of our comfort zones as we did activities such as the flying fox, mega swing, water slide and trust-bonding activities. We all took away life lessons and new friends from St Joseph's Lifeteen Camp!
We are so grateful for this opportunity which would not have been possible without the dedicated Core team, Priests, members of the parish, and Summer Missionaries who devoted their time and passion into creating such a memorable experience.
Reanna Misquitta, Shana Singh-Anderson & Olivia Martin, Year 13