I have created a handbag for my Year 13 Materials project and to fundraise for the Well Foundation's Diagnostic Breast Screening project. The bag is being auctioned and all funds from this auction will go towards this amazing cause.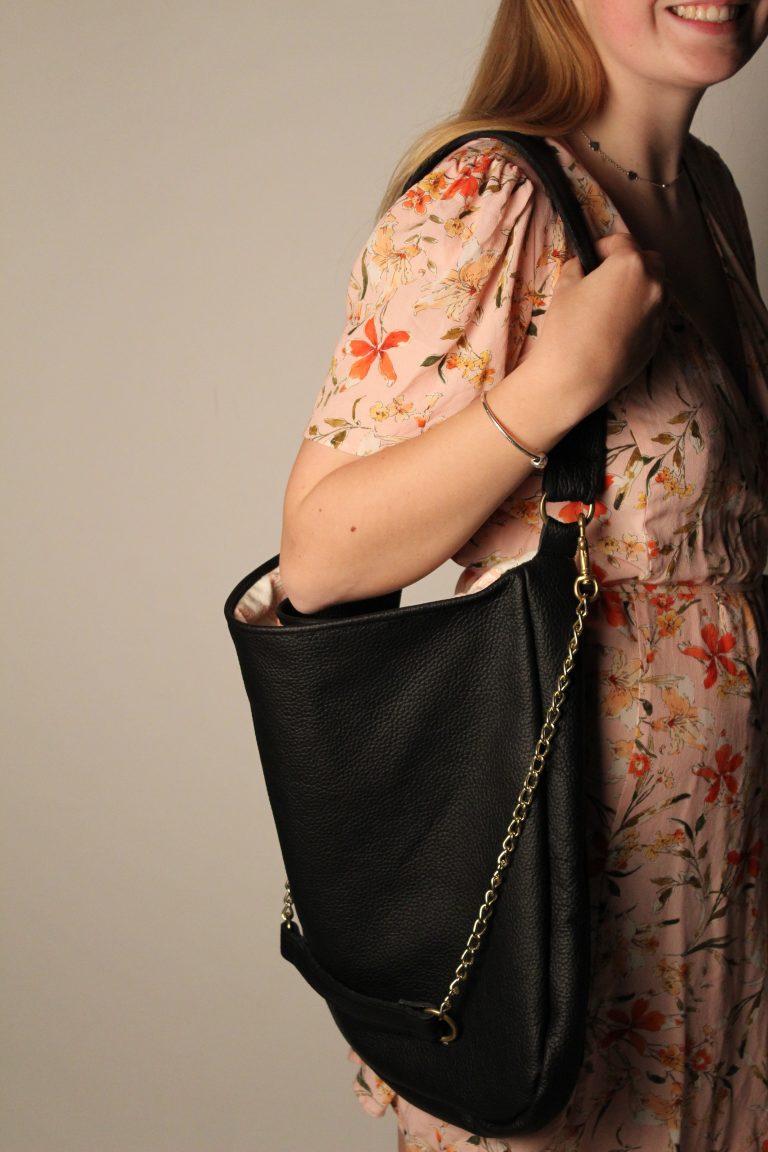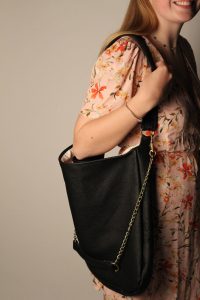 This unique black leather handbag is one of a kind. It has been made with sustainably sourced leather and features gold hardware, chain detail and an exclusive hemp cotton lining. The handbag itself is a stylish tote bag, perfect for everyday use. It can fit a laptop, drink bottle and other necessary items such as wallet and keys, without sacrificing its aesthetic. It features an internal zip pocket, a detachable coin purse, two different strap styles, and a detachable interior purse. I hand designed the blossom pattern for the interior lining, which has been commercially screen printed by Hemp Tech. The finished piece measures 41cm wide by 38cm high.
Also included in the auction package is an $80 voucher from Mae Shoes and a $100 voucher from cravehome.
Click HERE to go to the auction
The auction closes at 11:45am on Thursday the 24th of October. Please save the date and make sure to keep an eye on the bidding to ensure you don't miss out on the chance to secure this gorgeous bag and support an amazing charity. Let me know if you have any questions – 2507@carmel.school.nz
Immense thanks to Hemp Tech and the Well Foundation for their support of my fundraising project.
To find out more about my project, head to https://averysbag.blogspot.com/?m=1 '
Avery Turner, Year 13