Music
The Music Department encourages students to widen their horizons by learning a musical instrument or training their voice. The discipline, team spirit and pleasure both given and received are obvious benefits from being involved in musical activities.
Carmel's musicians are able to take their skills beyond the music lesson and meet together in all manner of music groups from choirs to orchestras and chamber, jazz and barbershop groups to rock bands. The standard of performance achieved by pupils here is evidence enough that this work is invaluable both educationally and socially.
To register online for Music Tuition in 2022 please click HERE.
Music Groups
Click below to find out more about each group:
During 2021
Despite a disrupted year the Carmel College Music Department has been busy.  In Term 1 the Orchestra, Senior Choir and Carmini had a weekend rehearsal to prepare for Stations of the Cross.  This was a great opportunity for us to connect with our Rosmini brothers and learn the music for Stations.  We had a shared lunch and Mr Child and Dr Wang (Rosmini) bought all the students pizza!  Our choirs also had a weekend workshop to prepare for the Big Sing.  These extra rehearsals really allow everyone to learn their parts thoroughly and to work on their listening and ensemble skills.
Term 2 saw both choirs perform at the Big Sing.  This year the Senior Choir was awarded a "Commended" award.  The standard of singing at these competitions is extremely high so it was good to receive some recognition for all the hard work.  This year the choirs were accompanied on two of their pieces by Year 12 student, Madeleine Xiao.  The Senior Choir was also accompanied by Year 13 student, Ally Basa (drums) and Mr Child (bass) for the song, "Mr Sandman".
During Term 2, the Carmel Orchestra spent two weekends attending workshops with members of the APO.  This was another great opportunity to develop ensemble and instrumental skills.  The works were run as sectionals with a specialist from the APO, then later the orchestra was taken through rehearsals with guest conductors, David Kay and James Jin.  These sessions really helped the orchestra fine tune their repertoire.  Thankfully, the orchestra managed to perform their pieces at the KBB Music Festival which was 7 days before we went into lockdown!
During the May Music Month the music department hosted a lunchtime concert and introduced our new group, RxC, the new Carmel and Rosmini rock band.  Term 2 also saw Madeleine Xiao and her Chamber group, Red Hedgehog progress through to the regional rounds of the NZCT Chamber contest.  They received a Highly Commended award.  You can see our 2021 performances via the QR code below: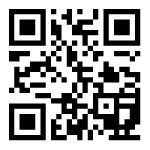 Times Like These – Lockdown Project, Carmel College Music 2021
During 2020
Madeleine Xiao, Year 11, passed her LTCL Level 6 Diploma in Music Performance (Piano) with Distinction; this is a huge achievement.  Well done.
Year 10 students once again won awards for song writing, writing songs for the Hookline Singalong Competition.
Highly Commended: 'Time Of My Life' by Tamsin Dales, Emalie Vea, Sophie Wu and Angela Nehoa
Highly Commended: 'Take Me Back' by Aaliyah Teahan, Chloe Procter and Tamsin McAsey.
The Carmel Liturgy Band Lockdown Project
After being inspired by the many lockdown music videos that kept popping up on my social media feed, I contacted the girls in the liturgy band to see if they were keen to put one together.
This is the result of about 12 days' work using Logic Pro, Screen flow, hours of editing and many google hangout messages back and forth. During lockdown both teachers and students have had to literally change the way they teach and learn instantly, this was a huge learning curve for me but the hard work was worth it. Enjoy!
During 2019
The Music Department had a busy year with much happening.
Year 10 Music students entered songs into the nationwide competition 'Hookline and Singalong'.
Kelly Mayes won a lyric award and a Distinction for her song 'Make Memories'.
Altanya Suparman, Madeleine Xiao, Lindsay Lagasca achieved a top 5 award for their song 'Aotearoa Our Greatest Legend'.
Sophie Choi, Amanda Yap, Annabel O'Rourke, Calista Ngadi, Janice Sutjiadi received a Distinction and an award for outstanding arrangement of their song 'Seasons'.
Madeleine Xiao, Year 10, competed in the Semi-final of the Wallace National Junior Piano competition where she placed in the top 15, which was a massive achievement. She also received a first place in the IRMT Elizabeth Long Piano Scholarship Competition.
Amanda Yap and Janice Sutjiadi came first place in the North Shore Youth Ministry 'Starlight Talent' competition.
The Senior Orchestra worked with members of the Auckland Philharmonic Orchestra as part of their 'APOPS' scheme. They workshopped their pieces in preparation for the KBB Music Festival. This hard work paid off when they gained a Bronze Award.
The Music Department put on its annual showcase. Interest in this event was high, as usual, and the Showcase had to be split across two evenings to accommodate all the performers and audience. Many different groups participated from the Junior and Senior choirs through to acappella groups, the Combined Choir, Jazz Band, NCEA Group and solo performers.