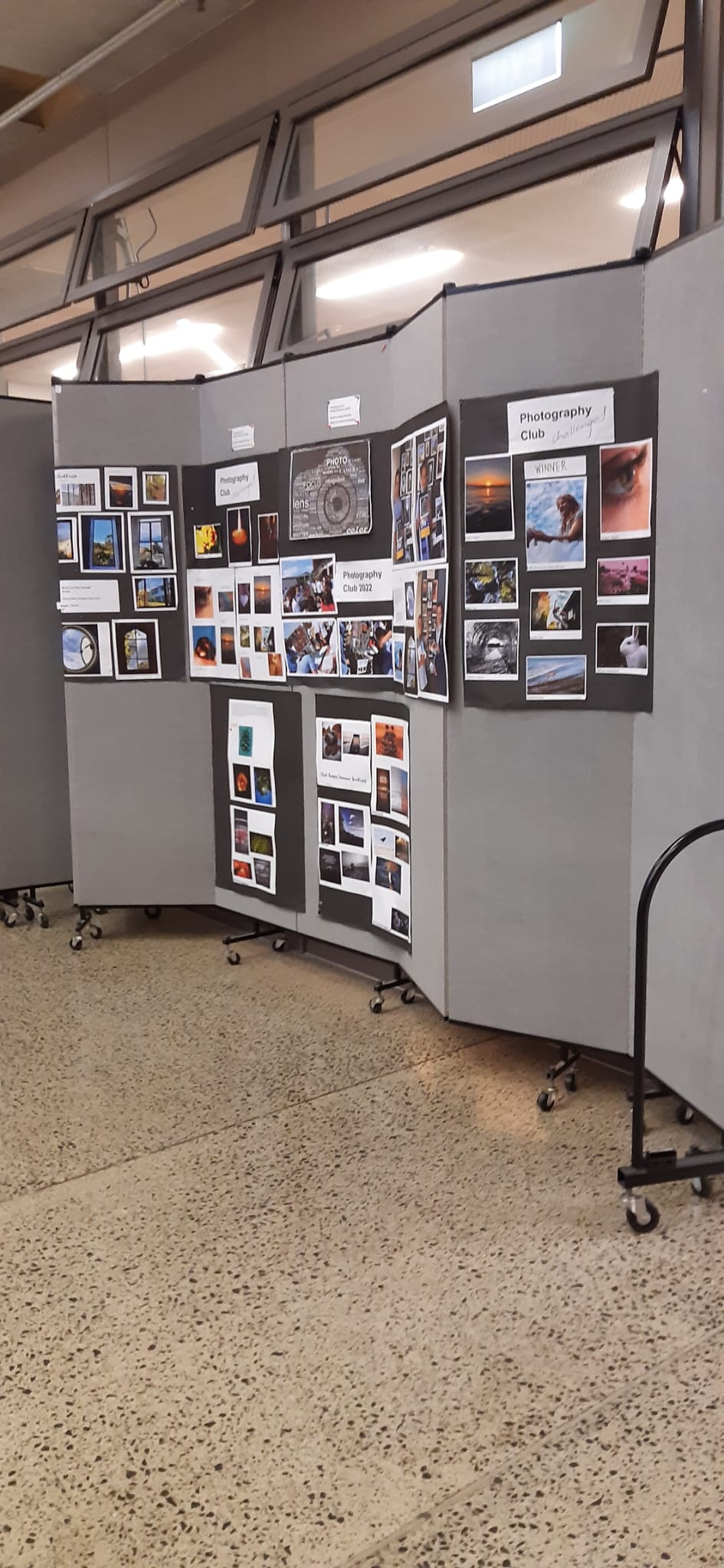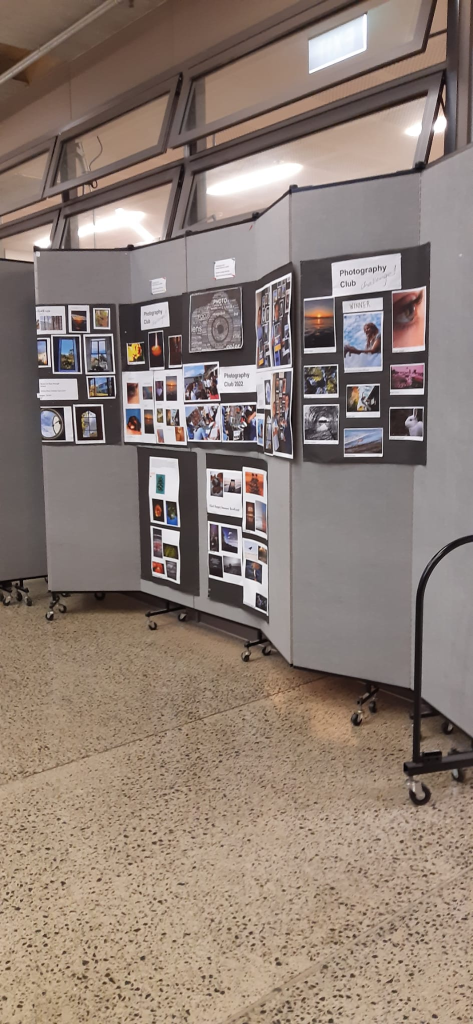 Over 30 students attended the Photography Club meeting in the art block on Tuesday, 31 May. It was a very productive and creative experience, and we did some collage activities as well. Annalise Collis also announced the upcoming Matariki competition.
The Photography Club organised a photography expo featuring photos from the club inside the atrium to commemorate our success. During the open day on 26 May, it was a great honour to welcome and present the various cultures and characteristics of art here at Carmel to prospective new students for 2023.
Visit the Atrium and take a look at our display!
Kriya D'Sa on behalf of the Photography Club