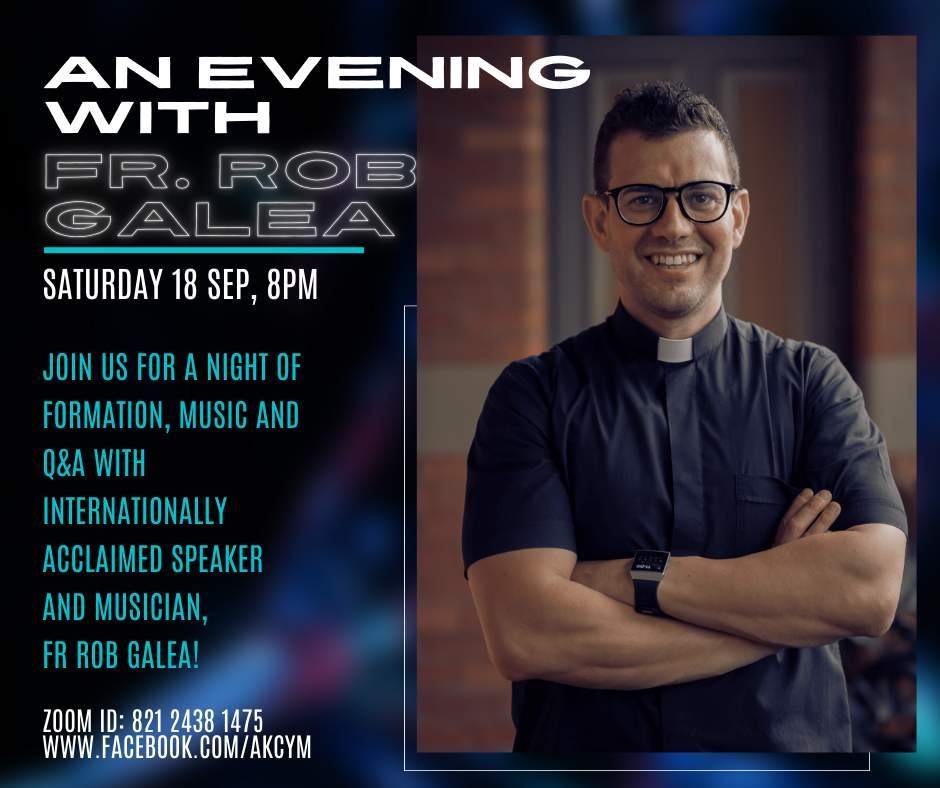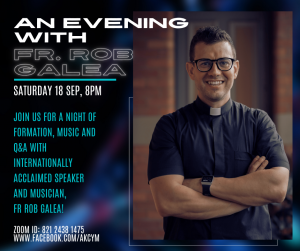 Saturday 18 September, 8pm
An Evening with Internationally Acclaimed Speaker and Musician, Fr Rob Galea!
Join us for a night of formation, music and Q&A with internationally acclaimed speaker and musician, Fr. Rob Galea! Fr. Rob will be joining us on Zoom to share practical ways that we can overcome fear and pursue our God-given potential.
https://us06web.zoom.us/j/82124381475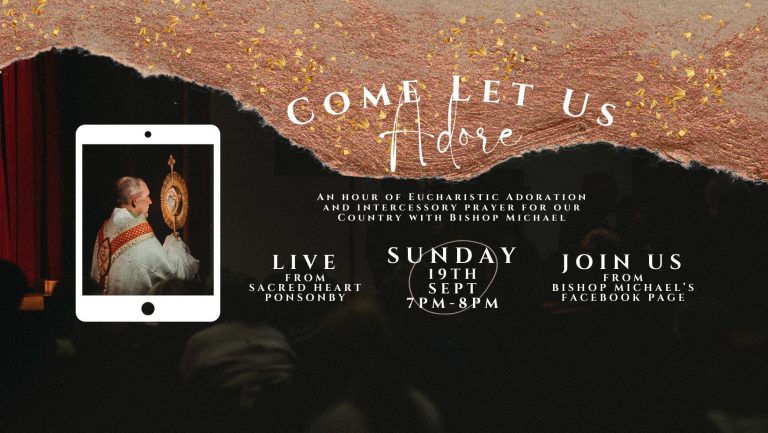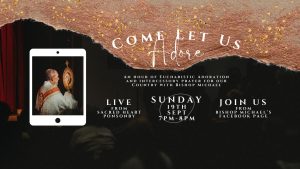 Sunday 19 September, 7pm
Come Let Us Adore: Eucharistic Adoration with Bishop Michael Gielen
In the midst of these challenging times, prayer has never been more important. Join Bishop Michael for a night of intercessory prayer for one another and our nation and we gather together around Our Lord in Eucharistic Adoration.
https://www.facebook.com/events/532739741158599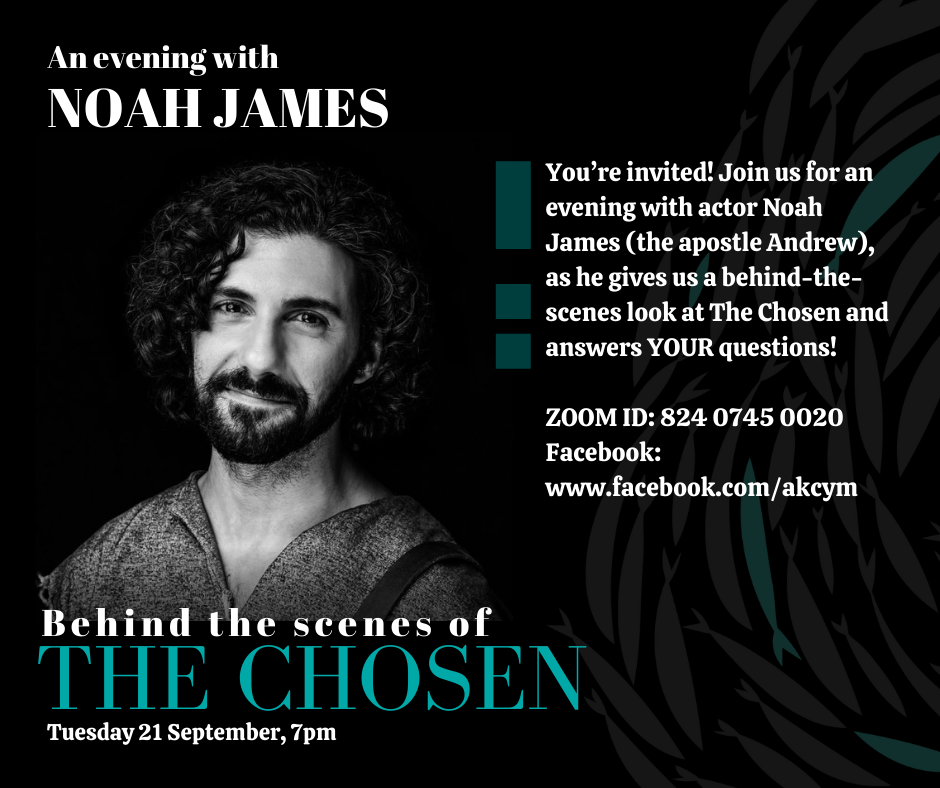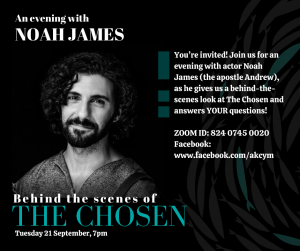 Tuesday 21 September, 7pm
Behind the Scenes of The Chosen: An Evening with Actor Noah James
From the beginning of our first COVID lockdown, many people have experienced a powerful encounter with Jesus through the TV series, The Chosen. With more than 100 million views worldwide, this series has become an international phenomenon. You're invited to join us for an incredible evening with actor Noah James, who plays the apostle Andrew, as he gives us a behind-the-scenes look at The Chosen and answers YOUR questions.
https://www.facebook.com/events/874550270119673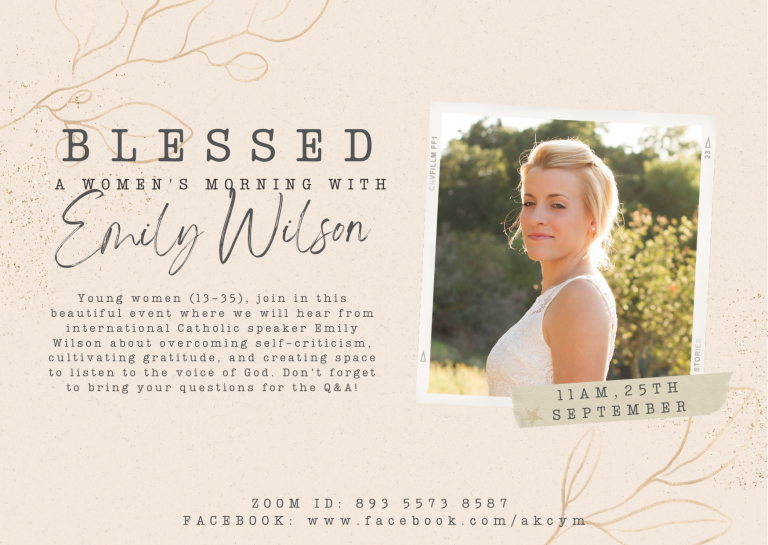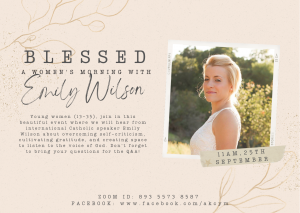 Saturday 25 September, 11am
BLESSED // A Women's Morning with Emily Wilson
Young women (13-35), join in this beautiful event where we will hear from international Catholic speaker and musician Emily Wilson! Emily will be speaking about overcoming self-criticism, cultivating gratitude, and creating space to listen to the voice of God. Make sure you put this event in your calendar, invite your friends to join in sisterhood, and bring your questions for the Q&A!
https://www.facebook.com/events/4272295096201837