Dance Event
Laetitia Tan, Year 13, and her friend Molly Dennis (pictured above) are 2 teenagers superpowered by Down Syndrome. Between them, they conceived an idea to have a dance event to celebrate World Down Syndrome Day on Sunday. This culminated with Get Down And Dance – A Celebration of Diversity, a family fun event which was held by the beach in Orewa on Sunday, 21 March 2021. It was an incredible morning, enabled through the support of guest performances, generous sponsors and the community rocking up for the party and truly reflecting the diversity of our society.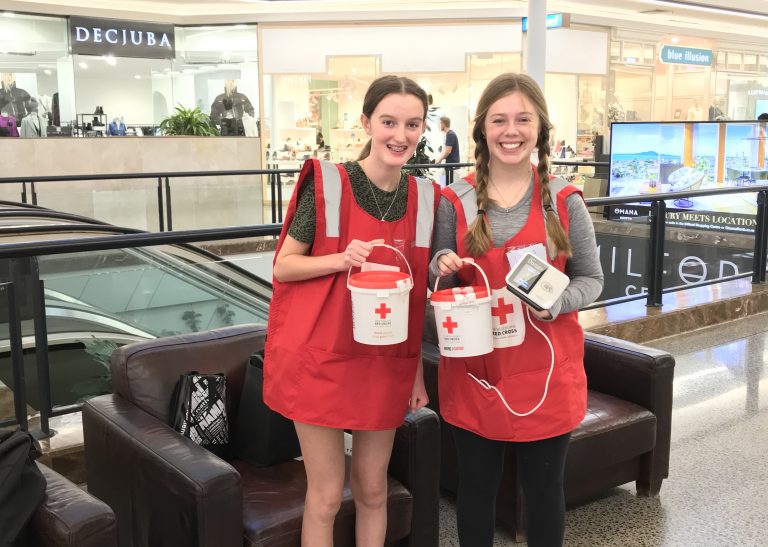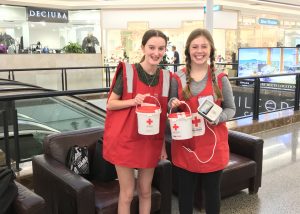 Red Cross Collection
On the 21st of March, Caitlin Brady and Layla James completed service hours by raising funds for the Red Cross Street Appeal at Milford Mall. We raised money for the 'Where the Need is Greatest' fund, which allows the Red Cross to help people who need it most during times of need and disaster. There were 20 other Carmel students collecting at Takapuna and Milford sites. We both enjoyed taking part in this collection and we are looking forward to taking part in another event like this.
Caitlin Brady, Year 12 and Layla James, Year 11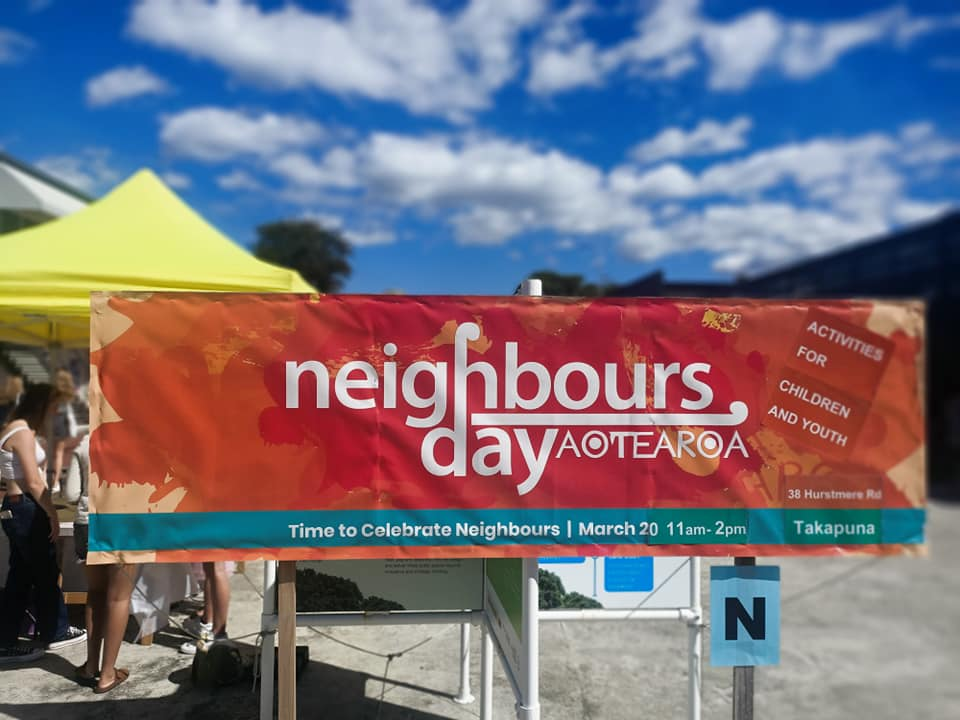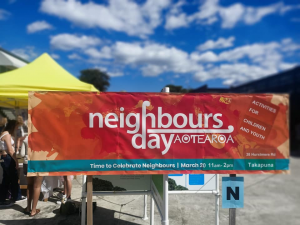 Neighbours Day 
On the 20th of March this year, Skyler Anderson, Amy O'Neill, Mary McLean and Monique Hessell from Carmel College volunteered at the annual Takapuna 'Neighbours Day'. It was an amazing experience where we all got to work with young children from the North Shore and join in activities with them.
Colouring in, scavenger hunts, face painting, badge making and seed planting were some of the many fun activities available for the kids to experience on the day. We mainly worked with the scavenger hunt and colouring in teams and it was a blast seeing the smiles on the kids faces as they participated in activities to then earn a prized lolly. Neighbours Day was a chance for families to meet their neighbours on the North Shore and converse with them. Overall the day was a valuable, fun experience and gave us an insight into working with kids. We used our teamwork and leadership skills to help make the day run as smoothly and as fun as possible. This was a great idea for service and we look forward to it next year!
Skyler Anderson, Year 11