Myself, Tatum Collins and Caitlin Collins, pictured above, completed our service on Sunday helping out at the Smale's Farm Movie night. We helped the Hospice raise money by running the Hospice BBQ with the supervision of Jenna Tuuta. We ran the stall for the day which was very busy and we made $245 in eftpos and $130 in cans so it was a good day. It was great fun and we all loved helping the Hospice team.
Mackenzie Carkeek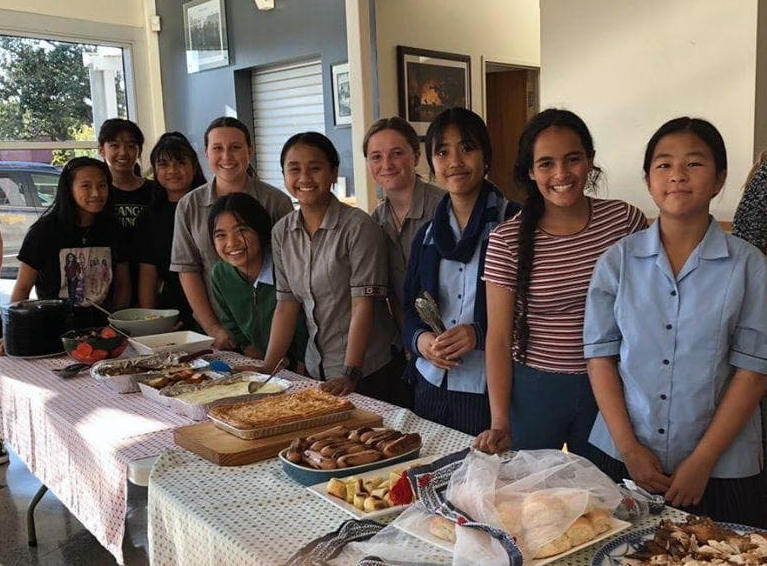 Caitlin Lister, Alyza So, Ariadne Gunawan, Odette Maglantay, Cheska Legaspi, Shana Singh-Anderson and Caelen Kwon
(pictured above left to right) all volunteer  every Friday at Eddie's Meals where they help prepare and serve food with other volunteers. The guests that we serve are usually the elderly or people that want to have a nice chat with others over dinner. We've gotten to know the other volunteers, guests and made new friends through this experience. Eddie's Meals is at 5:30 – 7:30 at Rosmini College.