Tournament Week
A huge thanks to all our amazing coaches and managers for your hard work over the Winter Tournament Week and to our Year 13's who represented Carmel for the final time – your contribution to your sport is greatly appreciated.
Our Premier Basketball girls finished with a strong performance. The girls showed real class and grit with an amazing team effort on both attack and defence finishing the Auckland Regional tournament in 3rd place. This has given them a qualification spot in the New Zealand Nationals competition in October.
A last minute dig in by the Junior Basketball team saw a 1 point win on the whistle against Baradene taking them to win the Bronze medal at the Junior Auckland Champs.
A tougher tournament for both Hockey and Netball with both teams demonstrating a high level of commitment and skills but calls just not going their way at critical times. Hockey had 2 wins and 2 losses ending their week 8th overall. Netball had 1 draw, 4 wins and 5 losses ending their week 28th out of 117 teams.
Football showed some real class and had a successful week. They had 1 draw, 4 wins and 2 losses – finishing in 10th place overall.


Judo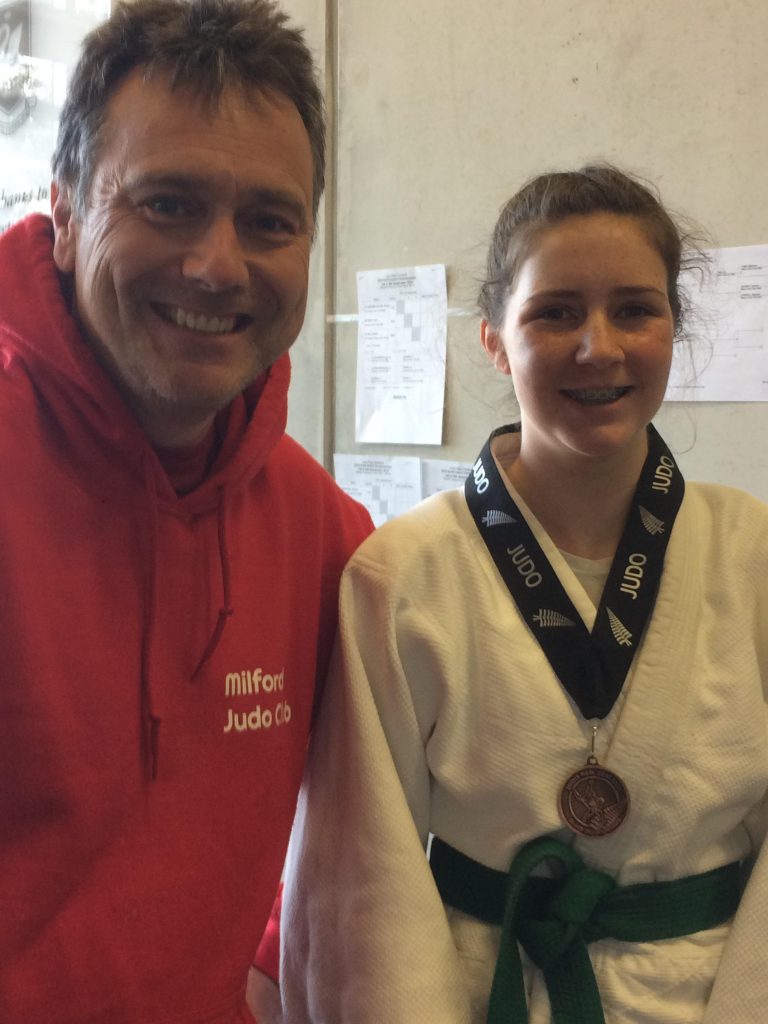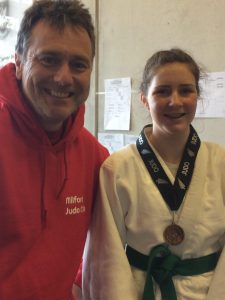 Congratulations to Ashling Shand for winning a Bronze medal at the North Island Judo Championships, Ashling is pictured here with coach, Nigel Bassett.