A big congratulations to the Carmel Equestrian Team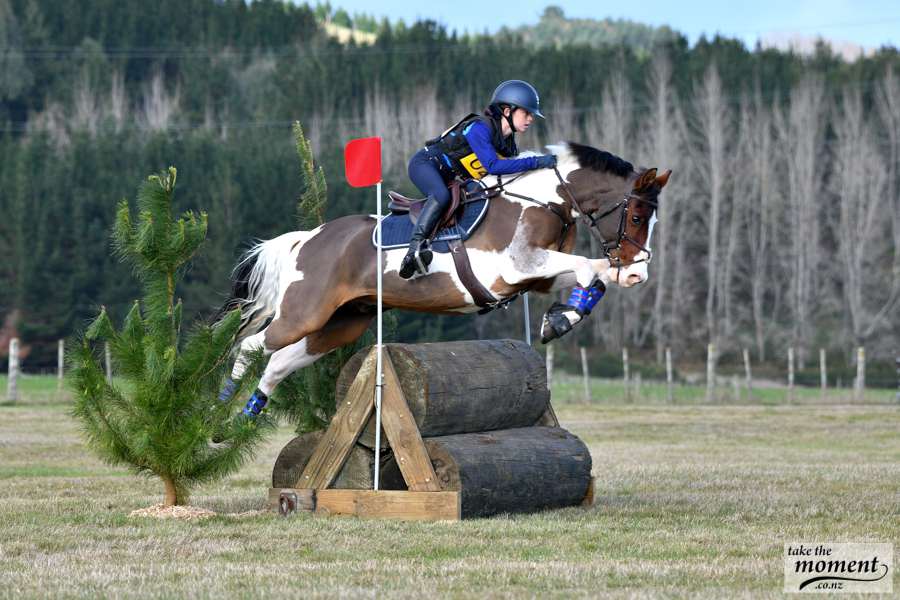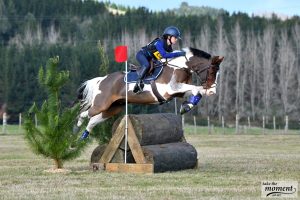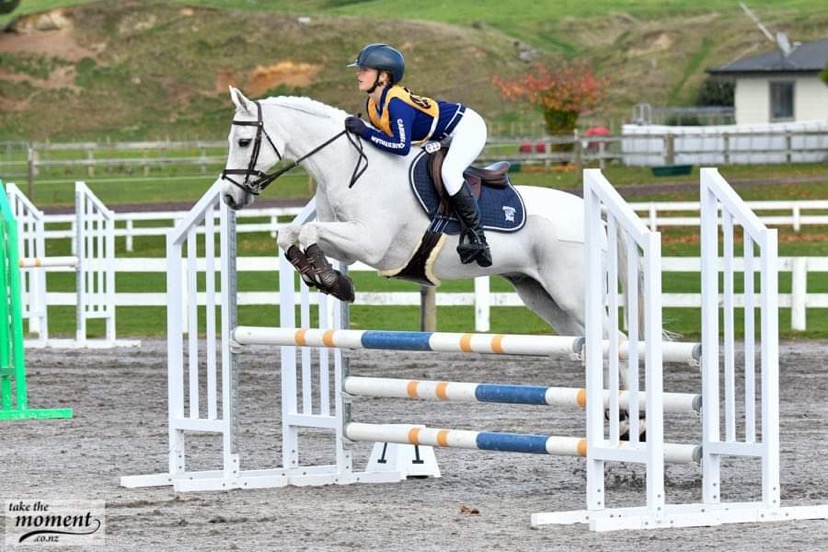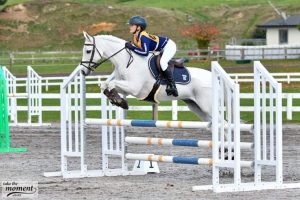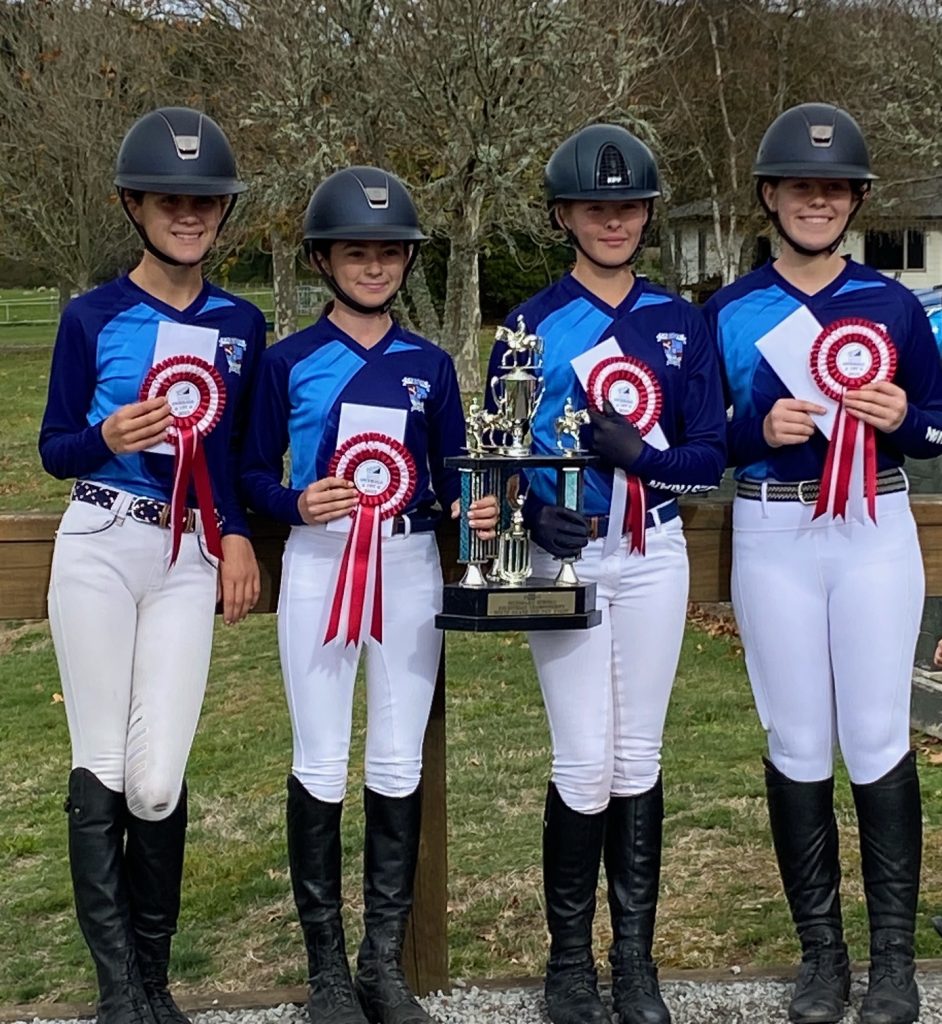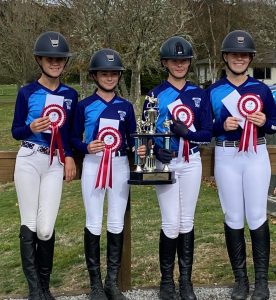 On Friday 20 May the Carmel College Equestrian Team headed to Taupo National Equestrian Centre to compete in the North Island Secondary Schools Horse Trial Eventing. Carmel had 7 students in the team split into two groups; one group competing at 80cm and one at 95cm.
Lili-May Chamel; Phoebe Webster; Caitlyn Wilkin; Zara McDonald; Mia Cadwallader; Ella Smith; Sophie Farrand
A Horse trial or 'Eventing' is made up of three different riding disciplines held over one weekend. On the first day, riders complete Dressage and Show Jumping while on the second day they complete a Cross Country jumping course. Dressage is all about showing how disciplined the horse is and how well they listen to their rider by completing a 'dressage test'. Our Carmel riders did so well, with the 95cm team winning their entire dressage phase and our 80's riders scoring well above average.
Next is Show Jumping where the rider and horse or pony jump over a series of exciting coloured poles in a large ring or arena in a specific order and within a set time. Across all 7 riders in both heights we had only one rail knocked in the Show Jumping phase!
The last day is Cross Country. This is a long course through fields where riders are expected to jump solid jumps made of logs, hedges and in and out of water. At Taupo we had 18 jumps over a course that is 2.5kms long. Our teams went really well in this phase, which is often the hardest. After all 3 phases over the 2 days Carmel came home with 1st place overall in the 95cm group!
Our next event is St Peter's Show Jumping in 3 weeks which we are all busy training for and we are hoping to continue our great results.
Caitlyn Wilkin (Year 9) & Ella Smith (Year 10)
Kayaking Success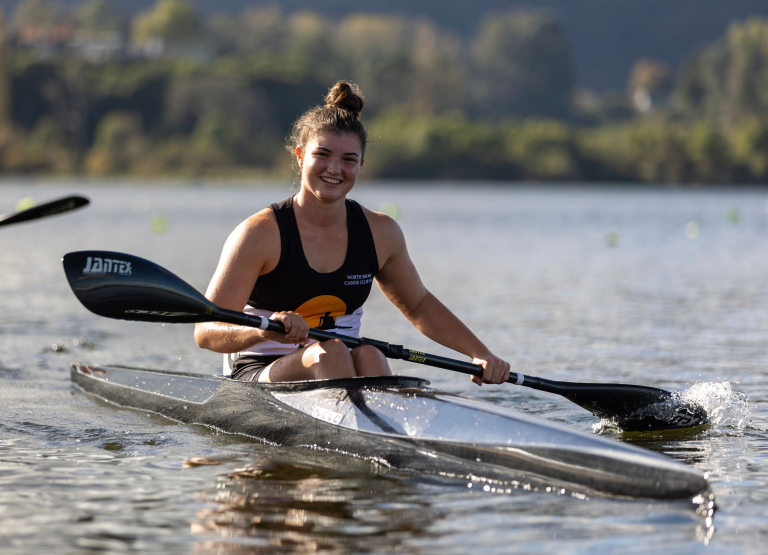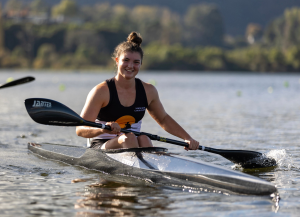 Greer Morley, Year 13, has been selected to represent New Zealand at this year's Junior World Sprint Kayaking Championships to be held in Szeged, Hungary from 31 August to 4 September.
Gymnastics Success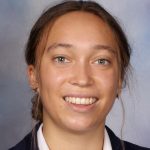 Congratulations to Sophie Farrell, Year 12, who came 3rd overall for Step 9 at the Auckland Artistic Gymnastics Secondary School Championships held at Tri-Star Gymnastics Club in Mt Roskill last weekend.