Year 7/8 Tag Football Zone Day
The first Year 7/8 North Harbour Zone Day for 2023 started off with a bang!  Congratulations to our Tag Football team who placed 2nd at the event.  A big thank you must go to their student coaches, Ava Samuels and Rebecca Robertson.  We love watching our girls grow and become leaders in their sporting environment.
Year 9-13 Athletics North Harbour Zone Day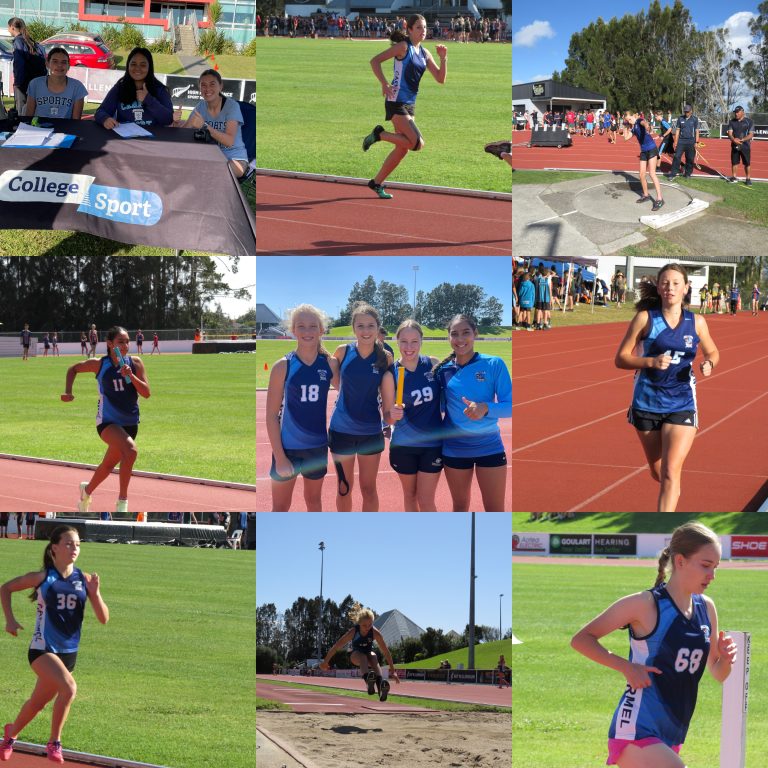 Congratulations to these students who placed in their events!
Imogen O'Rourke – Int 3000m
Seanna Watson – Int 1500m
Rebecca Robertson – Jnr Long Jump
Rebecca Robertson – Jnr 200m Final
Well done to Nadja McGoon who made it into both the 100m and 200m Int Final.
Big thank you to our three student helpers on the day who ran the results desk for the event.
Upcoming Events 
Friday 17 March – Year 7/8 Waterpolo Trials
Monday 20 March & Tuesday 21 March – Equestrian Pegasus Cup Show Jumping
Monday 20 March – Year 8 Netball Trials; Year 9-13 Football Trials; Year 9-13 Auckland Swimming Championships
Tuesday 21 March – Year 7/8 North Harbour Cricket Zone Day; Year 9-13 Hockey Trials; Year 8 Netball Trials
Wednesday 22 March – Year 7 Netball Trials
Thursday 23 March – Year 8 Netball Trials; Year 9-13 Hockey Trials
Friday 24 March – Year 7 Netball Trials; Year 9-13 Yachting Fleet Racing Regatta
Saturday 25 March – Junior Waterpolo One Day Tournament