Upcoming Events
Monday 5 June – Winter Tournament $150 deposits due
Monday 12 June – AIMS Games $150 deposits due
Thursday 8 June – Year 7/8 North Harbour Hockey Zone Day
Thursday 15 June – Year 7/8 North Harbour Waterpolo Zone Day; Auckland Gymnastics Championships
North Island Secondary Schools Horse Trials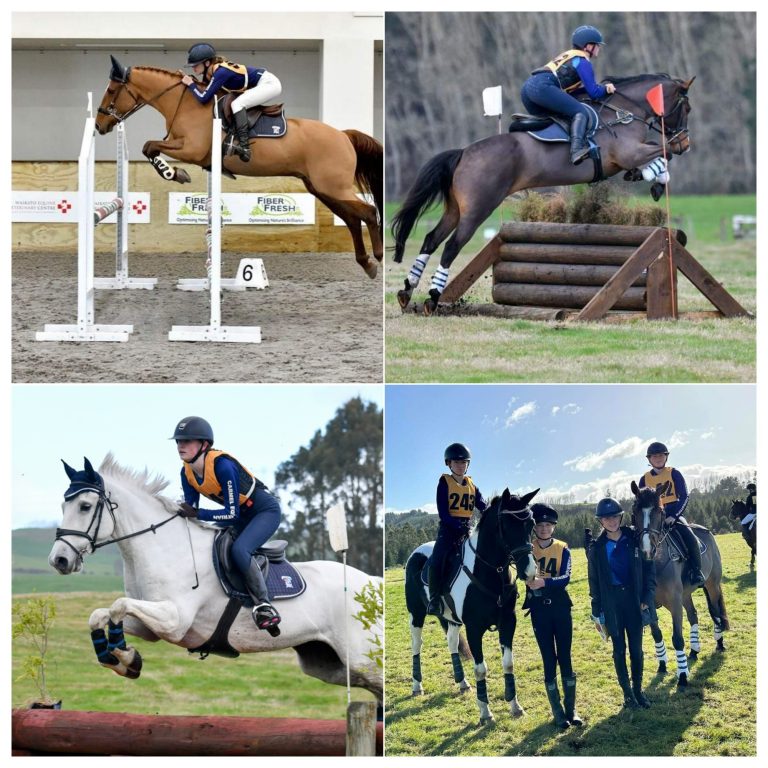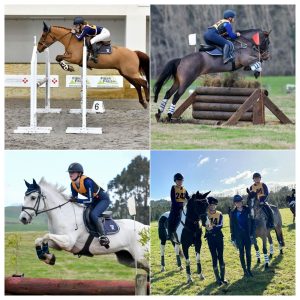 Seven of our Carmel Equestrian riders braved the weather last weekend, heading to Taupo to compete at the North Island Secondary Schools Horse Trials.  This event has each horse/rider compete in Dressage, Showjumping and Cross Cross country, held over two days.
The 95cm riders (Mia Cadwallader, Caity Wilkin and Zara MacDonald) came 3rd overall out of 6 teams.  The 80cm riders (Ella Smith, Sienna Williams, Chloe Hourigan and Milly Scott) came 9th overall out of 17 teams.
Congratulations to all our riders for getting out there despite the conditions, and against very tough competition!