Year 7/8 Cross Country Zone Day 
Well done to the 18 students who competed at the recent North Harbour Cross Country Zone Day at Saunders Reserve in Paremoremo.  Congratulations to these students who placed within the top 30 at the event:
Year 8 placings
India Burke – 3rd Place (Auckland Interzone Qualification)
Maisy Lyons – 11th Place
Chloe Barrett – 16th Place
Neave Sheehan – 22nd Place
Emily Tyler – 28th Place
Ella Kilding – 29th Place
Year 7 placings
Peyton Hennessey – 4th Place (Auckland Interzone Qualification)
Eva Pollock – 14th Place
Sophia Crawford – 29th Place
Swimming Success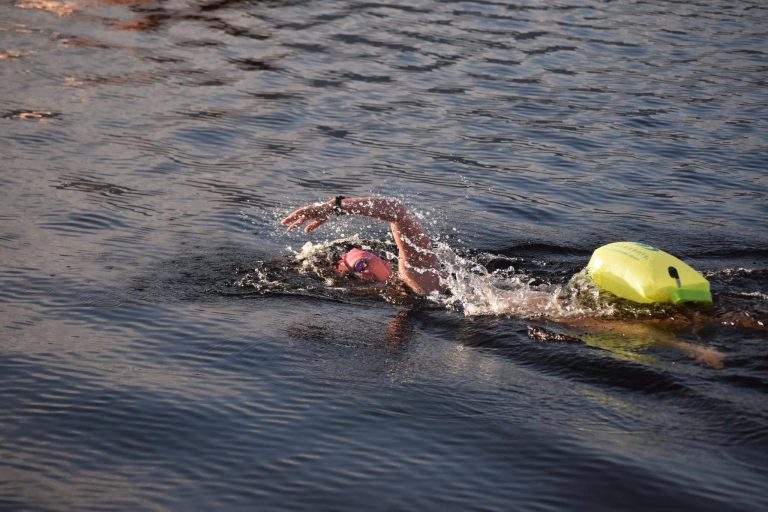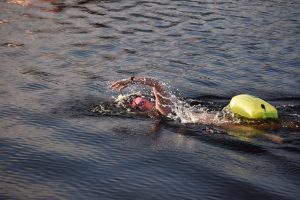 Another former student, Caitlin O`Reilly, is making waves with her swim between Ireland and Scotland. While she is the youngest to complete the triple crown in New Zealand – Cook Strait, Foveaux Strait and Lake Taupo – she is now seeking to complete the Ocean Sevens.  Only 21 people have ever done it.
The Ocean Sevens is:
Cook Strait (26km – done)
English Channel (34km – done)
North Channel (34km – done)
Catalina Channel – 32km between Santa Catalina Island and Los Angeles
Moloka'i Channel – 44km between Moloka'i and O'ahu in Hawaii
The Strait of Gibraltar – 16km between Spain and Morocco
The Tsugaru Strait – 20km between the islands of Honshu and Hokkaido in Japan
Year 7/8 2023 AIMS Games 
Good luck to the 68 students we have travelling to the Mount for the upcoming AIMS Games on Sunday.  Carmel has 5 teams competing across the week in Football, Basketball, Netball, Waterpolo and Hockey, plus individual competitors in Rock Climbing, Cross Country, Gymnastics, Sailing, Tennis, Squash, Kayaking and Mountain Biking.
Year 7/8 North Harbour Gymnastics Zone Day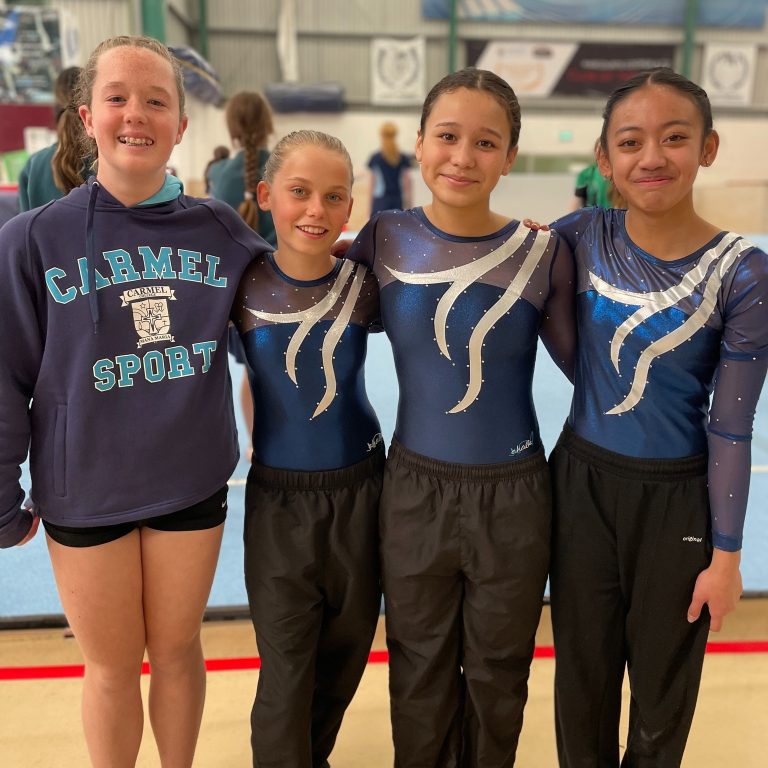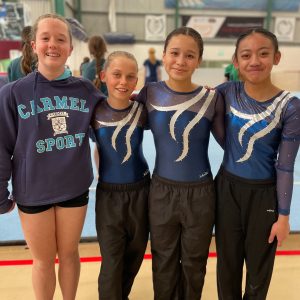 Overall team

Overall Gymnast; 
Floor; 
Bars; 
Beam; 
Vault

Vault; 

Beam; 

Floor; 4th Overall Gymnast
Floor; 
Beam