Summer Sports Signups 
Tennis Year 7-10 North Harbour Season – Signup
Netball Year 7-9 Carmel Social League – Team Signup
Tag Football Year 9/10 Auckland Tournament – Signup
Touch Rugby Year 7/8 North Harbour Season – Signup
Senior Waterpolo Year 9-13 2024 Season – Signup
Term 4 Dates

 
Tuesday 10 October – Sport/Club Photos Day; Year 7-9 Social Netball League starts
Thursday 12 October – Year 8-10 Social Volleyball League starts
Thursday 12 October-Sunday 15 October – Year 7/8 Waterpolo North Islands Championship
Saturday 14 October-Tuesday 24 October – Equestrian Competition in Melbourne Australia
Tuesday 17 October – Year 9-13 Carmel Sports Awards Evening
Thursday 19 October – Year 7/8 Carmel Athletics Day
Netball North Harbour Prizegiving
Congratulations to the following teams who won an award at the recent Netball North Harbour end of season prizegiving:
Senior 2 – 2nd in Open A Grade
Y9/1 – 2nd in Y9/1 Grade
Y9/6 – 1st in Y9/6 Grade
Y9/7 – 2nd in Y9/8 Grade
Y7/6 – 2nd in Y7/8 Grade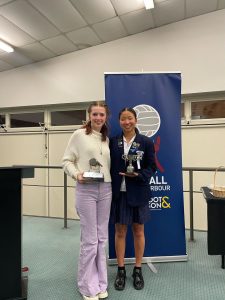 A big congratulations must go to umpires Clara Bae and Alice Finlayson who were recognised at this prizegiving.
Clara Bae – Most promising Secondary School Umpire
Alice Finlayson – Junior Whistler Award
Carmel Cheerleading 
Congratulations to the Carmel cheer team who competed at the Spring Carnival Competition on Sunday, placing 2nd in their division.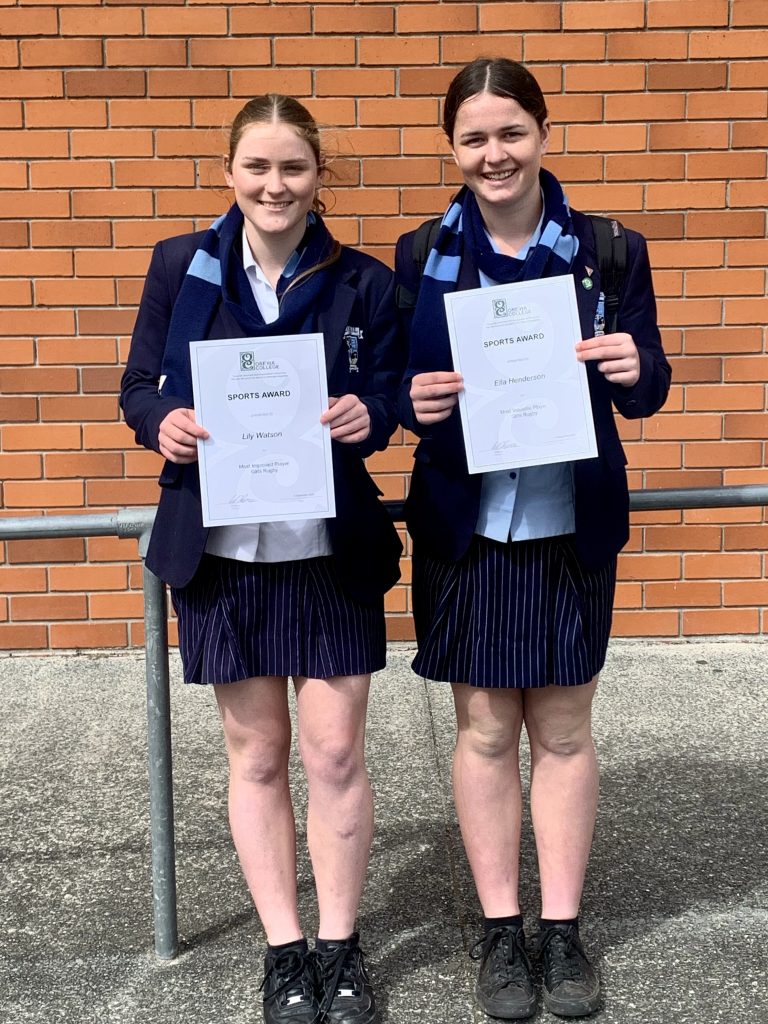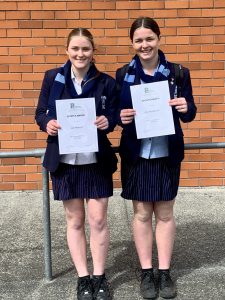 Congratulations to Ella Henderson and Lily Watson who received sports awards at the Orewa College sports awards ceremony recently.  They both play in a combined tackle rugby girls team that is Orewa College, Whangaparaoa College and Carmel College.
Ella Henderson – most valuable player girls rugby
Lily Watson – most improved player girls rugby