Upcoming Events 
Sunday 9th Feb – Year 7/8 Basketball Trials (Must register prior to attending)
Monday 10th  – Year 9/10 Waterpolo Trials and Dragon Boating Training Starts
Tuesday 11th – Senior/Intermediate High Jump Lunchime
Wednesday 12th – Junior High Jump Lunchtime
Thursday 13th – Whole School Athletics Day
Friday 14th – Year 7/8 Waterpolo Trials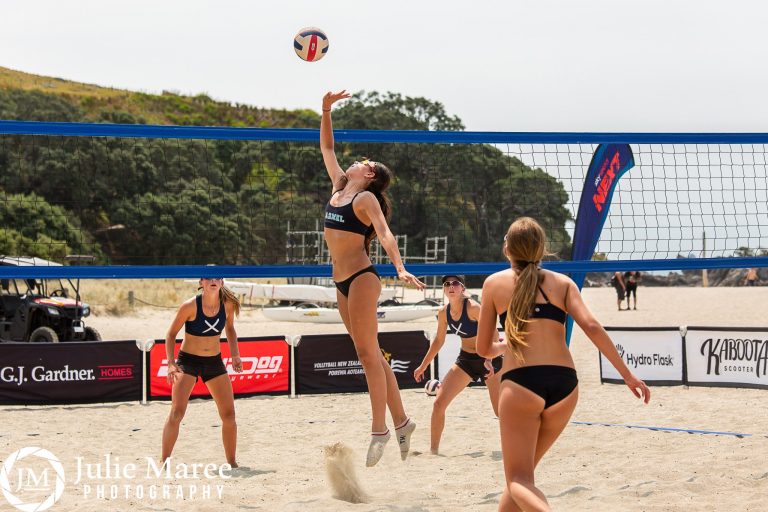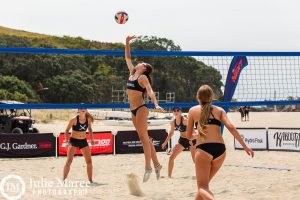 New Zealand Secondary School Beach Nationals
We had 7 teams entered in the NZSS Beach Volleyball tournament at the Mount over the weekend in 32+deg heat.
Huge congratulations to Grace Buxton and Maria Hanabadi Year 12, pictured above, who placed 4th in Division 1.
Congratulations also to Aliya Rawle and Simonne Lawson who won the Year 9 grade and Lani Rawle and Kolotile Naufahu who placed 4th in the Year 9 grade.
Surf Lifesaving Results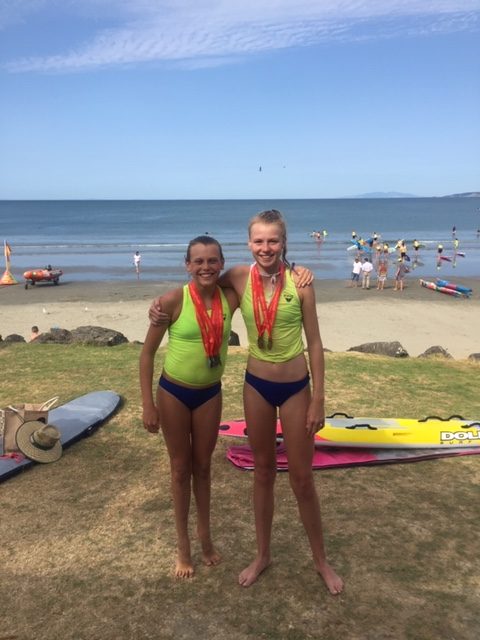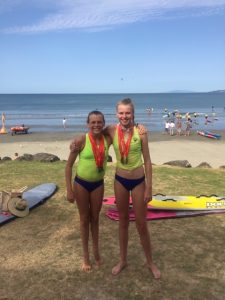 Success for surf athletes at the Northern Regional Surf Lifesaving Junior Championships over the weekend.
Elizabeth Brennan Year 9, won 4 medals. Gold – surf swim, Gold – diamond lady (Ironman), Silver – board race, Silver – board relay.
Lily-Anne Humphreys Year 9, won 2 medals. Bronze – Diamond lady, Bronze tube rescue.
Taylor O'Reilly Year 9 won 2 medals. Gold – board race, Bronze – surf race.