North Harbour Rugby 7's Tournament 
We made some Carmel College history last week with our U18 Rugby 7's team playing in the North Harbour Secondary Schools tournament
How good to have our Year 13 players representing Carmel for the first time in their sport.
Thank you to our supporters for the day, Andrew Smith for coaching the girls and Marist Rugby for the jerseys.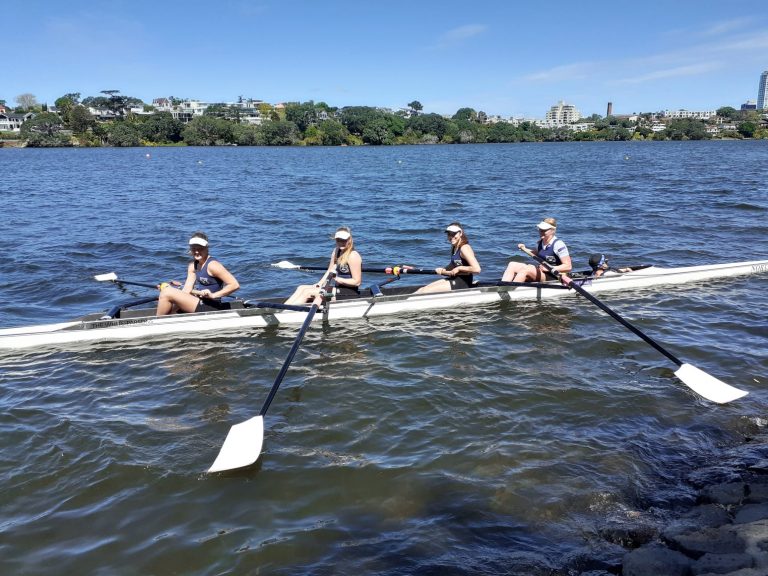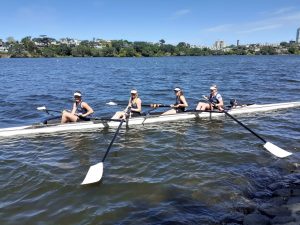 Rowing – Eric Verdonk Memorial Regatta 
On Saturday 17th October the Carmel Rowing Squad had success racing in the Eric Verdonk Memorial Regatta on Lake Pupuke.
Results were as follows:
Novice Rowers – Ruby Armiger, Rosa Bae, Olivia Martin and Mary Black
1st in Novice Coxed Quad with coxswain Taylor O'Reilly
1st & 2nd places were also achieved in mixed crews with other Club rowers in the Novice Coxed Fours and the Novice Eights race.
2nd Year Rowers – Intermediate Division – Caitlin O'Reilly, Luci Hall, Madison Lockyer and Grace Rackham
2nd in both doubles, 5th in Single (Caitlin), 1st in the Coxed Quad, 1st in the Coxed Four
3rd Year Rower – Open/Club Divisions – Orla Cuffe
1st in the following events, mixed with other Club Members, Quad, Coxed Four, Coxless Four and Eight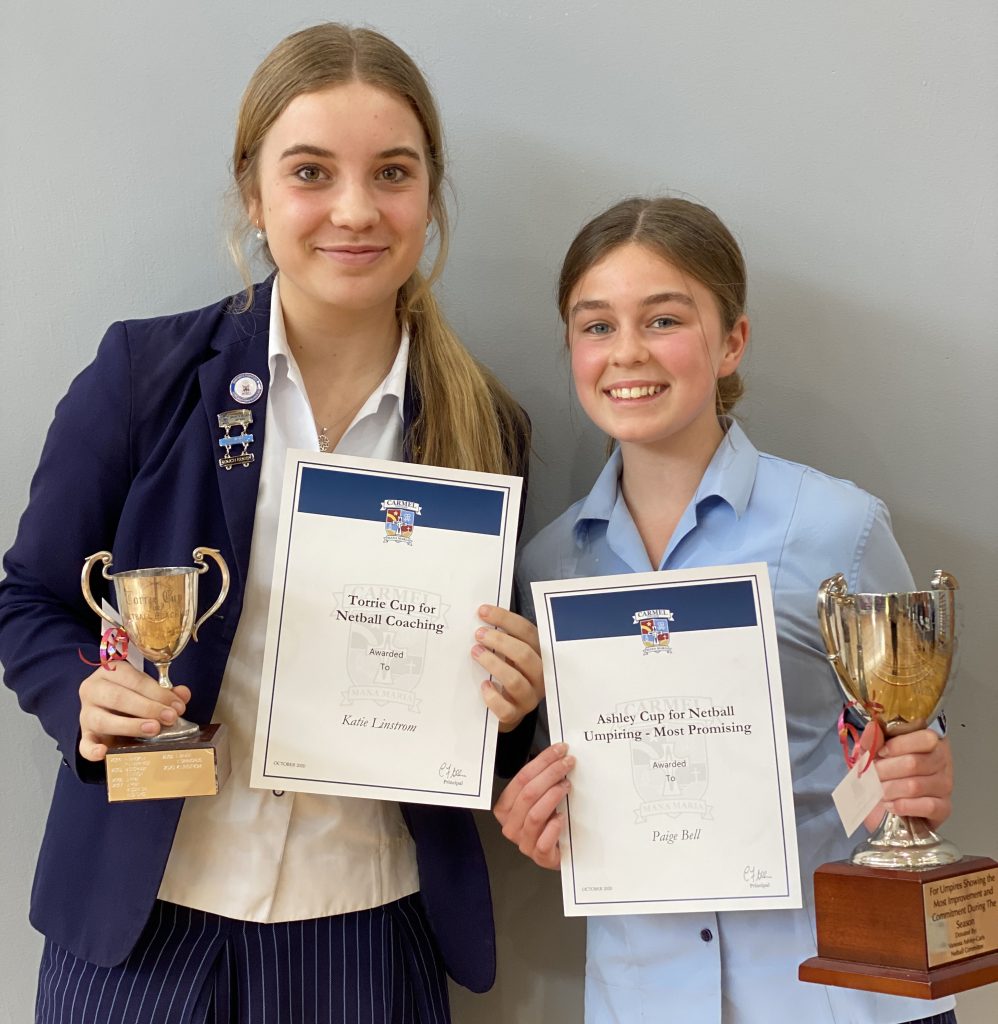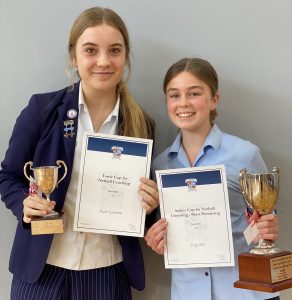 Netball
Congratulations to Paige Bell, Year 9, who was awarded the Ashley Cup for the most promising Netball umpire and Katie Linstrom, Year 12, who was awarded the Torrie Cup for Netball Coaching
Year 7/8 Sports Awards 
The Year 7/8 Sports Achievement form is now out for students to complete for their Sports Awards Assembly on Tuesday 17 November – please click
HERE
Upcoming Events 
Monday 2nd November – Year 7/8 Touch North Harbour Zone Day
Tuesday 3rd Nov – Year 9/10 North-Western Tag Football Tournament; Y9/10 Touch Season Starts
Thursday 5th Nov – Year 7/8 Touch Season Starts
Friday 6th Nov – Year 7/8 Sports Achievement form due