Swimming
Huge congratulations to our two swimmers (pictured above) for their results at the College Sport Individual Champs.
Andie Quirke going out on top at her last school swimming event after 7 years of competing!
Gold – 50 & 100 free
Silver – 100IM & 100Fly
Sionann Murphy
Gold – 100 breast
Silver – 50 free
And she met her qualifying times for NZSC Para-Swimming.
Basketball
Congratulations to;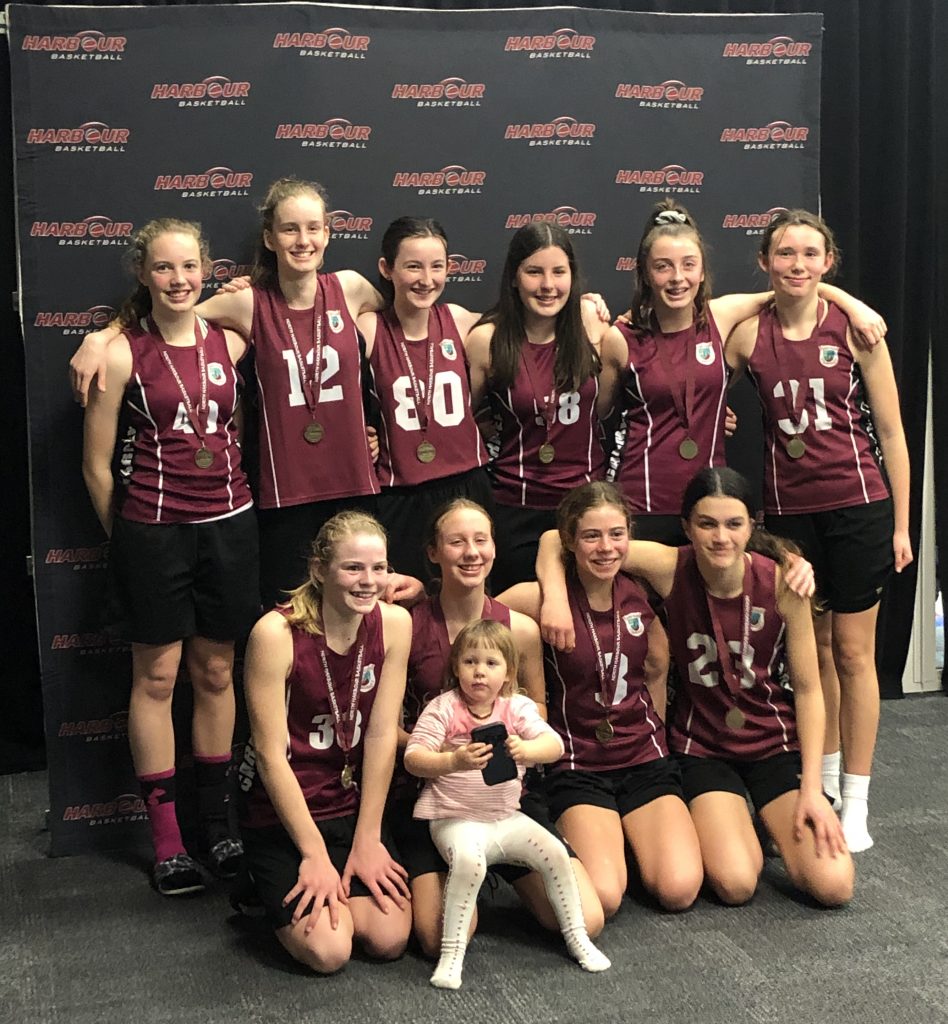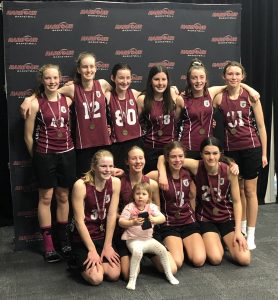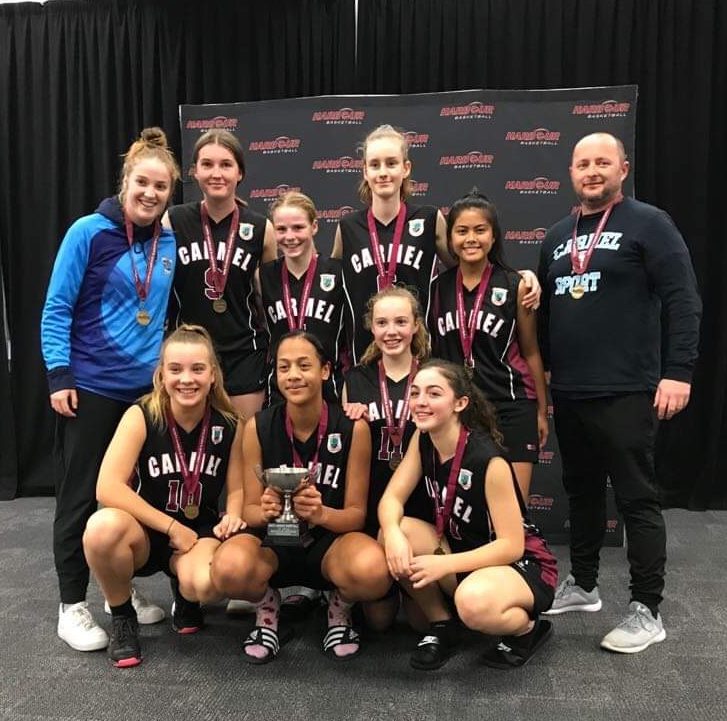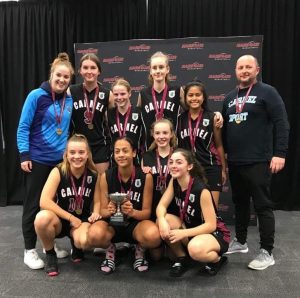 Both our Year 9/10 and U17 teams are North Harbour  Championship winners.
Thank you to Tayla Dalton and Gareth Teahan for looking after the girls.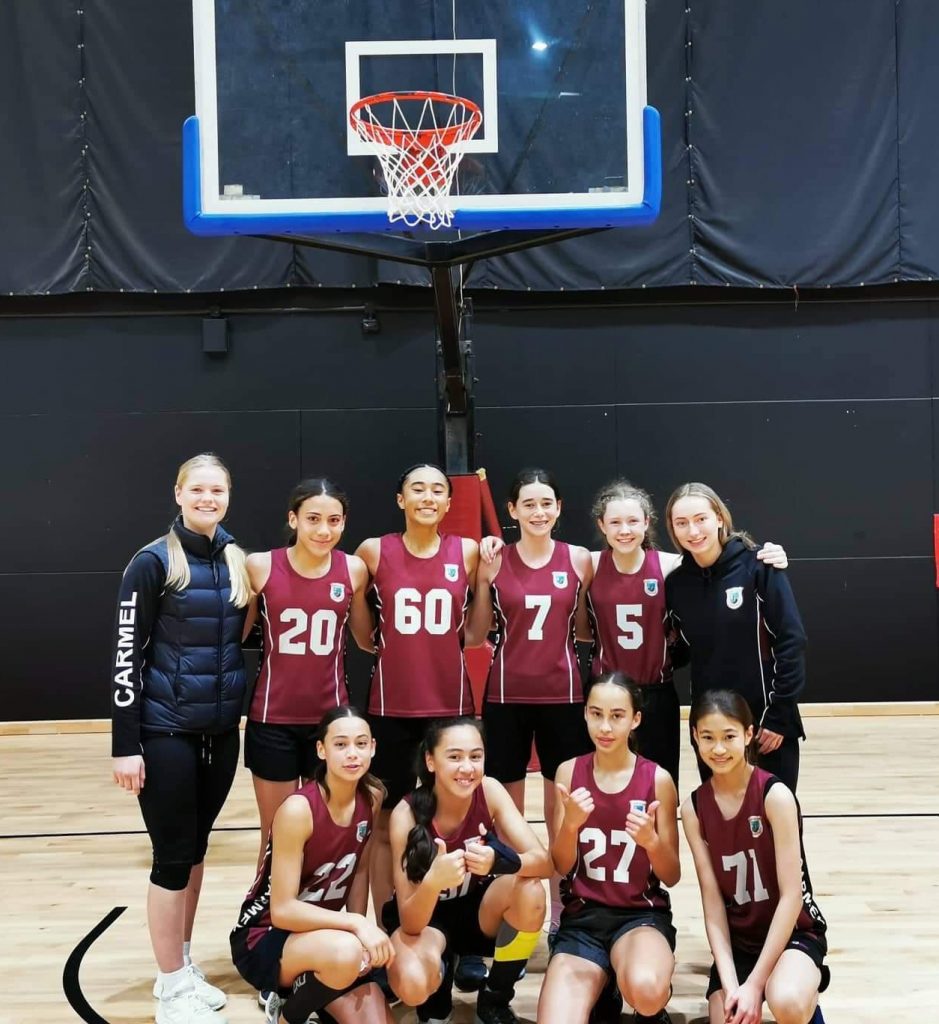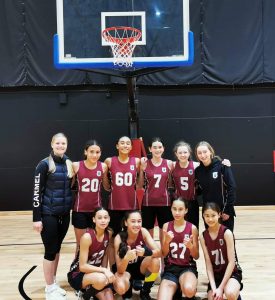 Year 8 girls who took 3rd place at the North Harbour Basketball Zone Day. Thank you to Emily Broomfield and Izabella Cattermole for coaching the girls.
Waterpolo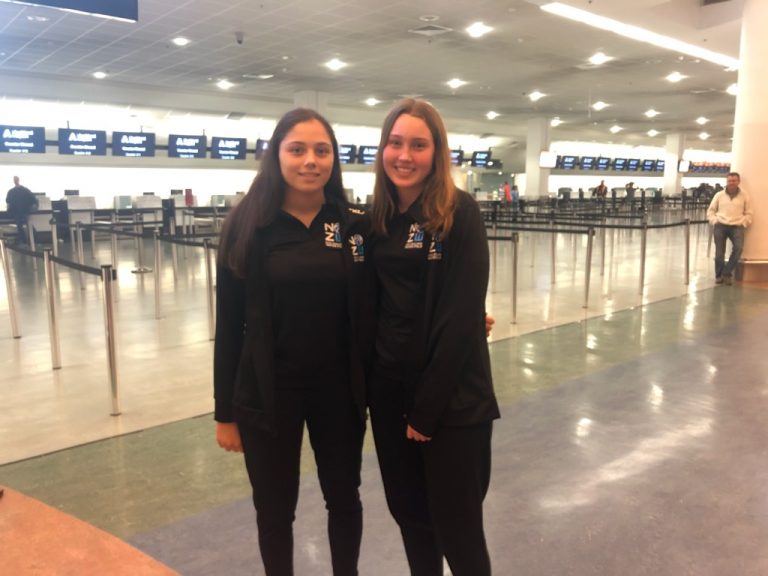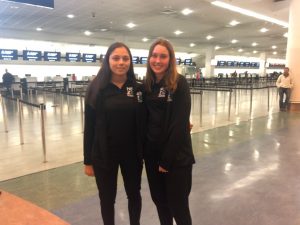 Good luck to Robyn Spark and Bene Catlin as they head over to France and Greece to represent NZ playing Waterpolo in the Pythia Cup.
Mercy Cup
Mercy Cup 2019 with McAuley High School and St Mary's College Y9/10's  1st place tie in Touch, 2nd in Volleyball and 3rd place for Netball. Congrats McAuley for the overall win.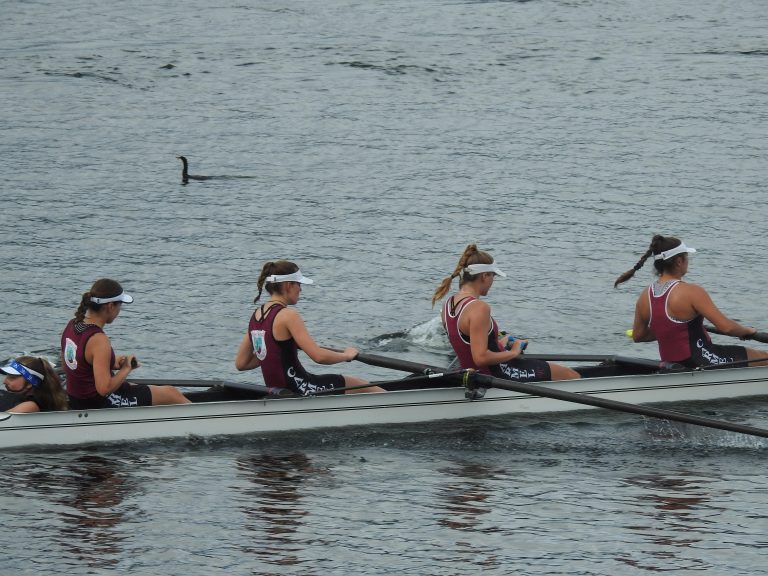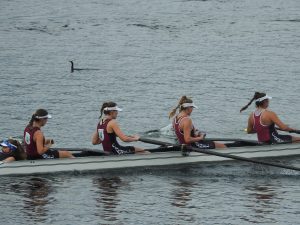 Learn To Row
The Learn To Row Programme will start at the North Shore Rowing Club in mid-September (days tbc). For more information contact Teacher-in-charge of Rowing mverdonk@carmel.school.nz  The coach is Roger Kerr. Sessions start straight after school and finish around 5pm. This programme is for Year 10 (or Year 11) students but if your daughter is in Year 9 and is exceptionally tall for her age and very keen, some 'Have a try' sessions can be arranged for later in the year.
Summer Sports Signups
Students must be signed up to attend trials.
Fees must be paid prior to teams being confirmed.
Click below to sign up.
Upcoming Events
Friday 16 August – Auckland Basketball Champs
Friday 16 – Sunday 18 August – Y7/8 Maroon Waterpolo Winterfest Tournament
Tuesday 20 August – Y7/8 Netball North Harbour Tournament for Teams 2 – 4 and Auckland Champs for Y7/1 and Y8/1 Netball
Sunday 25 – 28 August – Y7/8 North Island Snow Sports Champs
Wednesday 28 August – Y7/8 North Harbour Gymnastics Zone Day
Friday 23 – Sunday 25 August – Y7/8 Maroon Waterpolo Tim Sonderer Tournament