Congratulations to the following teams
Year 7&8 Waterpolo team placing 4th last week at the North Harbour Zone day.  Thank you to Darcy Spark and Esther Mihaljevich for coaching and to Traci Mihaljevich for managing the team.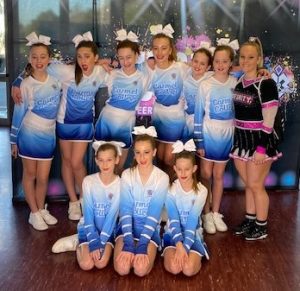 The Carmel Cheerleading team placing 3rd in their division at the Cheer Eutopia Competition over the weekend.
The Halberg Manaakitanga Leadership Programme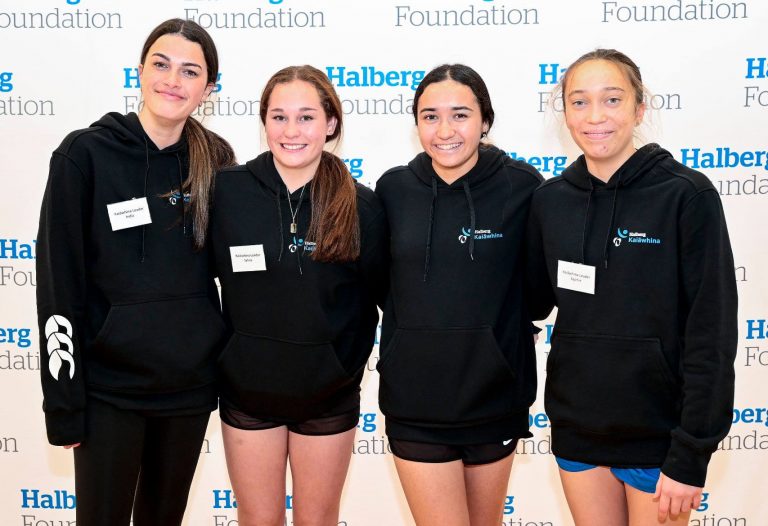 Mya Kingi, Sylvie Taylor, India Flavell and Sophie Farrell took part in a 3 week Manaakitanga Leadership course alongside 4 students from other schools including Westlake Girls', Northcote College and Glenfield College.  This course was run by the Halberg Foundation where we learnt many things about their organisation.  They taught us what it is like to have a visual or physical impairment and how to treat these people. We learnt many skills that we could use in our PE lessons like how to modify games so that people with an impairment can still be just as involved, making it fun for everyone. At the end of this 3 week course we helped to run the Manaakitanga sports day where we helped lead kids over several different activities including gymnastics, archery, wheelchair basketball, Crossfit and petanque.
School Holiday Volleyball sessions
Learn and develop basic Volleyball skills in two 1 hour sessions during the school holidays with our Volleyball coaches. We can take 20 girls in each session with Year 7&8 from 9am-10am and Year 9&10 from 10am-11am. $10 each session – Tuesday, 20 July and Thursday, 22 July in the Carmel gym.  Sign up HERE via google classroom or email asadlier@carmel.school.nz