Every Tuesday and Thursday there are scheduled Student Activities for the girls to attend online. Run by various members of the Student Leadership team, there is something for everyone! Whether the girls choose to dance, cook or do a variety of other things, we are encouraging them to join with their friends to kick-start their online school day with one of the organised activities and hopefully have a bit of fun! There's plenty more to come and we can't wait to see what the girls get up to!
Book Club With Caity and Niki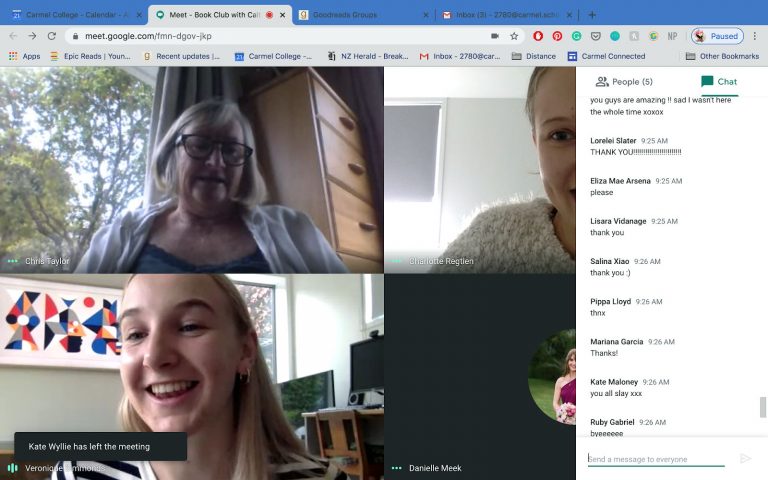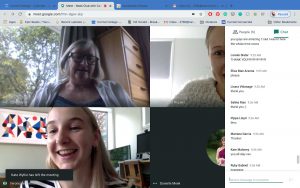 Grab your cup of tea and your favourite book and settle in to chat about all things – and this is exactly what we did on Tuesday morning. Hosted via Google Meet, the Head Girls and Head Librarians sat and talked to the girls who joined us about what we've been reading during isolation. We had so many good recommendations for books and we encouraged people to join our Goodreads Book Club! The general consensus is to make this a weekly meeting so, we can't wait to hear more about all the books that have been read!
Juggling with Holly
Holly and Lucy, our Heads of Sport, ran a fun juggling tutorial. Holly is a master juggler and she showed the girls her skills and talked them through the technique and what's involved. Juggling is a fun way to spend some time and a great brain-booster, so this is a great skill for the girls to be trying to pick up at home!
Cooking with Charlotte
Head of Pompallier, Charlotte is quite a foodie, so she invited anyone to join her in the kitchen. Everyone got chatting about what they've been enjoying eating at home – which is what many people have been spending their time doing, getting creative in the kitchen! Charlotte is next going to try a live cooking demo so that people can make their breakfast with her and she can share the delicious recipes she comes up with.
Just Dance!
Wake up and get moving! Our Heads of Council, Malaika and Nicole, got the girls' blood pumping and endorphins going by taking them through some fun dance routines on Tuesday morning. There's nothing like jumping around and getting moving, so this was such a fun and positive way to start the day, by being a bit silly before a day of online school.