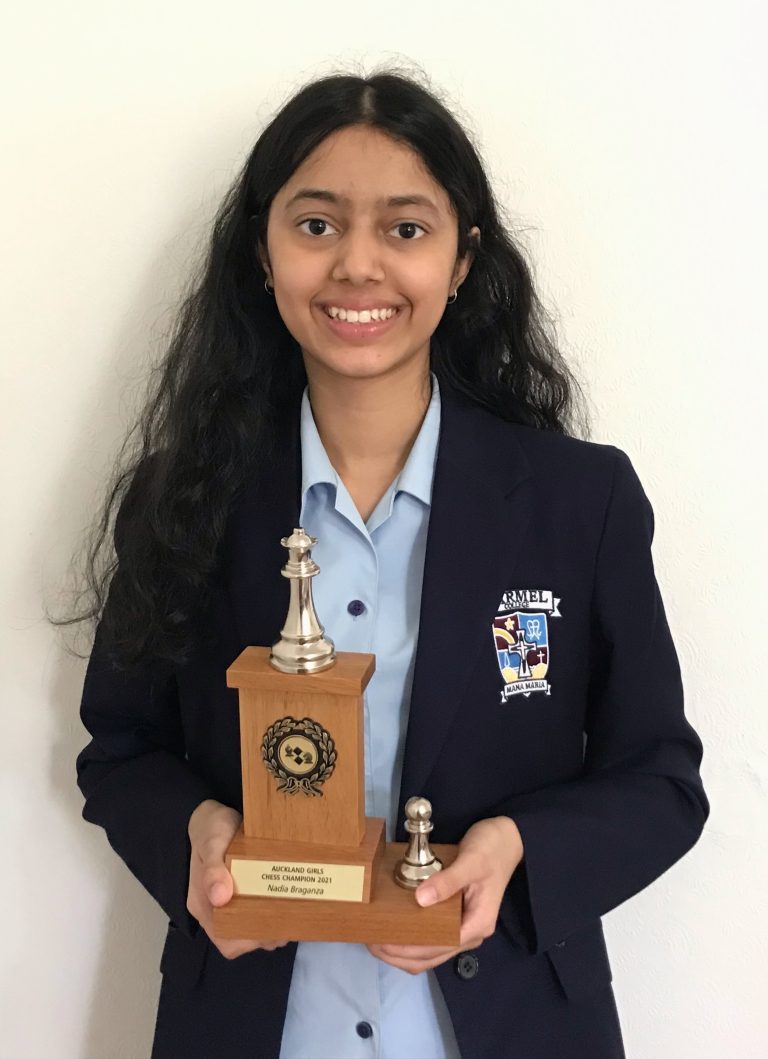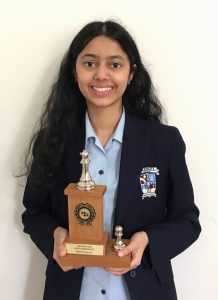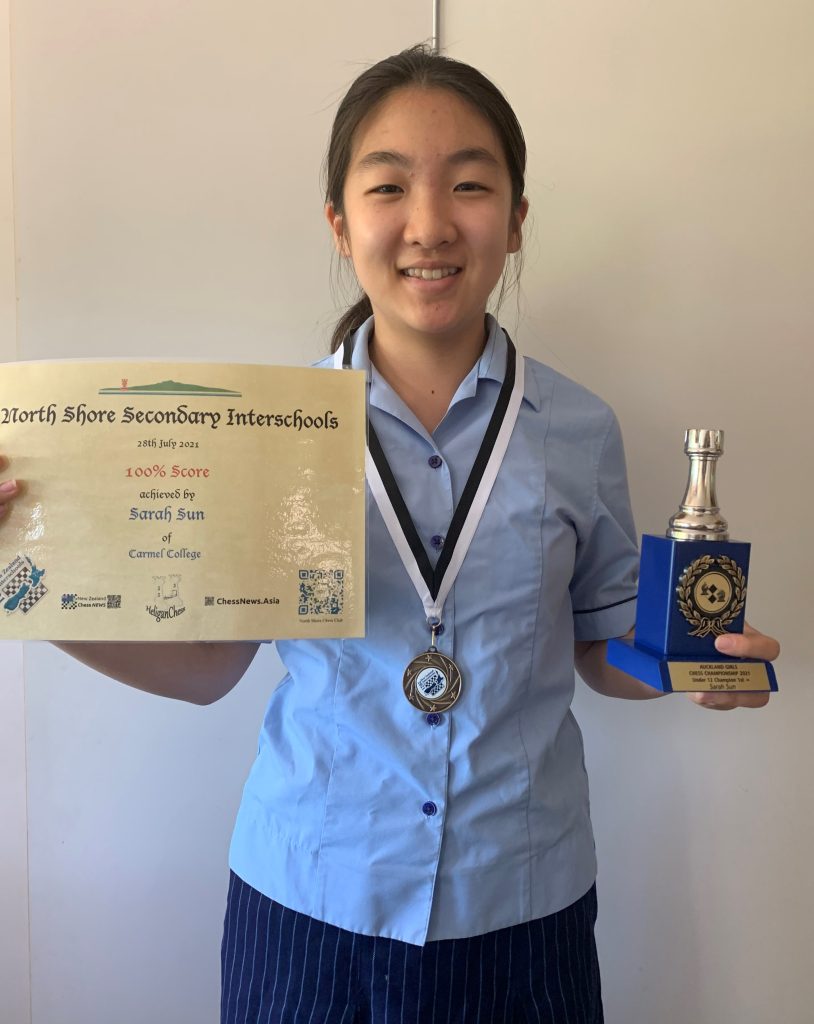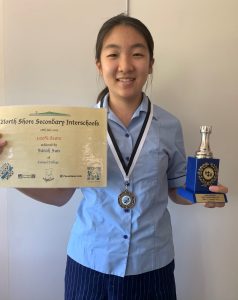 Two of Carmel College's top chess players were finally united with their trophies this week, after being unable to receive them due to lockdown. The pair took part in the Auckland Girls Chess Championship in July, both of them winning their age groups.
Nadia Braganza (Year 11) was the overall champion and under-16 champion (pictured left).
Sarah Sun (Year 7) was joint under-12 champion. Sarah is also pictured with her gold medal, received for winning all six matches at the North Shore Secondary Interschool's competition earlier in the year.
Both girls are members of the Carmel College Chess Club which meets once a week for competitive and social games.